New Resident
Sleepless in Seattle star Meg Ryan, 58, is the latest celebrity to call our rarefied enclave home, joining fellow actresses Gwyneth Paltrow and Natalie Portman.
Ryan, who also appeared in Top Gun, When Harry Met Sally, and Courage Under Fire, has purchased a 4,268 sq. ft. three-bedroom, three and a half bathroom home on one and a half acres in a gated community for just over $5 million.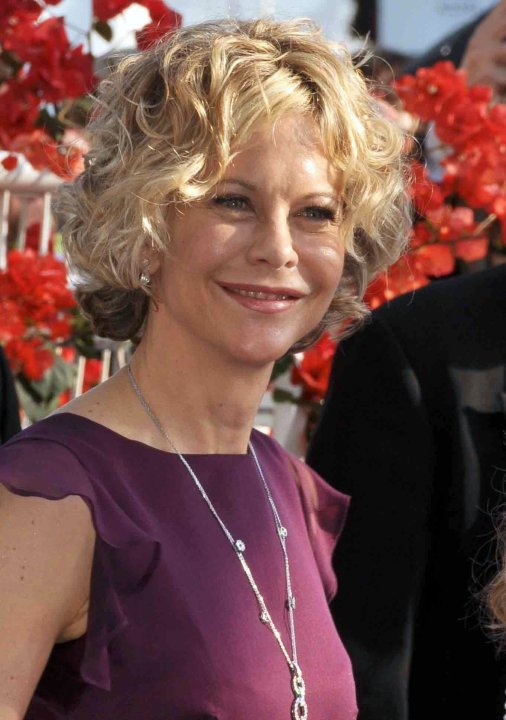 The ex-wife of actor Dennis Quaid and former fiancée of rocker John Mellencamp, used to own a house in Bel Air, formerly owned by Diane Keaton, and had apartments in Manhattan's Soho and Tribeca districts. She also owns a property in Martha's Vineyard, which she bought in 2006 for $6.5 million.
Welcome to the 'hood…
Sheep Thrills
The bosses of Elings Park are feeling decidedly sheepish!
Executive director Dean Noble tells me the popular 230-acre park, built on a former city dump, is importing more than 200 Merino sheep from the Cuyama Lamb company, to remove fire prone plants and devour invasive weeds.
Sheep corrals will move every few days to target specific areas of the sprawling recreational area with details on latest locations posted on the park's social media.
"We take our proximity to neighbors on the Mesa seriously and this is a safe alternative to herbicides," says Dean, who formerly worked at Santa Barbara Zoo. "While the park is nearly three times the size of Disneyland, the flock will be concentrating on our grassy south bluffs overlooking the Pacific. You could call them 'ewes with ocean views.'"
A born wit…
Time to Retire
Montecito resident Charlie Munger, 96, vice chairman of Warren Buffet's financial colossus Berkshire Hathaway, is planning for his retirement with his longtime 89-year-old business partner.
Buffett tells shareholders that both are ready to step down. Dubbed the Oracle of Omaha, he is known for his track record of brilliant investing and philanthropy.
"Charlie and I have very pragmatic reasons for wanting to assure Berkshire's prosperity in the years following our exit," says Buffett, who has a net worth the of $89.5 billion, with substantial holdings in American Express, JP Morgan Chase, Goldman Sachs, Coca-Cola, Apple, Amazon and Geico.
Munger lives in the gated Sea Meadow community, consisting of 28 properties, which he built in 1989. I have dined at his home a number of times and the locale is known by residents as Mungerville.
He also owns one of the world's largest catamarans, the 85ft. Channel Cat, which is moored in the harbor and is available for charters, and is often lent for charity fundraisers.
Six years ago he donated $65 million to UCSB, the largest gift in the university's history, and four years later gifted the 1,800 acre Las Varas Ranch, including two miles of shoreline on the Gaviota coast, worth around $70 million, to the university.
Silly Rich
The number of billionaires in the world has reached a record 2,816 worth a record $11.2 trillion in total – more than the GDP of every country except the U.S. and China.
An extra 346 people are on the list this year, including MacKenzie Bezos following her divorce last year from Amazon founder Jeff Bezos, 56, who retains the title of the world's richest man with a net worth of $140 billion. She is ranked 22nd with $44 billion.
The billionaires' total wealth, based on their net worth as of January 31 this year, has increased 16 percent over the over the past 12 months, according to the Hurun Global Rich List 2020.
There are 479 new billionaires this year while 130 dropped off, 16 of whom died. The increase is largely due to the boom in the tech industry and rising stock markets.
Facebook's Mark Zuckerberg, 35, with $84 billion, Google founder Sergey Brin, 46, with $68 billion, Larry Page, 46, with $67 billion, Microsoft's Steve Ballmer, 63, with $67 billion, and Bill Gates, 64, with $106 billion, are all in the top ten.
China has the most billionaires with 799, which outnumbers America's record billionaires' population of 626. The two countries are followed by India, Germany and the U.K., who each have more than 100 billionaires.
The only Montecito resident on the list is Google honcho Eric Schmidt, 64, ranked at 60 with $18 billion, who lives on TV talk show host Ellen DeGeneres's former estate, a tiara's toss from Lotusland.
You might also be interested in...