Domestic Violence Solutions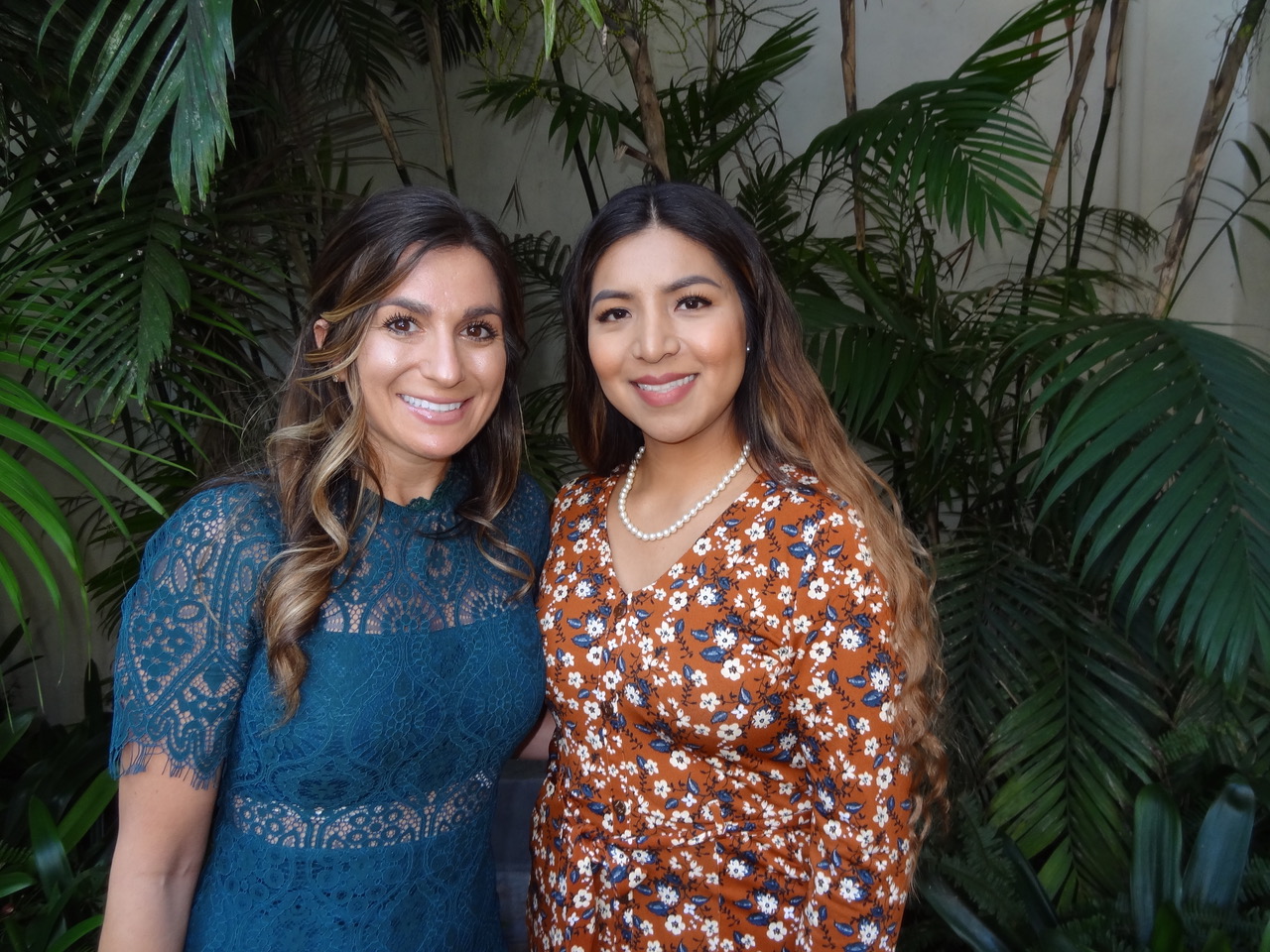 Domestic Violence Solutions (DVS) gave their 12th annual fundraising luncheon at the Loggia ballroom in the Four Seasons Resort – The Biltmore. The group was founded 43 years ago. In 2019 alone they answered 5,091 calls to their 24-hour crisis and information lines, provided 7,908 safe nights of shelter to victims of domestic violence, responded to 450 calls from law enforcement and emergency rooms at the victims' locations and participated in 423 educational and outreach events throughout the community.They sheltered as many children as adult victims of domestic violence and provided hundreds of counseling sessions to victims. That is an amazing record!
After a VIP reception we sat down to beautiful tables in moss green and white. Soon event chair Danielle Hazarian welcomed all the guests. Executive director Jan Campbell introduced the keynote speaker Rachel Louise Snyder who was there to tell us about her book No Visible Bruises: What We Don't Know About Domestic Violence Can Kill Us. The New York Times called the book "extraordinary" and the Washington Post said, "It will save lives." It was one of Publishers Weekly's top non-fiction books of 2019 and one of The New York Times' as well. And that is just the beginning of her credits.
Rachel's book reveals "how the roots of America's most pressing social crises – from mass shootings to mass incarceration to #MeToo – are buried in abuse that happens behind closed doors." She has heard stories of victims, perpetrators, law enforcement, and reform movements from across the country.
Jan Campbell introduced the client advocate for DVS Miriam Ceballos who spoke to the group. Three survivors of abuse were introduced by Zahida Pacheco, director of client services followed by a video presentation showing the three ladies. One said, "The best thing that happened at DVS was I slept the whole night through without waking up so scared." It's really hard to imagine the horror that victims feel if it's never happened to you and especially the children. Rachael's book has been translated into 11 languages, so it will reach around the world.
CEO of Santa Barbara City College Foundation Geoff Green was there for the paddle raise which brought in thousands of dollars to help DVS. Thanks Geoff, for all you do for so many non-profits.
Helping Danielle with the luncheon was: Julia Black, Jan Campbell, Julie Capritto, Renata Coimbra, Janet Drayer, Carol Fell, Craig Leets, Jenni-Elise Ramirez, Melissa Rick and Christine Songer.
DVS is the county's only full-service domestic violence agency that provides 24-hour shelter services for victims and their children. As they say, "Together, we are stronger." For information or help call 805.963.4458, info@dvsolutions.org or www.dvsolutions.org.
You might also be interested in...