The Bet on Rhone that Paid Off: Epiphany Cellars Turns 20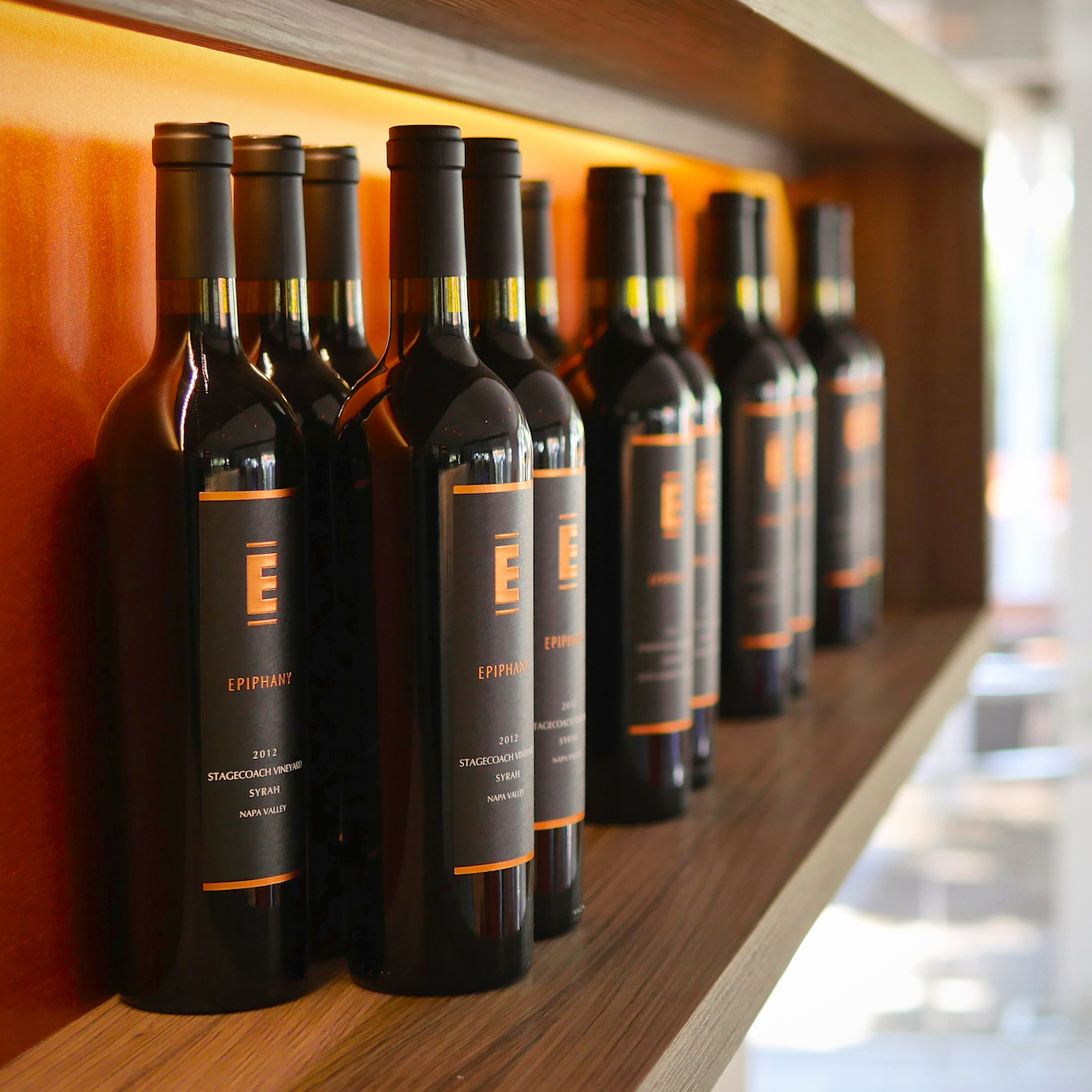 When Eli Parker launched his pet project, Epiphany Cellars, 20 years ago, his dad had doubts.
"He was not thrilled with what he perceived to be a distraction at the time," says the vintner, referencing Fess Parker, the Disney icon who launched his eponymous wine brand in 1989. Ten years in, the label, anchored on a sweeping 700-acre ranch in the Santa Ynez Valley that remains the family homestead today, had already won fame for a diverse portfolio of wines. A new label might dilute its visibility in the marketplace.
The new venture was timed right, though, thanks to several factors that had come into play in the 1990s; indeed, the family's beloved patriarch would soon have a change of heart. Syrah, the flagship grape of the Rhone grape varieties – as in, originating in the Rhone region of France – saw a surge in popularity during the final decade of the 20th century. It meant, on the one hand, that the marketplace became flooded with cheap renditions of syrah. "Consumers embraced it at the $10-to-$12 price point but then couldn't understand the other, more expensive end of the spectrum," recalls Mr. Parker.
But the younger Parker's own travels in the '90s to places like France, where Rhone wine production was well established, and Australia, where wines like syrah were getting a fresh new spin, solidified his love for all things Rhone. "The more I drank those wines, the more I loved those wines," he says, and he quickly came to the realization that "the Rhone set is really what I had a passion for."
At this time – the clock was quickly ticking toward a new millennium – the Fess Parker label was fine-tuning its own focus in earnest, thanks to new leadership from Tim Snider, an E & J Gallo alum who joined the family business in 1999 (and who'd soon become Eli's brother-in-law). The brand's hard pivot toward pinot noir and chardonnay cleared the way for Eli to focus on Rhone varieties in earnest: syrah, for sure, plus lesser-known red grapes like grenache and mourvedre, and whites like viognier, Roussanne, and grenache blanc. The first releases of wine under the Epiphany Cellars label were small lot experiments that Eli conducted with then-winemaker Brett Escalera (who's with the Sanger Family of Wines in Solvang now), including the syrah-grenache amalgam known as Revelation ($49), which remains a flagship Epiphany blend to this day.
Twenty years later, Epiphany Cellars is one of the best vintage-by-vintage snapshots in all of Santa Barbara County, and in all of California, of the potential of Rhone grapes. The label produces various vineyard-specific syrahs, bottles rare finds like the red grape counoise on their own and produces phenomenal blends, including one of my favorites, Gypsy ($29). Grapes are sourced locally, including Rodney's Vineyard on the family ranch for some of the best bottlings, and as far away as Napa. With Eli taking a more supervisorial role, the label is in the hands of winemaker phenom Blair Fox.
"He's a Rhone fanatic, too, and we have similar palates," says Mr. Parker. "If I had to hand over the program to anyone, Blair was a no brainer. His whole team is amazing."
Indeed, Mr. Blair and his crew handle winemaking for the Parker family's entire production of more than 70,000 cases a year, including the Fess Parker label, the Fesstivity group of sparklers and the Addendum line of high-end Napa cabernet. The Epiphany lineup is available for tasting daily at its sleek, breezy tasting room along Grand Avenue in Los Olivos.
Epiphany's 20th birthday will be celebrated February 29 from 6 to 9 pm during a special event inside the Fess Parker Winery barrel room. Open That Bottle Night, an annual commemorative day launched by Wall Street Journal wine writers Dorothy Gaiter and John Brecher, encourages wine fans to – finally – open and enjoy that special bottle that's long been sitting in their wine racks, awaiting a special occasion. At the Parker family's event, library wines, including bottlings from throughout Epiphany's 20-year history, will be poured, and guests are encouraged to bring their own special wine to share. The event is limited to 80 people, so get your tickets at epiphanywineco.com. I'll see you there!
Cheers!
You might also be interested in...