Reunir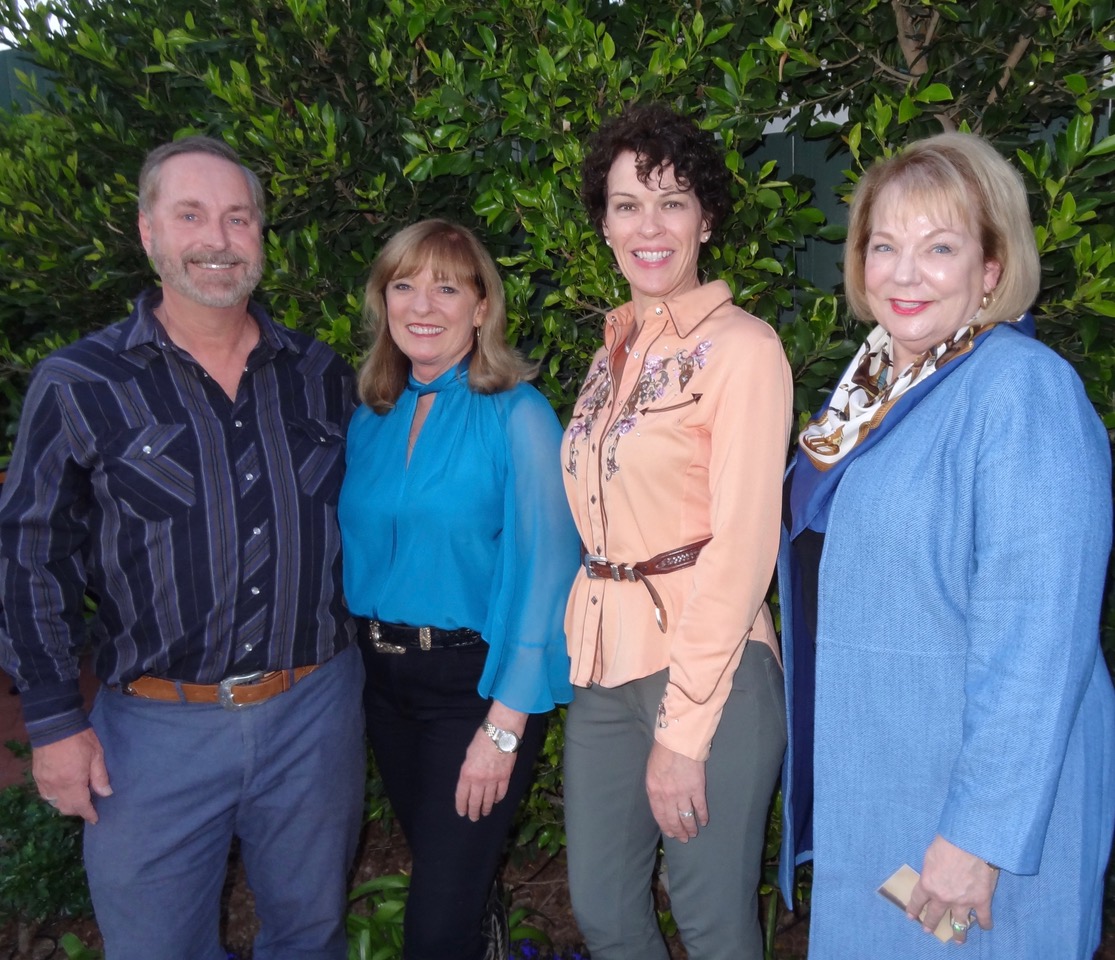 Reunir is a Spanish word meaning "to gather"; to bring together friends whose collective passion, ideas, and commitment are making a legendary difference serving the land. The invitation wanted us to reunir with the California Rangeland Trust (CRT) at the Santa Barbara Club.
Why the Santa Barbara Club? The club was formed in 1892 to serve as the in-town meeting place for those living on ranches out of town where they could spend the night if it was too far to go home. The local businessmen would meet as well. The Club had a strong element of western culture which remains visible today in its décor. It is a key gathering spot for friends of the Rangeland Trust.
The program tells us, "Founded in 1998, the California Rangeland Trust is the premier organization providing for the long-term protection of our state's historic ranches and working landscapes. Their conservation approach respects private property rights while preserving our watersheds, wildlife habitat and shared Western heritage."
That is why the CRT was invited here to ensure we can enjoy these things for many generations to come. They want to bring together the old and new of Santa Barbara to meet one another and envision preserving the best of our county for now and the future.
CRT is a non-profit founded by a group of innovative cattlemen and women who have partnered with conservation minded landowners to permanently protect over 300,000 acres – that's equivalent in size to the Hawaiian Island of Kauai.
Event co-hosts were Pamela and Daniel Doiron from El Rancho Espanol de Cuyama and Russell Chamberlin from the Ted Chamberlin Ranch. Event sponsors were six generations Keith Moore, Eric Hvolboll, and Brownstein Hyatt Farber Schreck. The CEO is Nita Vail and the incoming CEO is Michael Delbar. Folks on the inside of the rangeland work were Royce Larsen and Matthew Shapero.
All the meeting and greeting was done during cocktail time with four kinds of yummy tacos for plenty to eat. The program informed us about CRT. The next event will be at Rancho Mission Viejo in San Juan Capistrano to celebrate their ranching roots and the pivotal role ranching continues to play in the growth of healthy communities. For more information, call communications and outreach manager Alyssa Rolen at 916.444.2096.
You might also be interested in...