Fragrant Cane Supper Club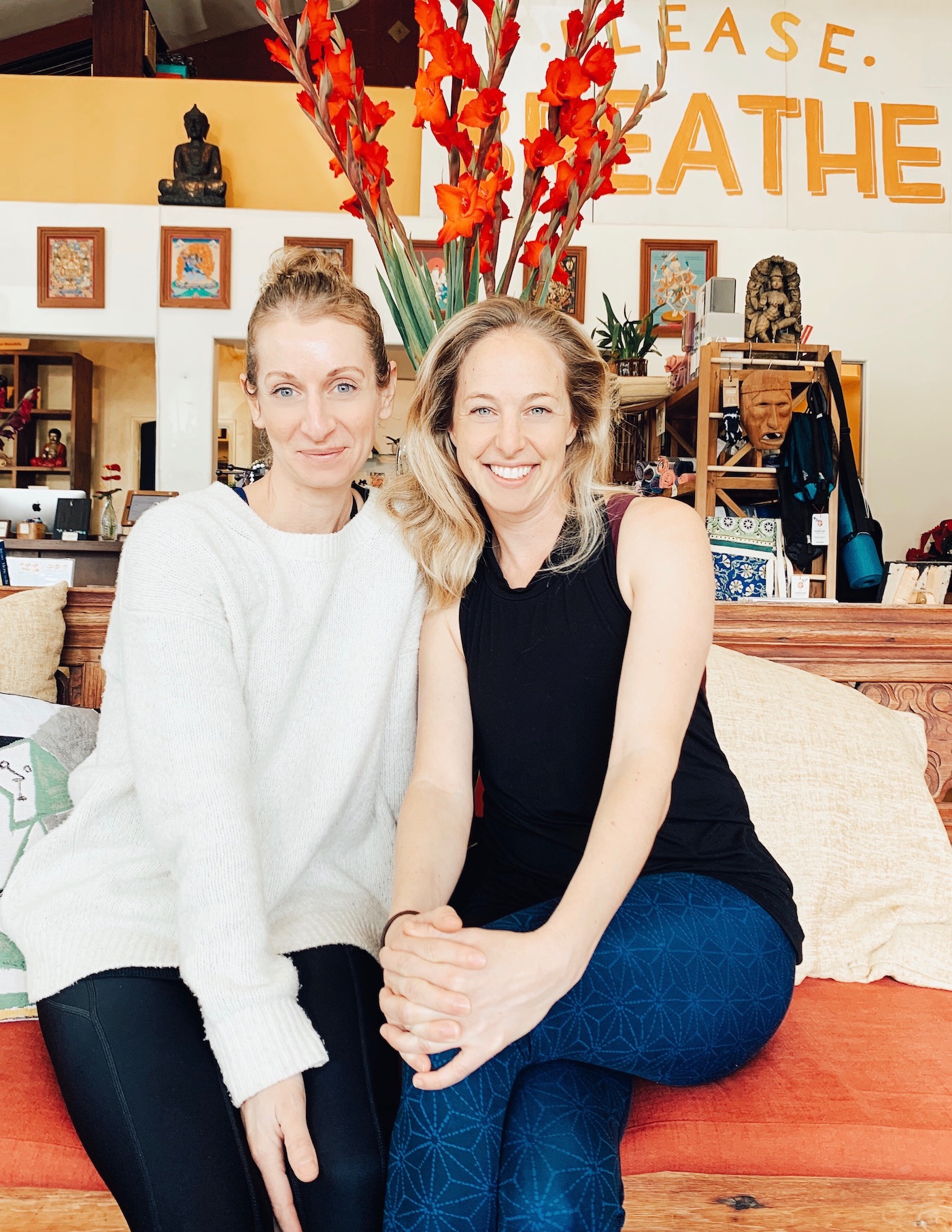 There is a new supper club in town – but it's not your granny's get-together of the '50s.
This is a chance to experience a meal on a new level… a "high"-er level, if you will.
Just when you thought your Friday night couldn't get more exciting, enter Melissa Petitto and Cynthia Abulafia. Both moms. Both health nuts. But both with a passion for bringing good, high-quality organic food to your table in a five-star restaurant sort of way, and with a cannabis twist: each meal item from the cocktail to the dessert will have some form of cannabis in it.
Now, before you go thinking that you'll be serving dinner to get stoned, you need to know that these moms know what they are doing.
As a chef with a bachelor's in Culinary Nutrition with a concentration in bio-chemical sciences as well as a registered dietician, Petitto is the brains behind the menu.
Abulafia, a master yogi who leads packed classes at Yoga Soup each week, holds a master's degree in nutrition.
So how did two culinary scholars with scientific backgrounds come up with this idea?
Says Petitto, "We wanted to elevate the dining experience and take away some of the misconceptions surrounding cannabis. The truth is, the leaves of the cannabis plant have more vitamins and minerals than kale!"
They decided on the name Fragrant Cane Supper Club by going old school, or rather, Old Testament. Petitto explains, "Some scholars believe the name 'fragrant cane' referred to cannabis in biblical times."
Petitto knows her nutrition: After doing a dietetic internship at Emory University Hospital and then working as a celebrity chef for 13 years in New York City (creating dishes for clients like actress Lucy Liu, Danny DeVito, and supermodel Christy Turlington), she came to California to continue bringing wholesome organic-vegan inspired meals to the West Coast. "I wanted to use my degree to show people that food could be the answer to helping them lead healthier lifestyles; my motto is: 'Food is Medicine.'"
Abulafia concurs, "I have always liked the community-building aspect of sharing meals. It has been a natural bridge between my yoga practice and my desire to want to help people cook better and eat healthier."
The two women came up with a plan: a dinner party where you can let down your inhibitions and try something totally new: bringing together people who may never have tried cannabis. The goal is to enlighten and enjoy!
Says Abulafia, "This plant is worth exploring. We believe in the medicinal properties of cannabis, and the opportunity to share it with people in a relaxed fine dining experience."
What can you expect when you show up for dinner?
First, you'll be handed a specialty cocktail, perhaps a Thai iced tea crafted with coconut milk and a CBD tincture.
Petitto explains, "CBD is not so psycho-active. It's very calming as opposed to THC, the bio-active part of the plant, which would make you high."
The meal starts with an amuse bouche – a single bite to tickle the palate.
According to Petitto, "Think of this as your starter or an appetizer. Something to amuse or kick off the evening." She likes to create a theme for the evening, so she tries to pair items that are seasonal and flow together.
The first course may be pan-seared king royal trumpet mushroom "scallops" with cannabis infused dash broth (made from Kombu, a type of seaweed). With each item, the chef comes out to share the meal and the ingredients used to create it.
Dessert sounds heavenly, for example, salted caramel pots de creme with shisho (a Japanese inspired sweet leaf), and candied ginger with cannabis infused dark chocolate sauce.
Abulafia is quick to point out the cannabis is optional on all items, "If someone wants to skip the cannabis on any course, the chef can accommodate. Sometimes you may want to have it on the main course, but not the dessert. It's easy to pull it for someone who prefers to leave it out."
You can sign up for private dinner parties on Friday nights; if you want to do a full buy-out you can, otherwise just sign up and see who else is on the guest list as a surprise. The Club recommends you have guests Uber to your location: "Just like if you're going to a restaurant and plan to order a bottle of wine, you wouldn't drive home. This is the same thing. If you're going to have cannabis in your meal, you'll be able to enjoy yourself more if you can catch a ride home."
Fragrant Cane can be reached at FragrantCaneSupperClub@gmail.com. More information at www.fragrantcanesupperclub.com.
You might also be interested in...