A Night in Paris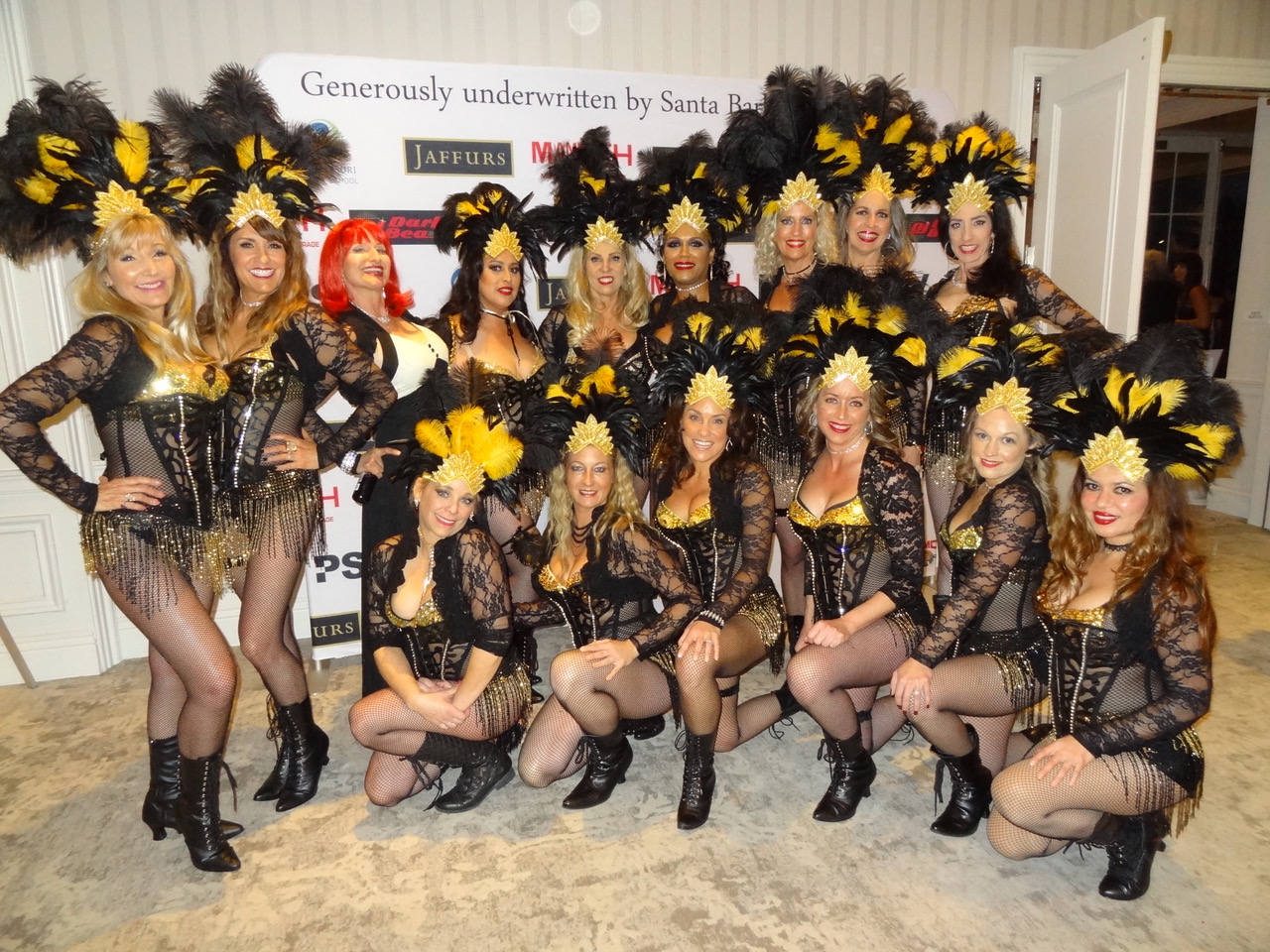 I don't speak French but neither did anyone else at the "A Night in Paris" benefit for Montessori Center School (MCS) at Rosewood Miramar Hotel. Ball gowns and tuxes were de rigueur as guests sipped mimosas and wine. The ballroom doors opened to a stunning sight of white with white feathers in very tall vases that were lit, topped off with the signature crystal chandeliers above.
Before dinner we were treated to a real floor show with the OGs, Kerrilee Gore and a large dance group called La Boheme. Oui! Oui!
During dinner CEO of SBCC Foundation Geoff Green was volunteering his time from his "day" job to be emcee and auctioneer for this evening's fundraiser. The live auction during dinner left more time for the after party. To add to the French theme there was a trip to France for a stay in a farmhouse in Lagarrigue.
Head of School Melanie Jacobs spoke to the group as did development director Kathy Kelley introducing the co-chairs: Vanessa Decker, Erin Ohlgren, and Tracy Thomas. Not to be forgotten is the 21-member auction committee. Board president is John Berger.
School auctions are such a trip, because each class has a project which the parents all want and this one was no exception. An even larger grin was on Head of School Melanie's face when during the paddle raise someone bid $30,000.
My husband Don asked, "What is a Montessori School?" In case some of you don't know either, this is what I learned. "Studying the natural and physical world is an integral part of the curriculum. If you step into one of our classrooms, you will quickly notice many materials and lessons focused around zoology, botany, geography, geology, biology, astronomy, meteorology, chemistry, and even physics!"
Founder Maria Montessori understood from the beginning the fascination young children have about the world. The teachers spend a good deal of time and energy answering questions children pose about all kinds of natural phenomenon. From observing caterpillars' metamorphosis into butterflies to conducting experiments on density. The younger ones (from toddlers through 6th grade) examine animal prints and insects up close and older students attend science camps in Yosemite, Idyllwild and Catalina. One mom told me how one of her children wasn't doing so well in regular school. Now he loves going to school.
This year all proceeds from the paddle raise will go towards enhancing the sciences of MCS like materials including microscopes, chemistry equipment and other STEM materials. For more detailed information, call 805.683.9383 or better yet visit mcssb.org.
You might also be interested in...