Bid on Lutah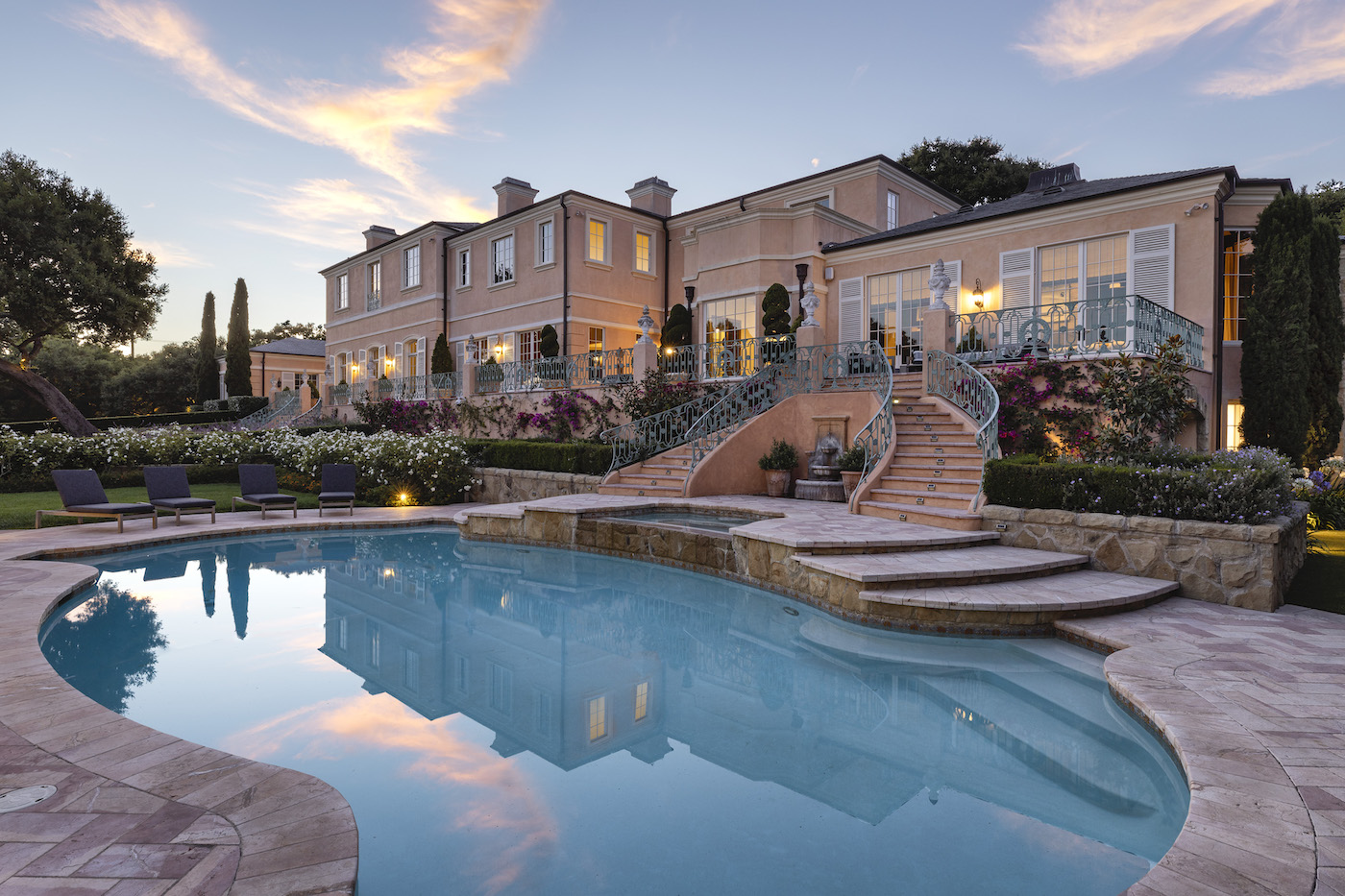 On the subject of real estate, a 1930s Gilded Age Hot Springs Road property designed by Lutah Maria Riggs, the first licensed female architect in our Eden by the Beach, is being auctioned off.
The impressive residence is set to sell without reserve to the highest bidder via leading global firm Concierge Auctions.
Previously offered for $12.5 million, the five-bedroom, six full and four-half bathroom property features formal gardens designed by esteemed painter Lockwood de Forest, and a swimming pool, hot tub and cabana with wet bar and wine room.
In addition to ocean views, the home boasts opulent finishes, including marble floors, Carrara marble countertops, intricate molding and wainscoting, and soaring coffered ceilings.
Bidding, which opens for three days on February 24, will be held via conciergeauctions.com.
Back on the Market
Having just put his Ventura beach house on the market for $2.95 million, Montecito actor Christopher Lloyd, 81, has now listed a second home for sale.
The .3-acre Spanish-style 1950s two-bedroom, one-bathroom property in Santa Barbara has a garage converted into a small studio, and is priced at $1.7 million.
The three-time Emmy winner, who starred in the Back to the Future movie franchise, has a starring role in the upcoming feature Welcome to Pine Grove! with Ellen Burstyn and Ann-Margret.
New Ambassador
Santa Barbara warbler Katy Perry is getting royally connected.
The former Dos Pueblos High student has been named as an ambassador for the British Asian Trust at a London gala attended by the Duke and Duchess of Cornwall.
Katy, 35, first met Queen Elizabeth's son, founder of the trust in 2007, at a party in Mumbai, India, last November.
"I want to shine my light on the work the trust will be doing in South Asia and to be a part of finding solutions to child trafficking," says Katy. "Children are vulnerable and innocent, and have to be protected."
King is Queen
Prolific New York songwriter Carole King, 77, has had a helluva career!
Starting as a staffer at Manhattan's legendary Brill Building, she has written or co-written 118 songs that have been featured on Billboard's Hot 100 and her album Tapestry topped the U.S. album chart for 15 weeks in 1971, and remained on the charts for an astounding six years.
The four-time Grammy winner's record sales are estimated at 75 million worldwide.
So it is no wonder the two performances of the American Theatre Guild's Beautiful: The Carole King Musical at the Granada were both sold-out shows, with talented Kenny Caughell as the singer and James D. Gish as her co-writer and husband Gerry Goffin.
The two hour hugely entertaining show featured a host of hits sung by soundalikes of Neil Sedaka, The Drifters, The Shirelles, Little Eva, and The Righteous Brothers.
The supporting cast of husband and wife fellow songwriters Kathryn Boswell and James Michael Lambert, and Matt Loehr as record producer Don Kirshner, just added to the show's abundant energy and exuberance.
Liquid Gold
French fashion house Chanel has just launched the world's chicest water bottle.
The "flack bag" comes with a gold colored metal bottle, black screw-on cap, a detachable lambskin holder in Chanel's signature quilted design, and a long gold chain to sling across the shoulder, which is selling for an eye watering $5,800 at the top London department, Harrods.
Perfect for walks on the local trails!
You might also be interested in...