Keepers of the Light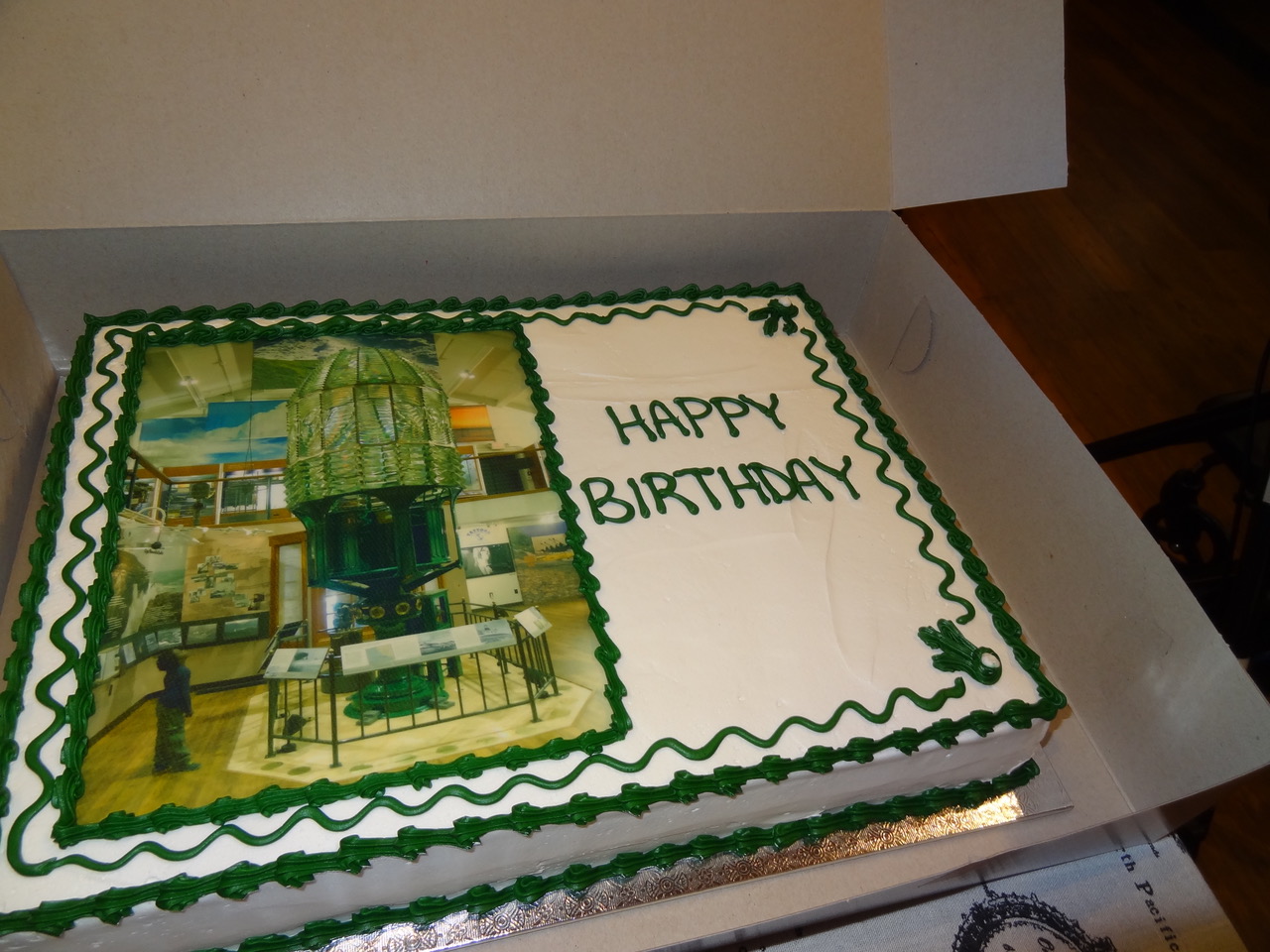 The Santa Barbara Maritime Museum (SBMM) just celebrated the 164th birthday of the lighting of the Point Conception Lighthouse. From 1856 to 1973 when it was decommissioned and updated with a new light, the Point Conception Lighthouse lens guarded the rocky and treacherous Pacific coast where the Santa Barbara Channel and the Pacific Ocean meet on the western edge of Santa Barbara county. It could be seen 20 miles out to sea.
In 2013 the Coast Guard approved the transfer of the amazing First Order Fresnel light to the SBMM for its preservation and public access. It took a whole phalanx of folks to transport it from the coast to here. They dismantled it to 640 pieces, marked each, put them on a helicopter and then a truck. Then it took months of work by three of the five men in the U.S. qualified to clean it to make it sparkle as you see today. It's truly a piece of history from another era.
SBMM executive director Greg Gorga welcomed the audience who had come to hear local award-winning author Willard Thompson enlighten (pun intended) us about the lighthouse. He read from his book, Keepers of the Light, about its history.
Point Conception is considered sacred ground by the Chumash. It's where the California coast goes from a north-south orientation to east-west. Ever since Gold Rush days, the Lighthouse has guarded the treacherous Pacific waters. So dangerous for mariners, it was dubbed the Cape Horn of California.
Willard writes primarily historical fiction. "For me," Thompson says, "writing history and historical novels is not just about telling stories in historical time settings; it's about bringing to life the people who lived, loved and strove for meaning in their lives during those historical times."
Willard describes how lonely it was at the lighthouse especially for some of the wives. It is a desolate piece of property on Vandenberg land but with a small portion owned by the Coast Guard. It was also difficult to keep supplies coming as needed.
You can learn the whole story by reading Keepers of the Light: The History of the Point Conception Lighthouse. Thompson has donated all rights to his book and proceeds from its sales to SBMM. His latest book to be released March 17 is La Paloma, a novel inspired by real life events.
Visit the SBMM so you can see the giant First Order Fresnel lens. It's come a long way from Paris where it was made. The SBMM is located at 113 Harbor Way, near the Yacht Club. Oh, and the birthday cake was good, too!
You might also be interested in...