Annual Member Luncheon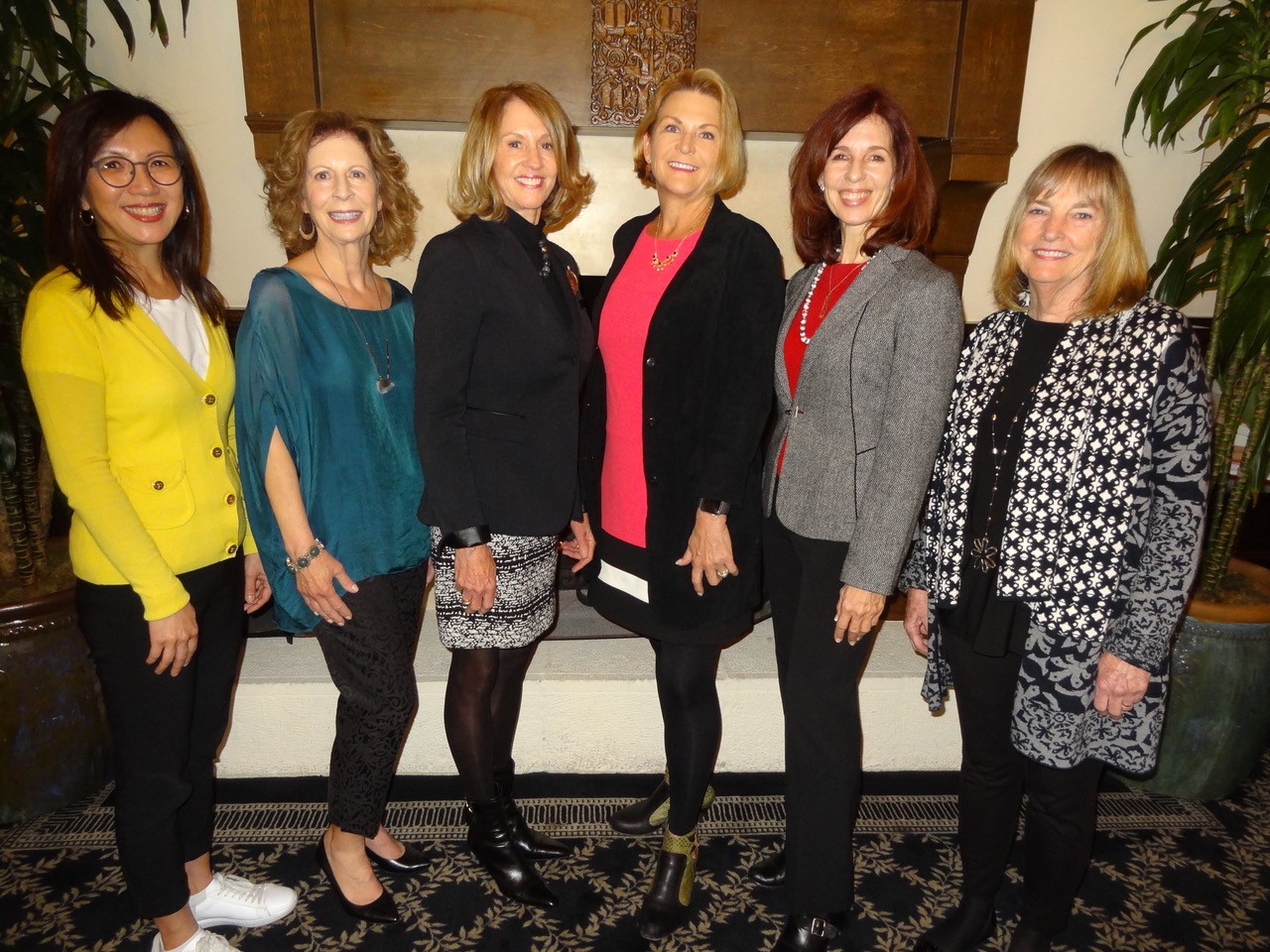 The Women's Board of the Santa Barbara Museum of Art (SBMA) began 69 years ago whose sole purpose was to support the SBMA and so they have. We met in the Santa Barbara Club for one of the club's wonderful lunches.
The Board is especially grateful to its sustaining members whose leadership and support provide the foundation for their success. There are 17 ladies who have 20 plus years of service, among them is Barbara Wallace with an incredible 52 years.
Eichholz Director and CEO Larry Feinberg spoke to the group highlighting all the projects the Board had funded like Art a la Carte (a series of luncheons with speakers about art), Mystery Masterpieces, and Art of the Table plus every exhibit, including one coming up about Vincent Van Gogh. Larry encouraged, "Get a small group and have a hard hat tour." The Museum is undergoing a $50 million renovation and there is much to see. Construction is supposed to be over in July. The Women's Board is planning a big black tie blowout September 19 to celebrate.
Vice president of membership Linda Wortham introduced the new members presenting each with an orchid. They were: Janet Booth, Claudia Dunn, Betsy Kehoe, Susan McLean, Cathy Milner, Pei Shu, Nancy Upton and Isabel Wendt. They have an intimidating list of credentials with many strengths.
Women's Board president Jeanne Fulkerson introduced Starr Siegele, who gave a surprise tribute and a beautiful silver picture frame to Deanna Major who is still an active member after 20 years. Deanna has served on every committee there was since she joined. She told us a story about one day she was standing on the steps to the Art Museum when a woman with a stroller and a child of about nine came by. The child said, "I want to go in there." Her mother replied, "There's nothing in there you'd like." But the child said, "It's full of art." She had been there once with her school and knew about art. And that is the mission of the Women's Board, to build awareness of art.
For information visit sbmawb.org.
You might also be interested in...