Michael Hutchings Heads Down South
After nearly half a century in Santa Barbara, culinary wizard Michael Hutchings, 70, and his pastry chef wife, Christine Dahl, are conjuring up a whole new menu for their lives, retiring and relocating to Charleston, South Carolina, I can exclusively reveal.
Michael, who appeared on The Inn Crowd on KEYT-TV for five years, taping more than 100 episodes, and owned Michael's Waterside for ten years until 1993, has two of his five adult children and six of 14 grandchildren in the area.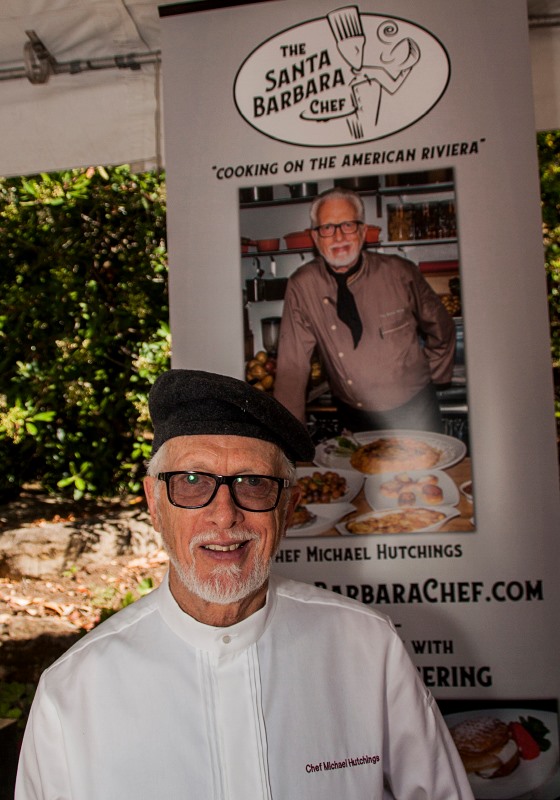 "We have purchased a lovely home on a lagoon full of birds and other wildlife which reminds me of the Bird Refuge in Santa Barbara where my restaurant was located," says Michael, who worked in Paris, Monaco, and London, where he was a chef at Le Gavroche, Britain's first three-starred Michelin eatery and an old favorite of mine.
"In fact, we can catch shrimp and local crab from our back porch. I look forward to mastering the southern BBQ and exploring the food tradition of the Low Country."
The couple plan on still being active in the food community of Charleston, given son-in-law Clint Wood manages a country club and has already planned a Julia Child tribute dinner, a nod to Michael's friendship with the late Montecito chef, whose TV show Dinner at Julia's he worked and appeared on.
"We look forward to exploring the East Coast and lots of grandkid time!" adds Michael. "Proximity to Europe means we will be off to Spain, France, and Italy on cultural and culinary journeys."
Current plans are to continue his popular cooking show on Cox cable, The Santa Barbara Chef, which will also start airing on Amazon Prime later in February.
Michael, who also ran food operations at the Santa Barbara Polo Club and was Chef de Cuisine at the Olive Mill Bistro, has worked with innumerable charities here, including Girls Inc., the Teddy Bear Cancer Foundation, Camerata Pacifica, The Music Academy of the West, the Museum of Art, and the Santa Barbara Rescue Mission.
"We will miss our adopted hometown," concludes Michael. "Santa Barbara has been a wonderful place to raise a family, build a career and enjoy the unique lifestyle on the Central Coast. Cooking in paradise was fueled by an abundance of great products from local farms and the ocean."
Bon voyage – and bon appétit!
You might also be interested in...