Mercury Ballroom Supper Club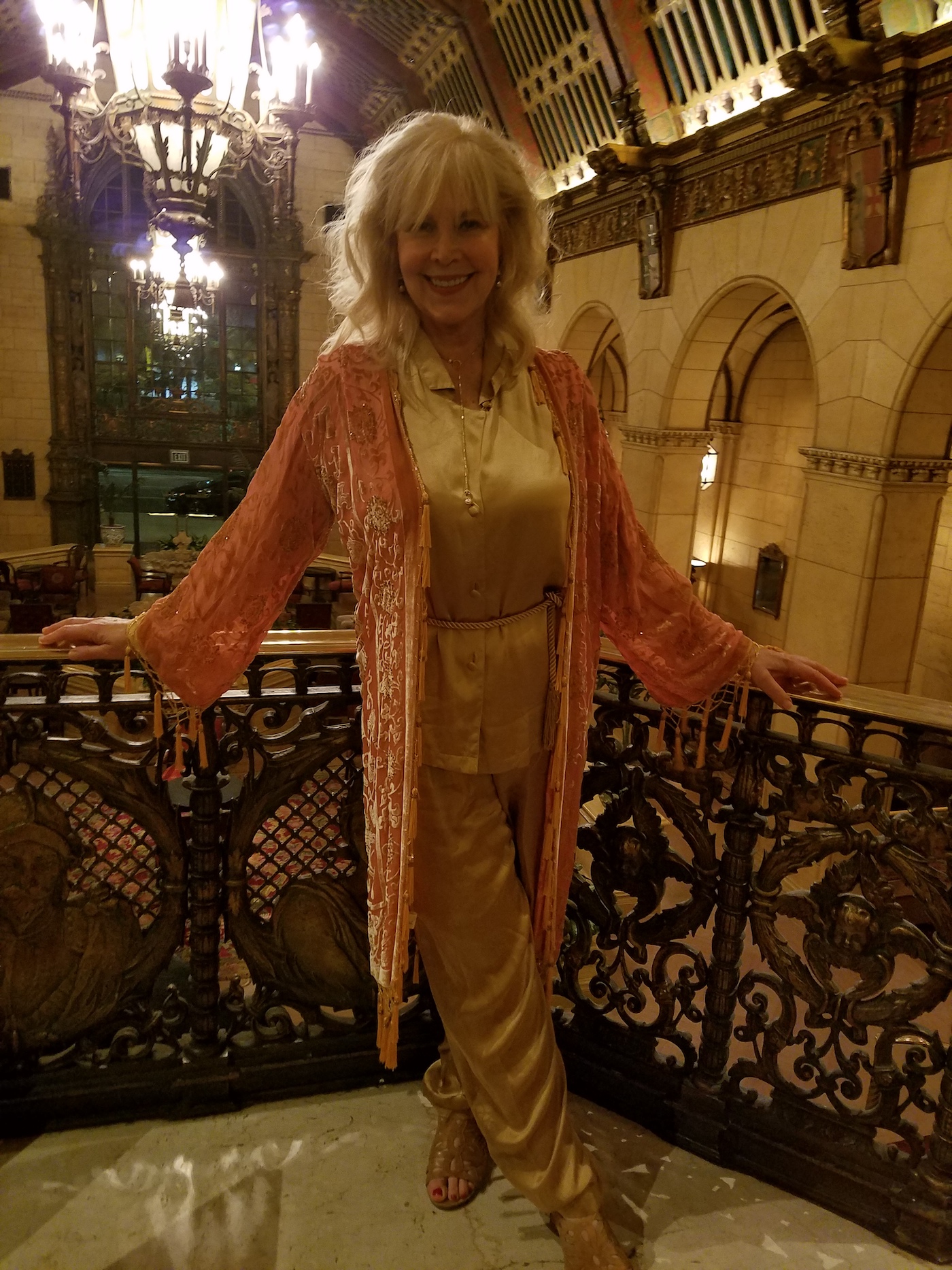 Montecito resident Christie Jenkins has been hard at work planning a unique musical experience at the Rockwood Woman's Club in February; the Mercury Ballroom Supper Club runs nightly (with a matinée on Sunday) from Tuesday, February 11 through Sunday, February 16.
Jenkins, who moved to Montecito in 2017, says she decided to create the four-hour experience to bring happiness to Santa Barbara and Montecito residents. "The characters in a 1940s musical are happy! They dress well, go to wonderful clubs, dance, sing, are available for fun capers, and always find love and romance. Exactly what most of us are missing today," she said.
Guests are encouraged to dress up for the event, which starts with a greeting by a showgirl with a "cigarette tray" of retro cocktails; a coat-check girl takes your wrap, and you are led to your table by a bellhop. Soon after the floor show ­– a cabaret – begins, starring Broadway star Nathan Madden, who recently returned from Paris where he starred in An American in Paris. Next, guests will be entertained by a 31-minute floor show designed by Jenkins, featuring dancers and singers, comedy, the Andrews Sisters tribute, radio commercials, and surprises.
A festive dinner follows, featuring turkey that has been smoked in East Texas, followed by dessert and coffee. Cast members from the show will invite guests up to dance, while the Blue Note Jazz Orchestra takes over the entertainment. The orchestra features twenty musicians in white tuxedos, all playing songs from Cole Porter, George Gershwin, Irving Berlin, and the hits from The Great American Songbook as it's now called. "There will be lots of surprises, and the music is the best music ever. You can dance or just listen, and really leave your daily troubles behind," Jenkins said.
Jenkins says she hoped to offer the Supper Club event in 2018, but felt it would seem insensitive as Santa Barbara, and particularly Montecito, was shell shocked from the 1/9 debris flow. "That's exactly what they did in war-times, created musicals to lift spirits," she said.
She hopes to sell enough tickets to cover the cost of the production, and humbly asks that those interested buy their tickets as soon as possible. As of press time, tickets for The Mercury Ballroom Supper Club have sold to the half-way mark for breaking even, Jenkins said. "I'm eagerly expecting 1,200 people to come have an amazing 1940s happy experience. Guests will feel as if they are in a Fred Astaire musical. What could be better?"
Tickets include the first cocktail, with a cash bar available as well. Tickets can be purchased at www.brownpapertickets.com/event/4452047. The event is at 6 pm Tuesday, February 11, through Saturday, February 15, with a matinée (2 pm) on Sunday, February 16.
You might also be interested in...