Crab Fest for Calm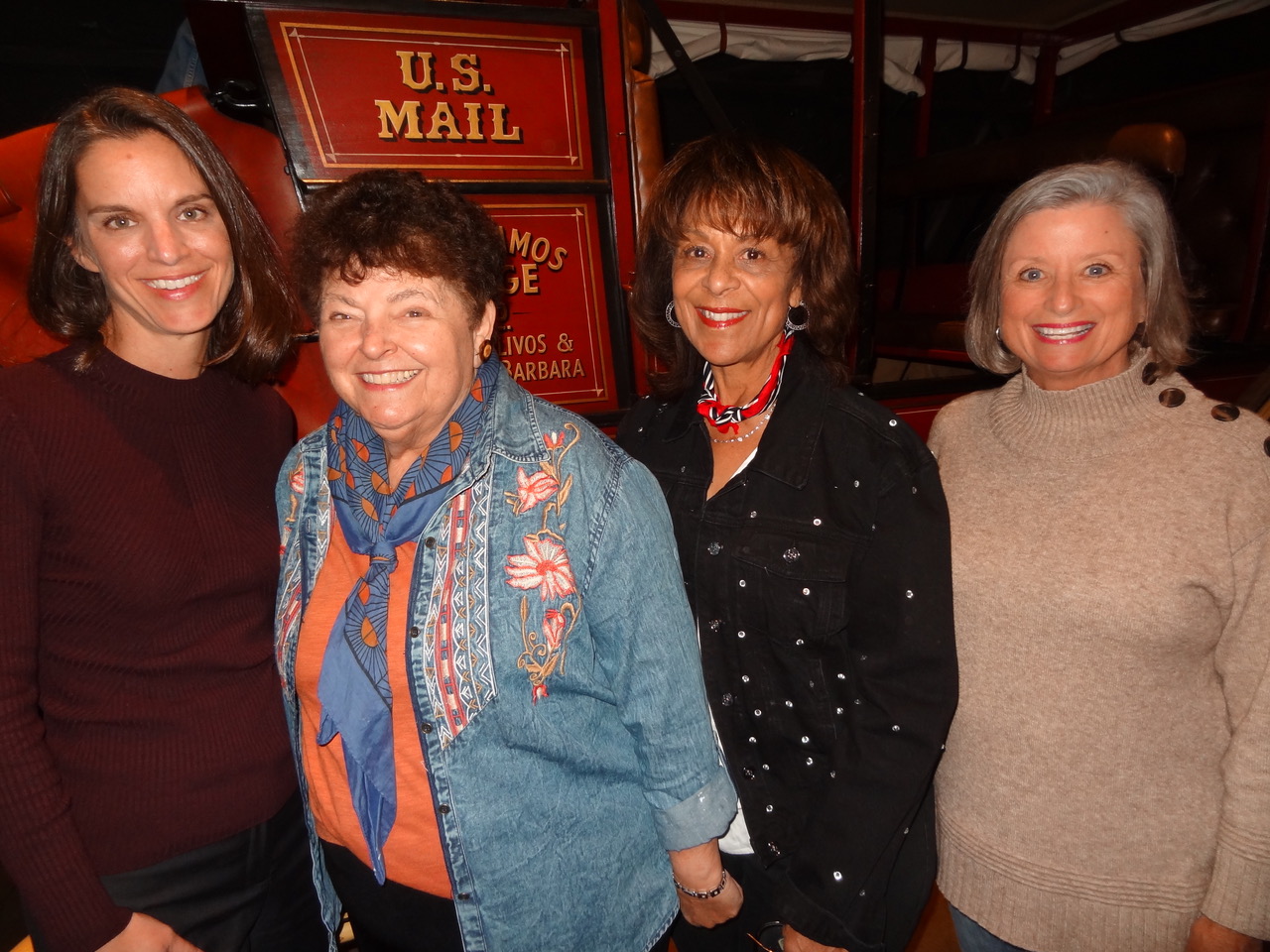 CALM (Child Abuse Listening Mediation) held its inaugural event, a Crab Fest, at the Carriage & Western Art Museum. Everyone "got crackin'" dressed in casual western attire and ready to attack those crabs.
After wine time the sold-out crowd set down to tables covered with brown paper and bibs and a cracking tool. The crabs had been barbequed outside and brought in on huge platters, looking like a picture from a gourmet cookbook. The premier sponsor was the Harbor Restaurant and they and their staff had prepared the family-style dinner. There was Caesar salad, pasta salad, and of course the crabs and melted butter. The evening honored the late Meredith Scott whose husband, John, owns the Harbor Restaurant. As Sharon Bifano said, "She was an angel to all of us."
CEO Alana Walazak told us "Our CALM was the first in the country to try to prevent child abuse. We were trail blazers fifty years ago." Locally they are now in 12 elementary schools, 32 learning centers and are entering into pediatric clinics.
This was all begun thanks to one woman, Claire Miles, who was a nurse. Her husband was a doctor and at work she would see cases of child abuse. One in particular caught her attention when the baby died of injuries. The young father didn't know how to make the baby stop crying and he shook it to death.
Claire had a telephone line installed in their home with strict orders to her children not to answer it. She received 40 calls the first month in 1970 and as they say, "The rest is history."
There is an active auxiliary of 50 ladies who work all year around to raise funds for CALM (Child Abuse Listening Mediation). If you'd like to know more you can contact calmauxiliary @gmail.com. Or consider attending their next fund raiser which is "Courage & Resilience: An Afternoon with Elizabeth Smart" Saturday March 28 at 3 p.m. at the Granada Theatre.
You might also be interested in...