Celebrating Perlman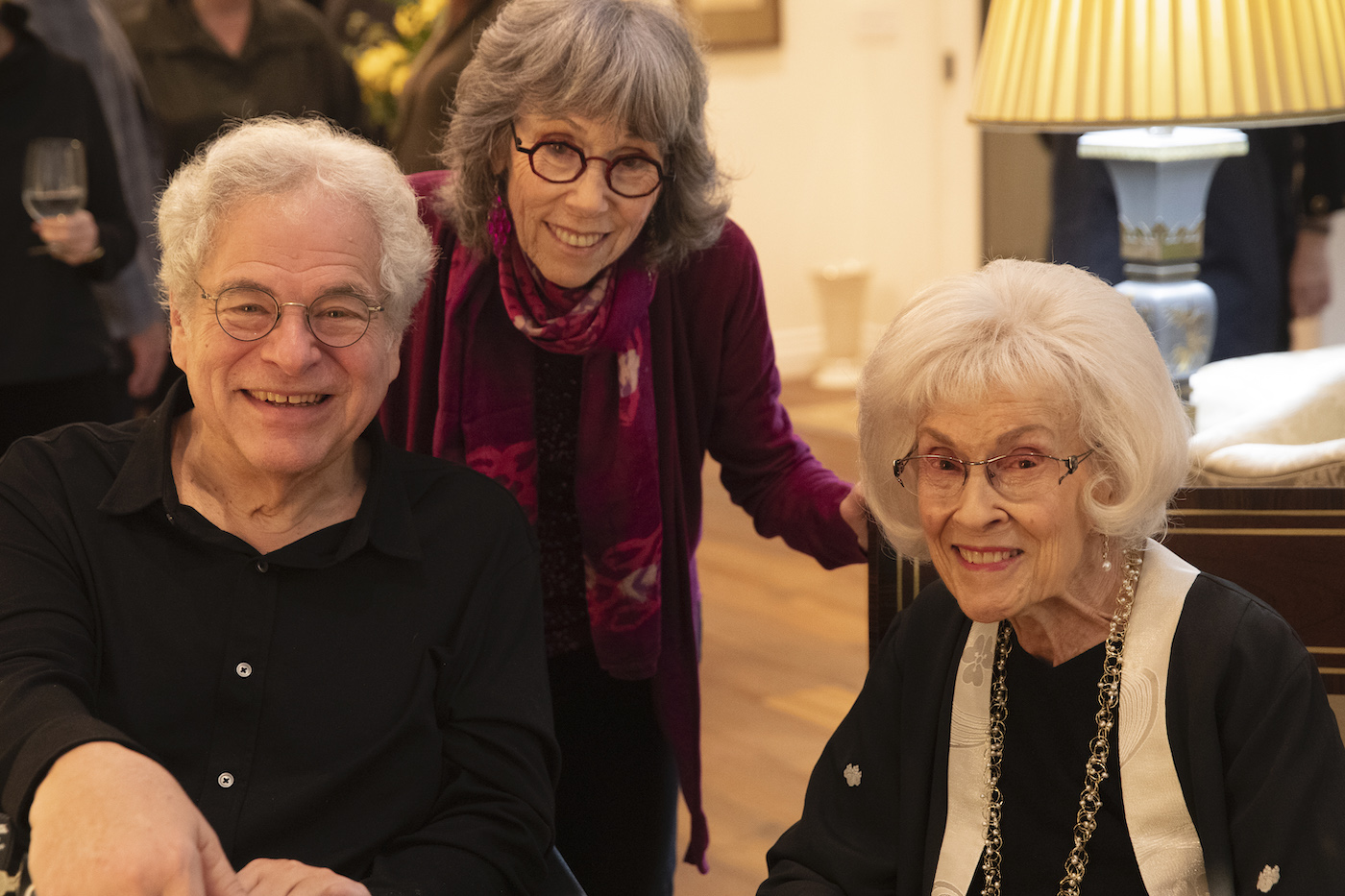 Legendary violinist Itzhak Perlman, who has appeared in Santa Barbara many times over the years for CAMA and UCSB Arts & Lectures, celebrated this 75th birthday at the sold-out Granada for Stories of His Life and Career, accompanied by pianist Rohan de Silva.
The charming two-hour A&L retrospective, which traced his career from a 13-year-old living in Tel Aviv, Israel, to his 1958 debut on the Ed Sullivan Show, the 60th anniversary of that milestone which he celebrated with a return to the same Manhattan theater in November, 2018, now occupied by The Late Show with Stephen Colbert.
Perlman, who has garnered 16 Grammys, a National Medal of Arts and the Presidential Medal of Freedom, recounted his fascinating life with period photos from his impoverished childhood and more recent videos from his many international appearances, including with singer John Denver and "singing" with the late Luciano Pavarotti.
He was helped down memory lane by his wife, Toby, also a classically trained violinist and fellow teacher at Juilliard in New York, as they recounted his Carnegie Hall debut in 1963. But there were unfortunately no reviews because of a newspaper strike!
Perlman ended his musical discourse with the moving John Williams-composed theme from the Steven Spielberg 1993 movie Schindler's List.
Just 72 hours later, at another UCSB Arts & Lectures show, New York's 94-year-old Martha Graham Dance Company, staged The Eve Project, celebrating women and the 100th anniversary of the 19th amendment
The beautiful five work program, which kicked off with Justin Scholar's film Eve Forging, followed by Graham's 1948 piece Diversion of Angels, her 1933 work Ekstasis and her 1947 piece Errand into the Maze.
The concert concluded with 2007's Lamentation Variations, choreographed by Aszure Barton, Liz Gerring, and Michelle Dorrance, which commemorated the anniversary of 9/11, and Chronicle, a 1936 Graham piece.
A glorious evening of wonderful work from a Santa Barbara eduacated woman who single-handedly defined contemporary dance as a uniquely American art form.
You might also be interested in...