Bravo, Brad!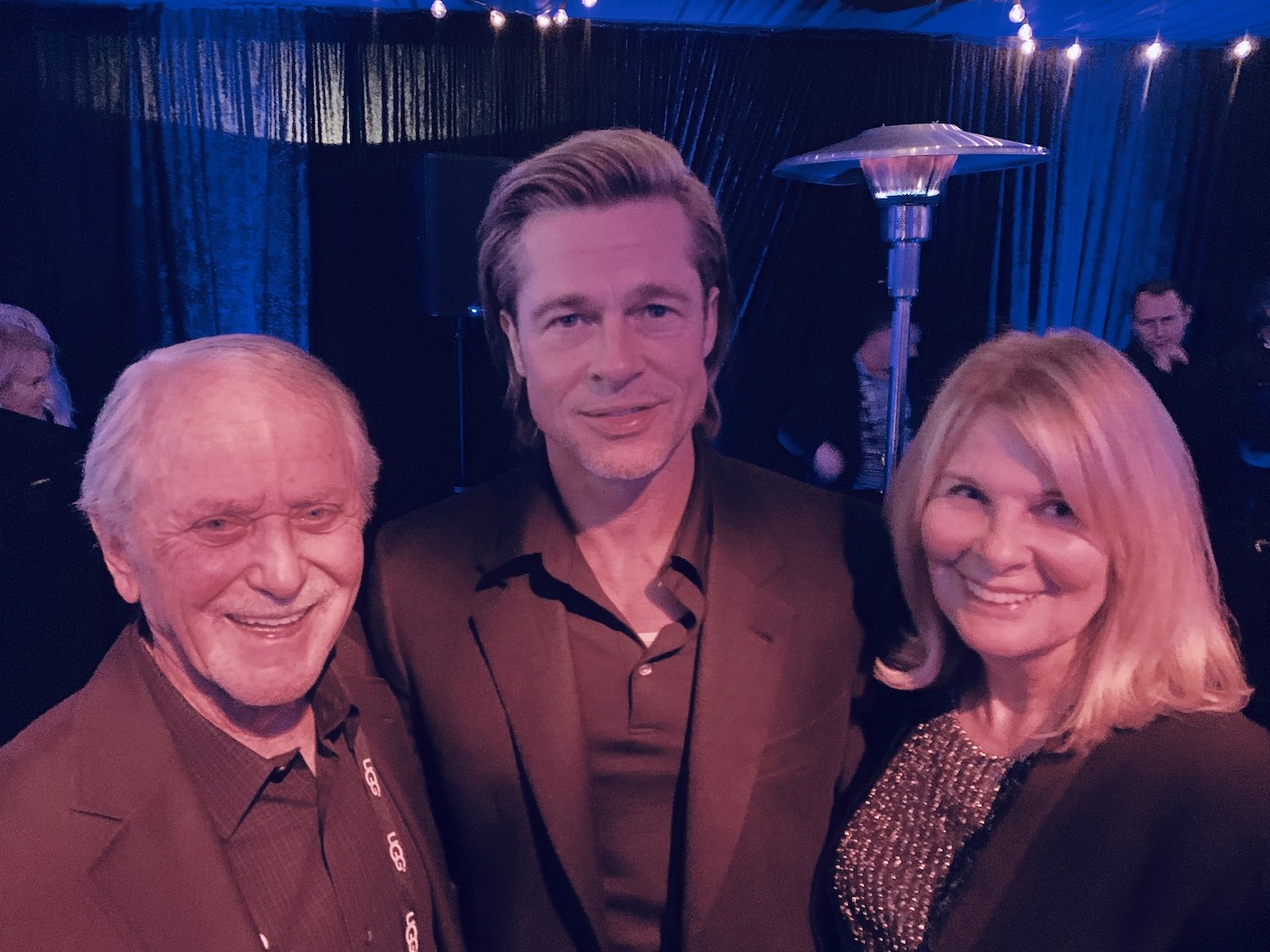 There was not a seat to be had at the 2,000-seat Arlington Theatre, with some selling for $500 a ducat on eBay, when Brad Pitt, an Oscar nominee for his role in Quentin Tarantino's Once Upon a Time… in Hollywood, was presented with the Maltin Modern Masters Award, adding to his Golden Globe, Critics Choice and his Screen Actors Guild accolades, when he famously reunited with his ex-wife Jennifer Aniston backstage in the Big Orange.
Before he came on stage to be interviewed by acclaimed film critic Leonard Maltin, Pitt, 56, signed autographs, posed for selfies and did myriad TV interviews, with one commentator asking him if he'd be taking Aniston, whom he divorced 15 years ago, to the Oscars on February 9. Looking rather sheepish, he replied: "I don't have a date."
Other winners of the award, established in 1995, have included a heavenly pantheon of Hollywood stars, including Glenn Close, Denzel Washington, Michael Keaton, Ben Affleck, Christopher Plummer, James Cameron, Clint Eastwood, Will Smith, Cate Blanchett, George Clooney, and Peter Jackson.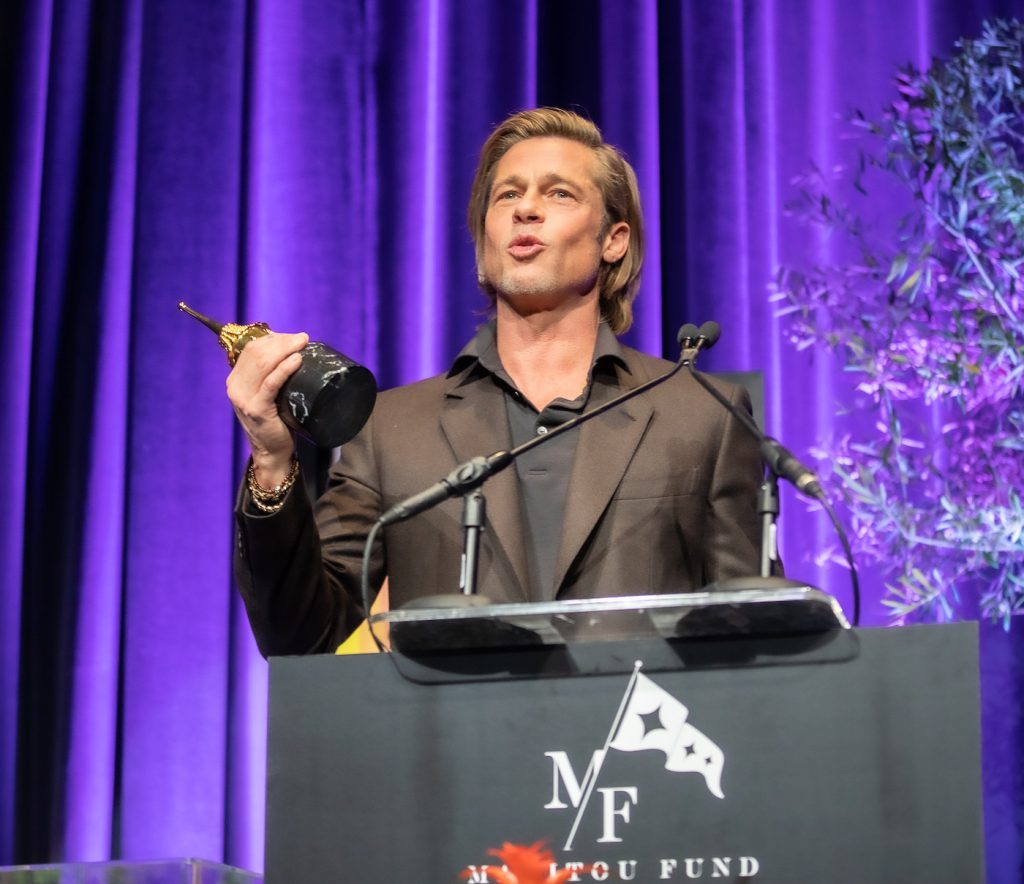 "I hang out here a lot," Pitt said. "I have been in Goleta since 1999. This is home!" referring to this oceanfront estate by El Capitan State Beach.
Starting his Tinseltown career as an extra for three years after dropping out of the University of Missouri with just one paper to write, he recounted trying to earn his SAG card by adding an unsolicited line while filming a non-speaking role as a waiter. "I thought, I'm going to try it, and so I went: 'Would you like anything else?' And I heard the first assistant director go 'Cut! Cut! Cut!' And he said, "If you pull that again, you're out of here.'"
And when asked about major roles he'd turned down, Pitt admitted the 1999 sci-fi film The Matrix, which ended up going to Keanu Reeves and grossing more than $460 million worldwide, with two major grossing sequels.
"I took the red pill… If we were doing a show on great movies I've passed on, we would need two nights."
Upon accepting the award, Pitt added: "It's nights like this and nights like these that tell me I'm old. I've been around a while and I've been doing this for a bit… I can't do night shoots anymore, and I'll gladly hand a stunt over to a stunt man… But it's also nights like this where I get to look back and feel really, really blessed. I feel so fortunate to all the amazing people I've been able to work with who have taught me so much and who've touched my life."
A definite highlight of the 35th annual Santa Barbara International Film Festival, which wrapped at the weekend…
You might also be interested in...