Marcus Opens on Coast Village Road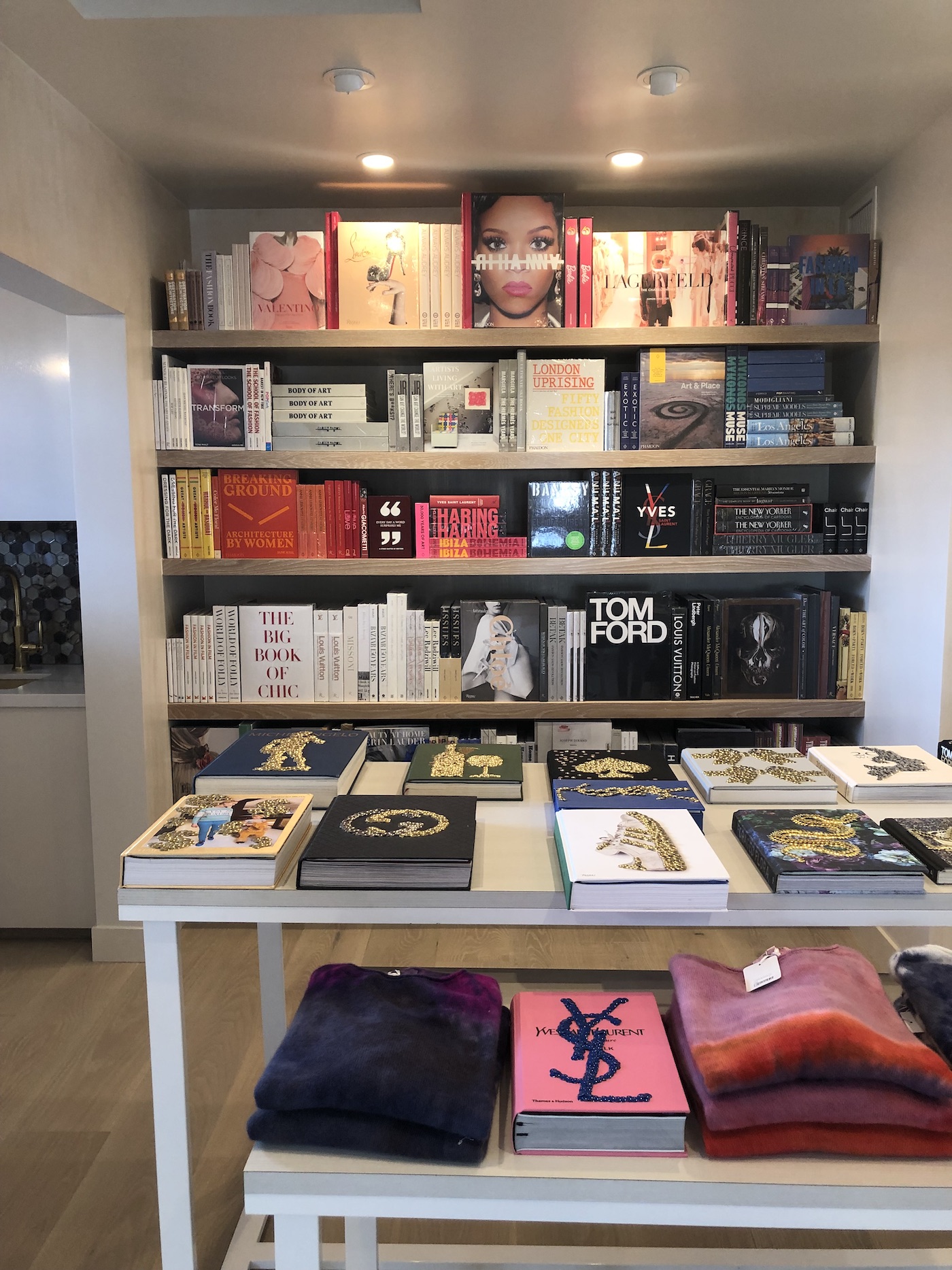 Nearly two years after the closure of Silverhorn in the iconic building at 1155 Coast Village Road, a new clothing, home, and accessory boutique, called Marcus, has opened its doors in the space following an extensive remodel. Owned and operated by celebrity entrepreneur Marcus Lemonis, and his wife, Bobbi Lemonis, the Montecito location is the 14th "Marcus" location across the country, and the first in California.
The remodeled space is designed to feel like shoppers are walking into their own closet, according to store manager Kirsten Paisley. With light wood floors, gold accents, intricate tile, and an open feeling, the space is chic yet comfortable, and welcoming to shoppers and their spouses. "We encourage shoppers to hang out, get comfortable, and enjoy their time here," Paisley said. The entry to the store is through a custom tile door with fanned ombre tiles, visible to passersby and adding to the "wow factor" of the space. There are three luxurious and spacious fitting rooms, as well as a point of sale area, away from the main sales floor. "Shopping here is really an experience," Paisley said, adding that the store is staffed by stylists, who are ready to help customers build their wardrobe. "We strive to give shoppers an amazing experience as soon as they walk in."
According to Paisley, the two-story building in the heart of Coast Village Road was the ideal location for the Lemonises – who recently purchased a home in Montecito – to open the shop, which they've filled with all of their favorite brands and items. With Bobbi in charge of all the buying and sourcing, the store is filled with brands that showcase her unique style, which Paisley calls a curated mix of chic-yet-edgy. The shop offers an array of women's clothing, suitable for both everyday wear and special occasions. Brands include Nicholas The Label, Amanda Uprichard, IRO, RtA, local designer Catherine Gee, several premium denim brands, and many more. "We have everything from cozy sweats to hang out in, to outfits to hit the town with, and everything in between," Paisley said. Jewelry brands include vintage Chanel, Ella Stein, Jen Hansen, Shoshanna Lee, and more, and the shop carries a selection of handbags including New Vintage, which are vintage Louis Vuitton purses that have been hand painted.
The shop also carries unique gift and home items, including luxury candles and soft goods, picture frames, vases, coffee table trays, and more. Upstairs is a wall dedicated to coffee table books about fashion and art. "We really have something for everyone, and we are adding new products continuously," Paisley said.
The shop is open 10-6 daily, with the exception of Sunday, which is 10-5. Marcus is located at 1155 Coast Village Road. Visit www.shopmarcus.com.
You might also be interested in...