Coast Village Association Mixer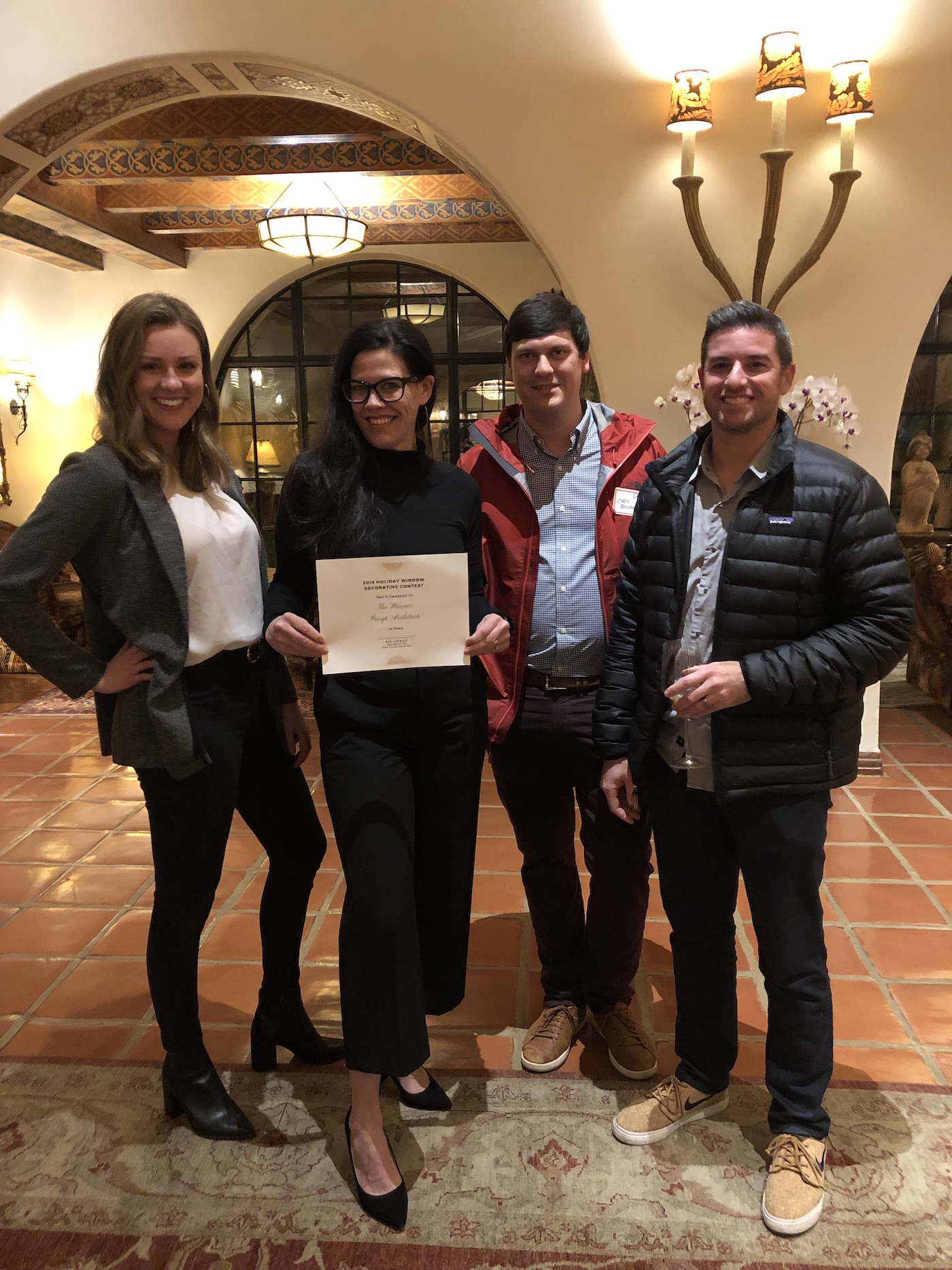 Last Thursday, January 16, Coast Village Association held its annual mixer, bringing business owners on Coast Village Road together at Ty Lounge at the Four Seasons Resort the Biltmore. The highlight of the evening was the presentation of the best Holiday Window Decorating Awards, which is an annual contest held by the Association.
The third-place award went to Peregrine Galleries, whose owner Marlene Vitanza decorated her window with a Santa scene. Second place went to Allora by Laura, who paid homage to other local businesses by placing shopping bags from nearby stores in the window. First place went to Warner Group Architects, who filled their window with handmade paper snowflakes, that were lit up during the night. "Beautifying the street is just one example of how our businesses care about this community, and we are happy to honor them," said CVA board president Bob Ludwick, who also said that several property owners on the street stepped up to fund additional decorations along the road. The window decorating winners received a gift certificate to the Four Seasons Biltmore, a complimentary ad in Montecito Journal, or a free year of dues to the CVA. Winners were selected by a committee of the Board of the CVA.
For more about the Association, visit www.coastvillageroad.com.
You might also be interested in...