Raising Our Light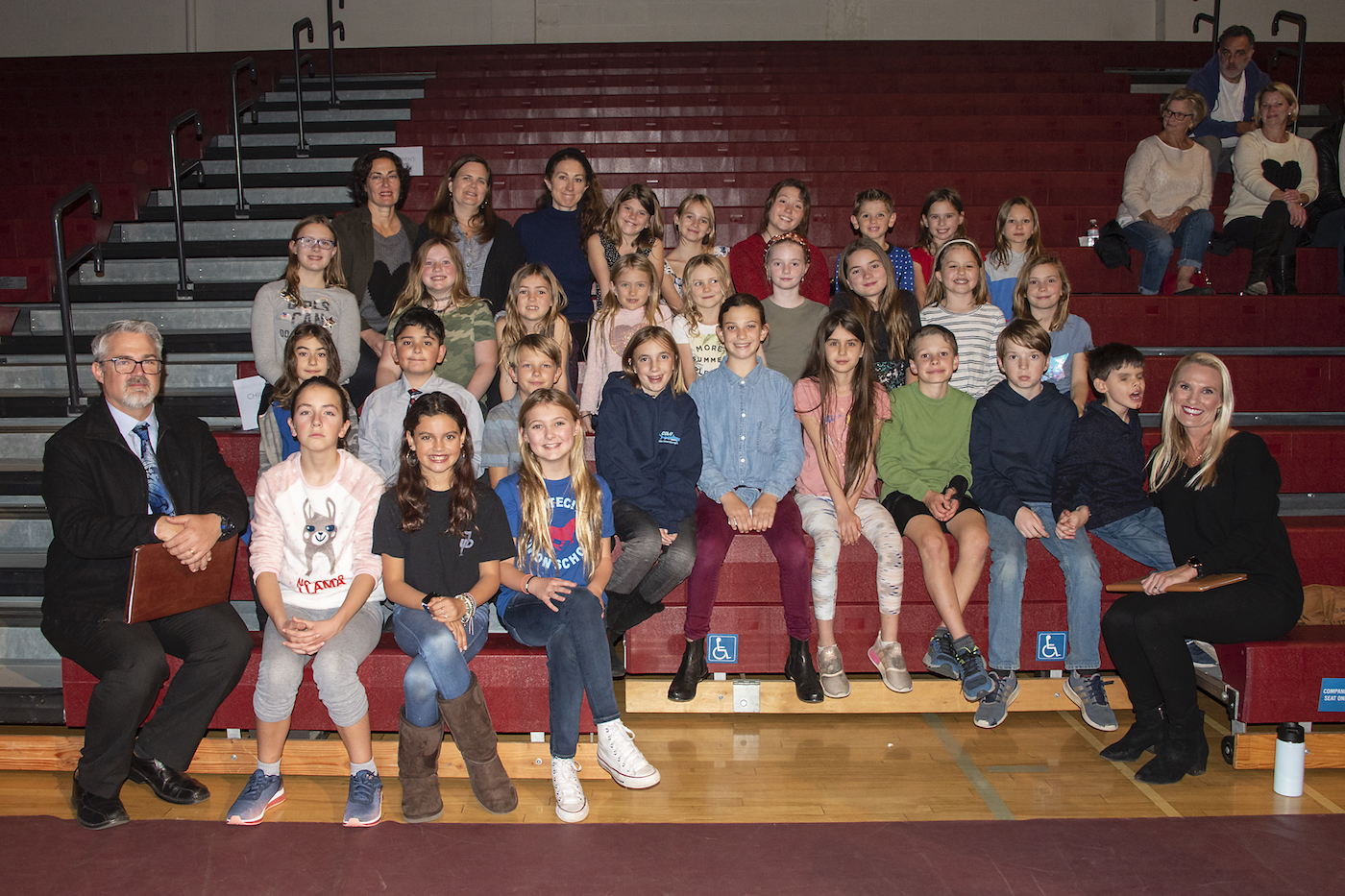 On January 9, 2020, Montecito residents gathered for the second annual 1/9 debris flow memorial titled, "Raising Our Light: An Evening of Remembrance, Connection and Hope." The inspirational event was hosted by Westmont College at the Murchison Gymnasium, its stage decorated with white roses and two small Christmas trees glistening with white lights. The event was well attended by a few hundred locals and supported by local fire, police, scouting, schools and community response teams including the Bucket Brigade. Inside the evening was punctuated by many hugs, and outside by a single search light beaming straight up into the sky that could be seen for miles.
The program commenced with music by harpist Laurie Rasmussen and a welcome by Dr. Gayle Beebe, President of Westmont College. The four-part program started with a processional of 23 candles for the lives lost and a moment of silence.
Next was a reading by Carie Baker-Corey who led the candle processional with her daughter Summer. Lauren Cantin sang "You'll Never Walk Alone," accompanied by Renee Hamaty. A tearful Abe Powell, Executive Director Santa Barbara Bucket Brigade, did much honor to the community by comparing its response both during and after the mudslide to a tightly knit net of protection that continues to keep the community strong. With him was Sharon Byrne, Executive Director Montecito Association, who invited Ralph "Lalo" Barajas to share his personal experiences, both quoting the revered poet Rumi.
One of the evening's most powerful moments was led by Suzanne Grimmesey, Chief strategy Officer for the County Department of Behavioral Wellness, who asked attendees to meet someone there and to share what they love about the community.
Montecito's children were well represented in the evening's program, beginning with Dr. Amy Alzina, Superintendent of Cold Spring School District and Anthony Ranii, Superintendent of Montecito Union School District presenting definitions of hope provided by their students. The program closed with the recessional song "Start From Here" performed by the all Montecito Schools Chorus represented by students holding candles from Montecito Union School, Crane Country Day School, Laguna Blanca Lower School, Cold Spring School and Our Lady of Mt. Carmel School, and directed by Cold Spring School music teacher Sara Di'Salvo.
Westmont College's Irene Neller, VP Marketing/Communications, thanked everyone and invited them to the reception area with soup served by Organic Soup Kitchen with cookies and beverages provided by M4 Churches.
Event Planning Committee Partners and Sponsors included: Westmont College, Santa Barbara Bucket Brigade, the Montecito Journal, Montecito Association, Montecito Firefighters Association, Montecito Fire Protection District, Montecito Community Foundation, Montecito Trails Foundation, Montecito Covenant Church, Montecito Union School District, El Montecito Church, Montecito Library, Friends of the Montecito Library, Montecito Emergency Response & Recovery Action Group (MERRAG), Our Lady of Mt Carmel Church and School, Cold Spring School District, Crane Country Day School, Laguna Blanca School, All Saints-By-The-Sea, Jump on the Schoolbus, Pacifica Graduate Institute, Santa Barbara City College Foundation, SB County Fire Department, Santa Barbara County Sheriff's Office, California Highway Patrol, Giffin Rentals, Independent Living Resource Center and Partners in Community Renewal, Organic Soup Kitchen, Cottage Hospital, Community Wellness Team, Santa Barbara County Behavioral Wellness, Institute of Collective Trauma & Growth, Easy Lift,1st District Office of Supervisor Williams and Santa Barbara County.
www.sbbucketbrigade.org
You might also be interested in...