Montecito Association Annual Meeting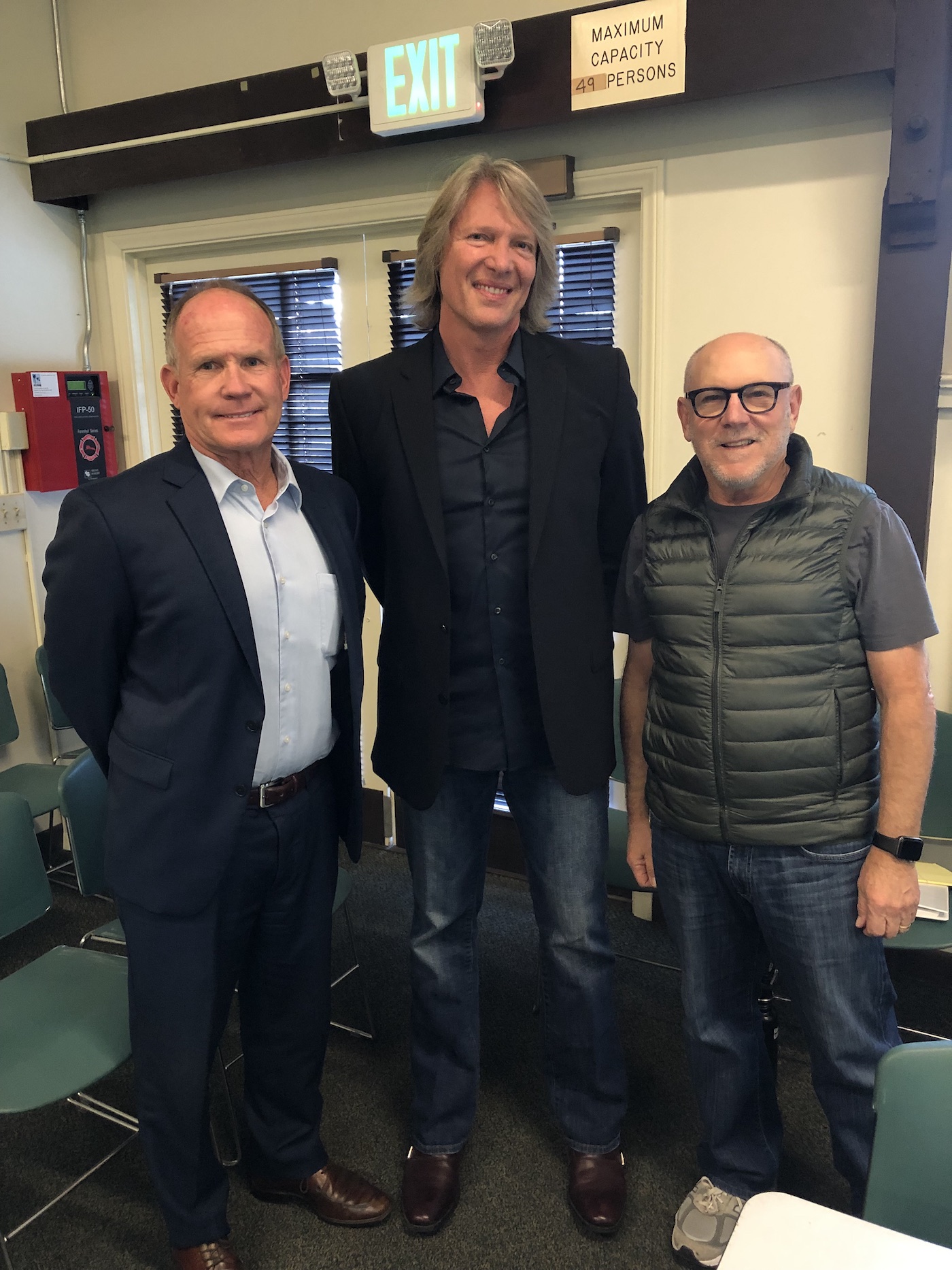 Tuesday, January 14, marked the Montecito Association's 72nd Annual Meeting which was followed by the monthly Board Meeting. The annual meeting marked the retirement of several board members, including Charlene Nagel, Sandy Stahl, and Cliff Ghersen, who will continue his service with the MA on the Transportation Committee.
The new year brought seven vacancies on the board, which included two incumbents who were up for re-election. Those incumbents, Sybil Rosen and Houghton Hyatt, were re-elected. Five new board members where elected: Doug Black, Andrea Newquist, Chad Chase, Judith Ishkanian, and Jeffrey Schlossberg. Officers include Megan Orloff as President, Peter van Duinwyk for First Vice President, Hyatt for Second Vice President, Cindy Feinberg for Secretary, and Kathy King for Treasurer. The board now boasts 17 full-time board members. "I'm thrilled we have a full board now. It gives us much more muscle and strength for the year ahead," said Orloff.
Executive Director Sharon Byrne outlined many notable "wins" for the Association and the community in 2019, including strong financial management of the MA, successful communications, new community partnerships, and increased membership and fundraising. The Association hosted several successful events, including Village Fourth and Beautification Day, and the Raising Our Light events to mark the anniversary of the 1/9 debris flow. The MA participated in Ghost Village Road for the first time, and hosted two open houses with the Montecito Library. The Land Use Committee and Traffic Committee continue to grow, discussing important issues in the community. The MA has published 15 articles in the Montecito Journal and Montecito Neighbors magazine.
During community reports, Montecito Fire Chief Kevin Taylor reported that the local watershed is performing well so far this storm season; we've seen about ten inches of rain so far this year this season. A decent storm is expected later this week, which Chief Taylor said will be a good test for the watershed. Also happening with MFPD: January marks the beginning of fire prevention work, and there are crews and chippers creating defensible space in the community.
Santa Barbara County Sheriff Lieutenant Butch Arnoldi reported that crime is down in Montecito, with 16 assaults and 35 burglaries reported in 2019, which is down significantly from 2018.
During public comment, Montecito resident Jeff Slaff spoke to the Board, informing them about a new map that he has put together outlining the walking paths throughout Montecito's flat areas. The paths include Ennisbrook Path, Peter Bakewell Paths, North Jameson Pedestrian Path, Cold Spring Path, Hale Park Path, and Hammonds Beach Access. Slaff is organizing monthly events to encourage residents to utilize the walking paths through town. For more information, email jeffslaff@gmail.com.
The MA Board arranged conference calls with Senator Hannah-Beth Jackson and Assembly member Monique Limon, who both spoke on significant work they are doing at the State level, including continued relationships with local government agencies. Both women reported they are committed to helping Montecito rebuild, and tackling such issues as road infrastructure, insurance, rebuilding, emergency notifications, ADUs in the high fire zone, homelessness, and much more. "You are not out of our minds. We will continue to work together to rebuild this magnificent community with continued relationships with government at every level," Senator Jackson said.
For more information about the Montecito Association, visit www.montecitoassociation.org.
You might also be interested in...