Cold Spring Trail Reopens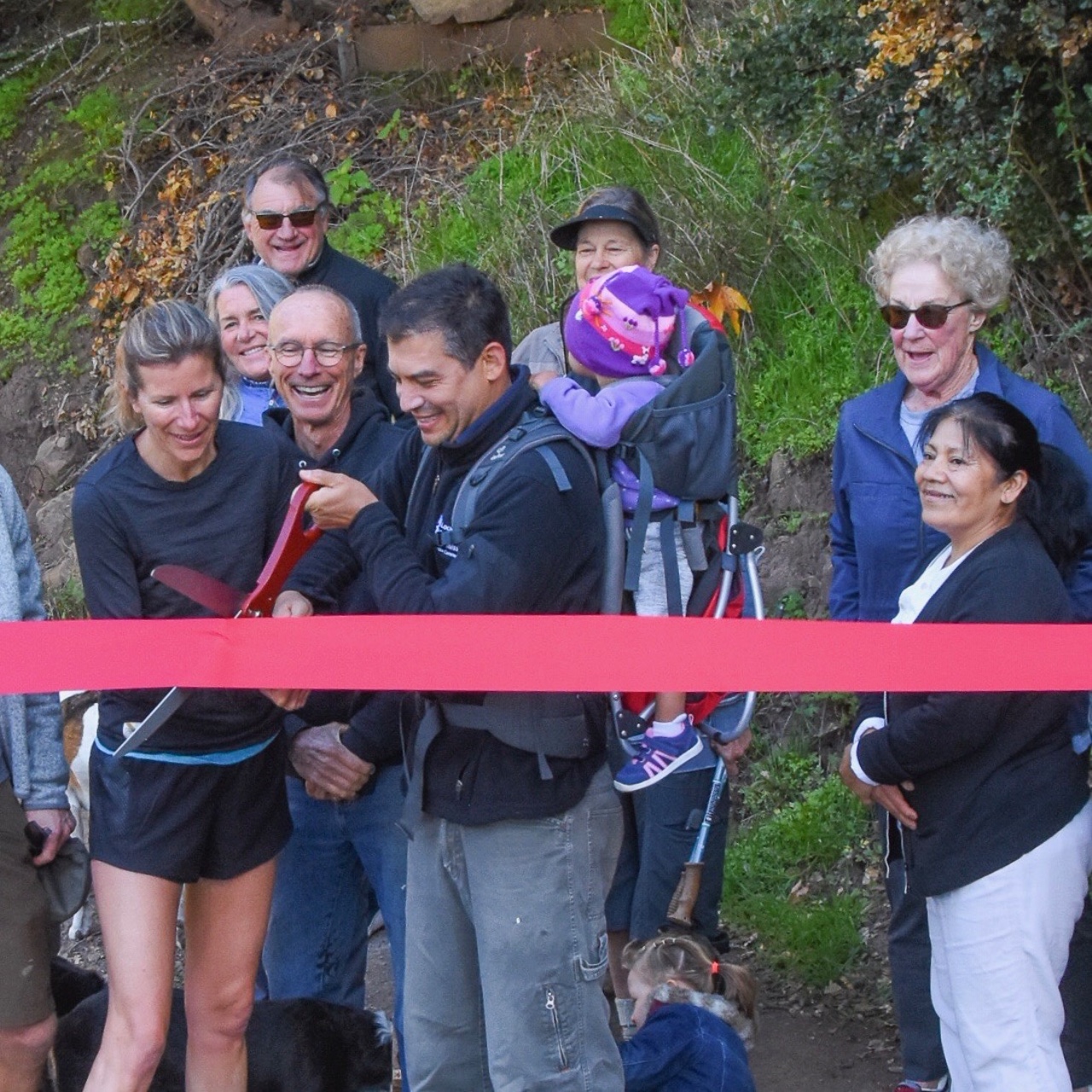 Last Sunday, January 12, Montecito's Cold Spring Trail was officially reopened following a two-year long closure after the 1/9 debris flow. First District Supervisor Das Williams hosted the ribbon cutting and celebration at the Cold Spring Trailhead on East Mountain Drive in Montecito. Other key people included Ashlee Mayfield, President of Montecito Trails Foundation, and Abe Powell, Co-founder and Executive Director of the Bucket Brigade.
"The Cold Spring Trail has involved many months of trail work, and restoring access to this important trail in our network has been a priority for the City, County, and Forest Service," said Mayfield. "It has been a great experience for MTF to be working with Los Padres Forest Association, Trailscape, Inc, Los Padres Forest Service, Santa Barbara City Park's Steve Biddle, Bucket Brigade's Abe Powell, Dave Everett, Sage Trail Alliance, The Dons, and countless individuals over the past two years."
East Mountain Drive is still closed at Cold Springs Creek while a new bridge is being designed and constructed. The trailheads are accessible to pedestrians. Parking is available on the east and west side of the creek.
"As we continue to mourn the devastation of the 1/9 debris flow, especially the week of the two-year anniversary, it's also important to celebrate the accomplishments we've made in recovery," said Supervisor Williams.
For more information, visit www.montecitotrailsfoundation.info.
You might also be interested in...