Casa Docent Christmas Celebration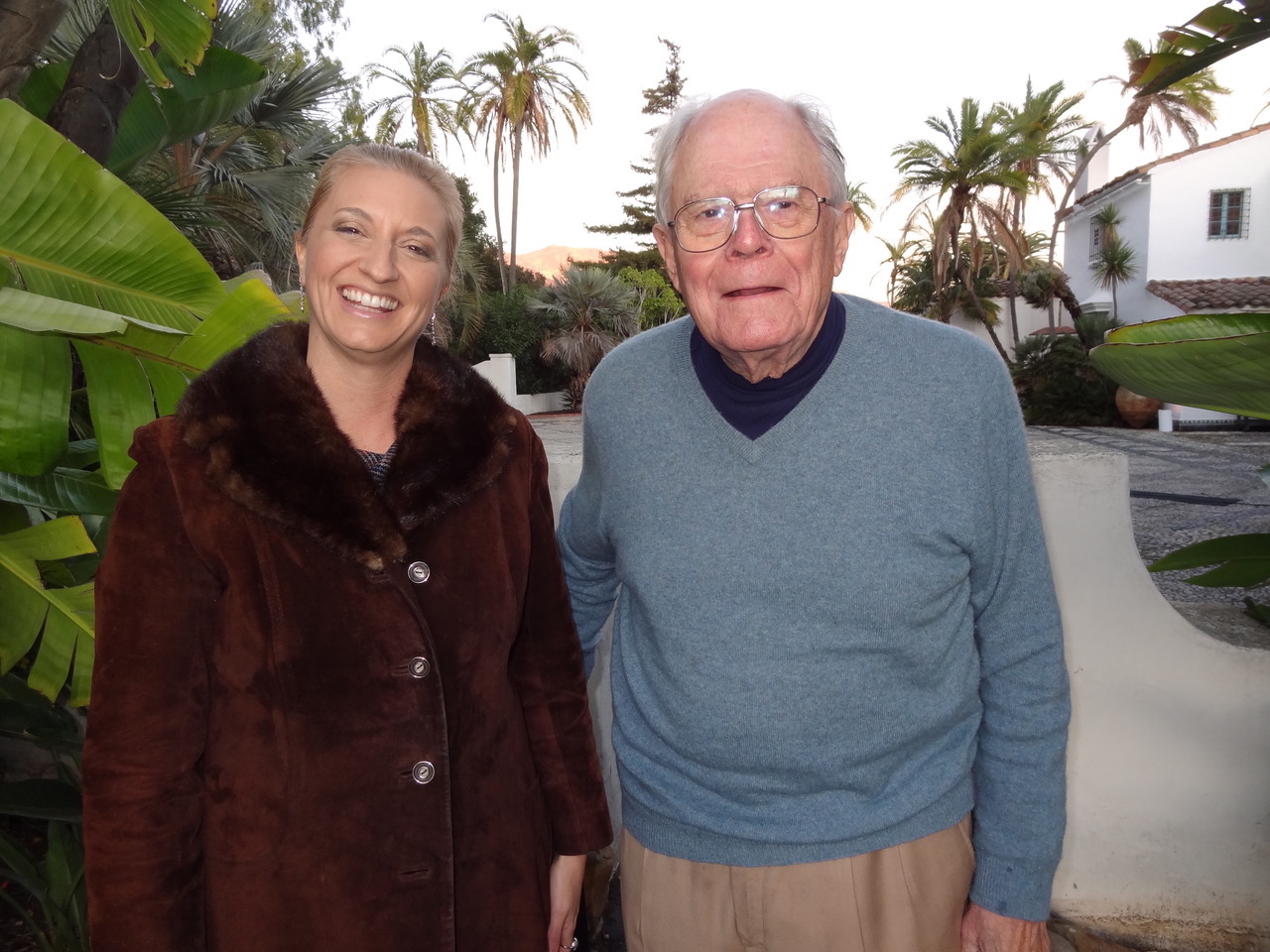 Casa del Herrero (House of the Blacksmith) is a National Historic Landmark in Montecito near upper village. George and Carrie Steedman came to Santa Barbara in the early '20s from St. Louis with George's brother. His brother was diabetic and needed insulin. The only place in the whole United States to get it at that time was Santa Barbara from Dr. Sansum. They rented a house across from Mount Carmel church and fell in love with the area. Going down the street they bought eleven acres and built a house designed by architect George Washington Smith that is still preserved.
I was talking with grandson Albert Hinckley and he feels, "It is one of the most important houses in the United States." The home and gardens are open to the public for docent led tours at Christmas time and on Wednesday and Saturdays at 10 am and 2 pm. Call 805.565.5653 for reservations.
The cadre of docents are organized by Nicole LaViola under the direction of executive director Jessica Tade. I've been part of this special group of tour guides for almost 20 years and still love what we do. The staff gives us a delicious buffet party a few days after the fundraising Christmas gala. Some of those attending were Susanne McEwen, Bruce Emmens, Jane Defnet, Pat Saley, Liz Rosedale, Sally Green, Hal Altman, Pat Sheppard, and Duke McPherson.
Jessica read a poem she had written saying thank you to all the volunteers who make the Casa come alive.
This year had an extra sparkle with the publication of a book, The Steedman Silver, by Robert Sweeney and photos by Matt Walla. George Steedman was not only a businessman but a silversmith having created about one hundred items in 13 years. It is now on display for visitors to see. You'll all come!
You might also be interested in...