Community Leaders Lunch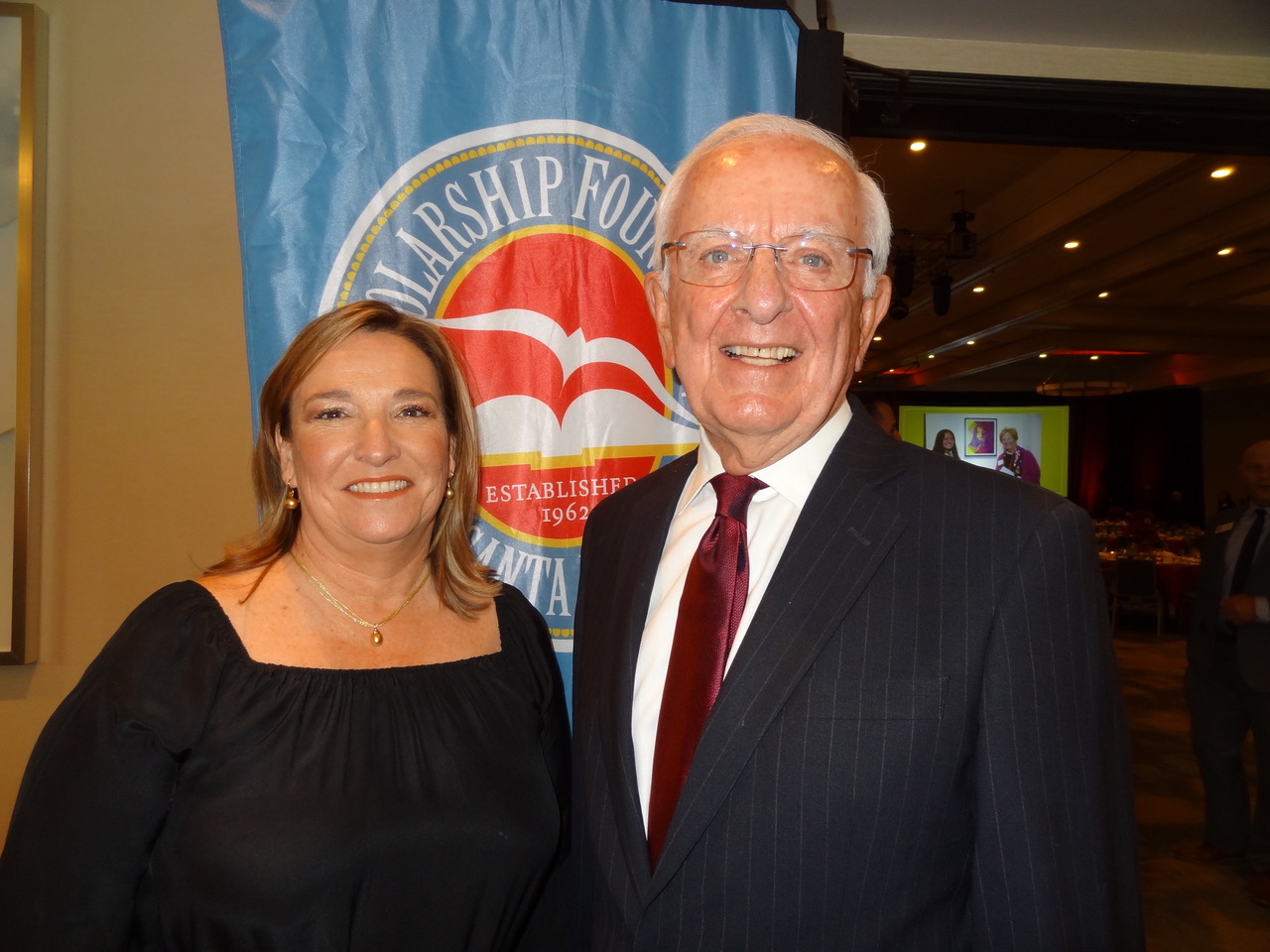 The Board of Directors of the Scholarship Foundation of Santa Barbara (SFSB) invited community leaders to its 2019 luncheon at the Hilton Santa Barbara Beachfront Resort. Board chair Christie Glanville welcomed the room full of movers and shakers. She told us, "Thirty-five years ago I was a recipient of a scholarship. SFSB began 57 years ago and has touched 50,000 students and given away $123 million. We also have four counselors who assisted 25,000 kids last year in how to apply to colleges and for loans and scholarships."
Our first speaker was student Jessica Zamora. She told us how she and her parents left Mexico when she was six years old. She knew they didn't have money for toys much less college. She went to a college fair and set up an appointment. "In ten minutes, the counselor had solved my problems." Jessica is a first generation senior at Cal State Channel Islands.
Next, president & CEO of the Mosher Foundation Ed Birch told us about his life. It began in middle America where mom said, "Eat everything on your plate. Remember the starving ones in China." We always said, "Name one." Ed told us he had held many jobs and was master of none. Not true. He did say, "My favorite job was when I was Vice President of the Olympics in Los Angeles."
Ed confessed to meeting his wife when they were ten years old, she playing a violin and he drums. That was 72 years ago. He loves his job at the Mosher Foundation and says, "Nothing is more rewarding than turning a dream into reality."
SFSB President & CEO Victoria Juarez is into her second year. She gave kudos to her four counselors. Last year student aid ran $44 million but they still had to turn away 900 students. Natalie R. said this, "Your organization has greatly aided my family in their efforts to create a new generation of educated, functioning members of society. I am eternally grateful for being chosen to accept this award."
If you'd like to help call 805.687.6065 or check out www.sbscholarship.org. SFSB's mission statement is "We inspire, encourage and support Santa Barbara County students to and through college, graduate, and vocational school by providing information, advising and scholarships."
You might also be interested in...