Thrive Fashion Show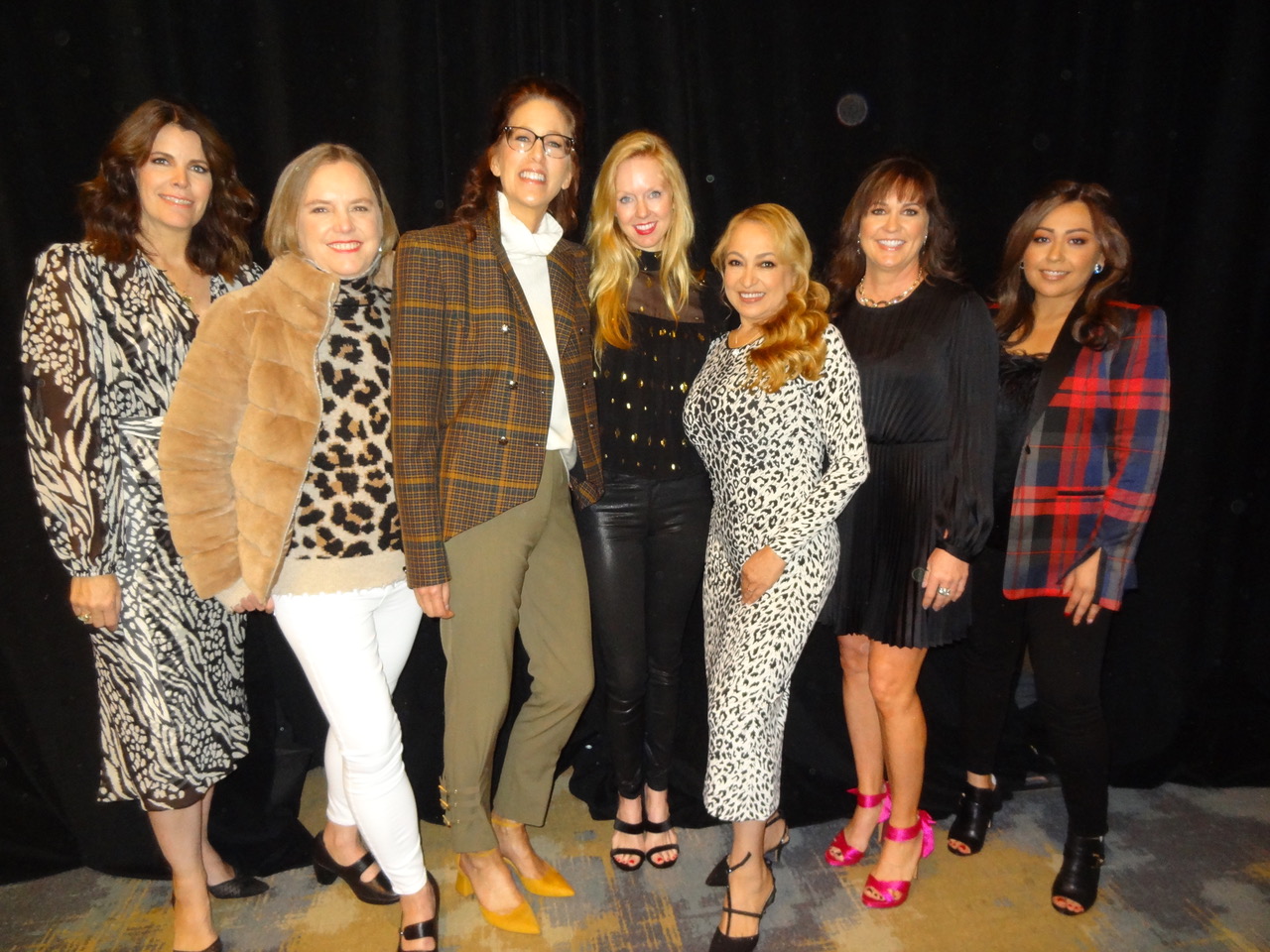 Ladies still do lunch and love a fashion show! We know because the Hilton Santa Barbara Beachfront Resort changed their ballroom into a luncheon with runway and lights to showcase six models. They were all breast cancer survivors who had gone to the Breast Cancer Resource Center (BCRC) for support.
Prior to the show in the lobby there was a Winter Market to tempt your fashionista yearnings. Besides clothes and jewels there was olive oil and wine to taste along with lifestyle and wellness merchants and cosmetics. RevitaLash Cosmetics was the premier sponsor.
Welcoming the audience and models were BCRC Board President Rose Hodge and Executive Director Silvana Kelly. Rose told how BCRC works with the soup kitchen to get food to those clients in need. Silvana thanked the Chumash Foundation and Casino for their check for $12,234.
The fashion show had all the models on video sharing their inspiring thrive stories. Katie and Kevin Frank of K. Frank in Montecito brought their relevant fashion collections from around the world. They merged established designers and new ones to achieve a perfect modern aesthetic. It was fun to see all the plaid that is so prevalent this year on the runway. The models strutting their stuff were Carrie Chase, Aimee Dutch, Katrina Kajun, Sharon Donohoe, Melissa Garcia Bustos, and Marcela Rojas.
The funds from this event help BCRC continue to provide free educational resources and unique support services for women dealing with breast cancer. They receive no government funds. It all comes from individual donors, businesses and private foundations. Since 1997 BCRC has acted as a clearinghouse of information, personal support through peer-counseling and referral service conduit for women diagnosed with breast cancer. There is a free lending library, practical programs like reflexology and reiki and more.
BCRC likes to say, "Empowering a sisterhood, healing by fostering hope, encourage to cope and survive to thrive." They are located at 55 Hitchcock Way, Suite 101, Santa Barbara or call 805.569.9653.
You might also be interested in...