The Museum Collection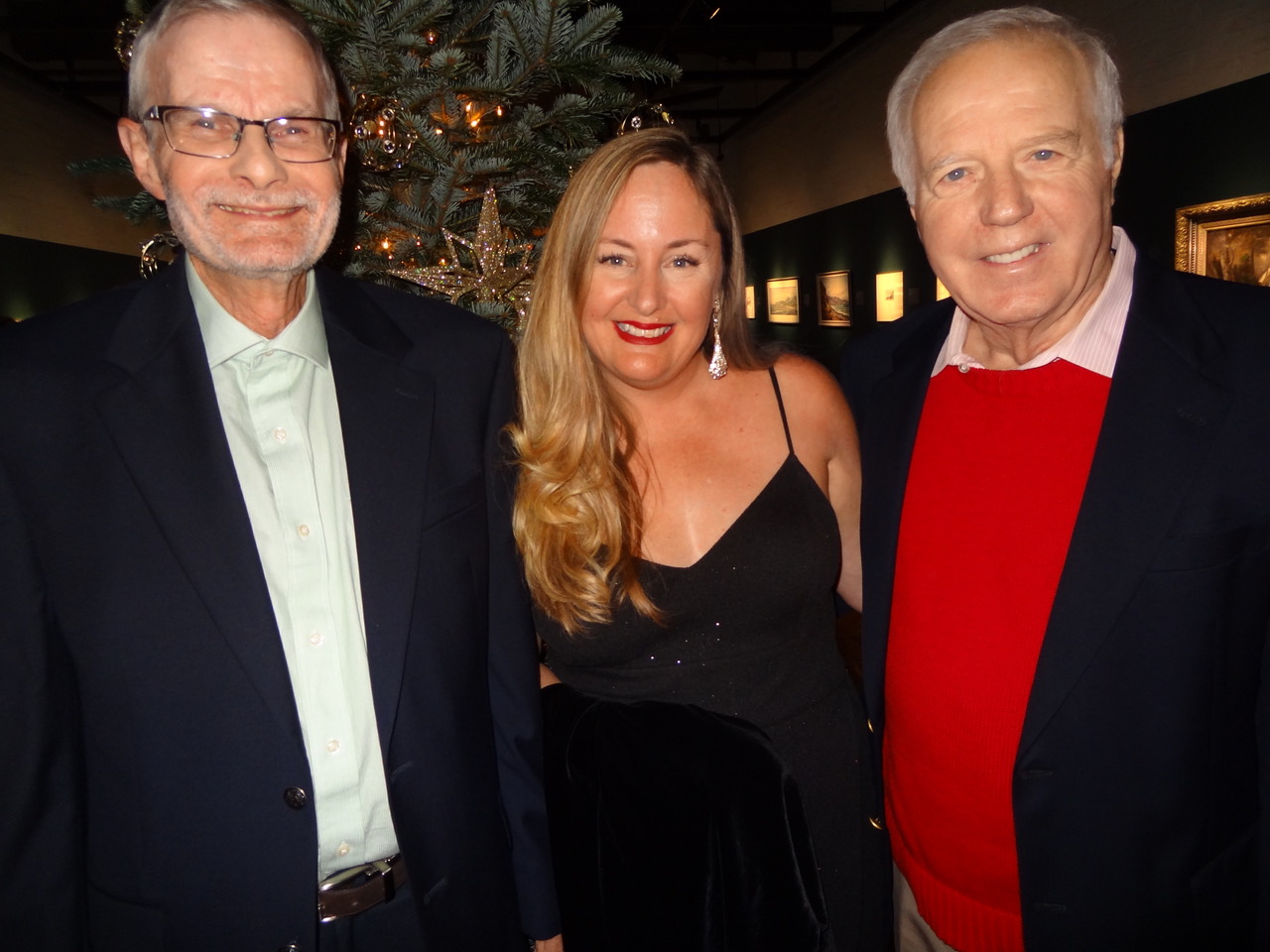 The Santa Barbara Historical Museum (SBHM) invited members to celebrate the season and see the opening of their latest exhibition, the Henry Chapman Ford (1828-1894) collection. Holiday cocktails and canapés set the festive tone along with lighting and white fabric "walls."
Deputy director Dacia Harwood said that many thanks go to sponsors Sharon and David Bradford, Hutton Parker Foundation, and John C. Woodward.
Henry Chapman Ford was the first artist of stature to settle here. That was the beginning in 1875 of Santa Barbara as a significant art colony. As the program explained, "Celebrated for his landscapes and renderings of the California missions, his artistic legacy is a testament to the beauty of our state's natural and historical landscape." His nature paintings are exquisite.
During the Civil War, Ford was a soldier assigned to prepare illustrations of interest to the military. After the war he moved to Chicago where his studio was destroyed in the Great Fire in 1871. After moving here Ford traveled by horse and buggy to each of the 21 Spanish missions where he created an historically important portfolio of watercolors, oils and etchings. This was partly responsible for the revival of interest in the state's Spanish heritage. In 1883 he published his Etchings of the Franciscan Missions of California and exhibited his works in the Chicago World's Fair. Ford lived out his days in Santa Barbara.
Some of those attending the show were Laurie and Thad MacMillan, Richard and Amanda Payatt, Marc Appleton, Kathi Brewster, Hilary Burkemper, the Burtness brothers George, Bill and Bob, M Aimee Dutch and Melissa Garcia, Missy DeYoung, Larry Disharoon, Greg Gorga, and Susan Gulbranson.
If you've never visited our Historical Museum, try it. There are many facets from the Gledhill Library with its collection of 80,000 documents, shopping in the museum store, or volunteering to give your time at special events or as docents. It's located at 136 East De la Guerra Street or call 805.966.1601.
You might also be interested in...