MUS Hosts Successful "Grandfriends" Day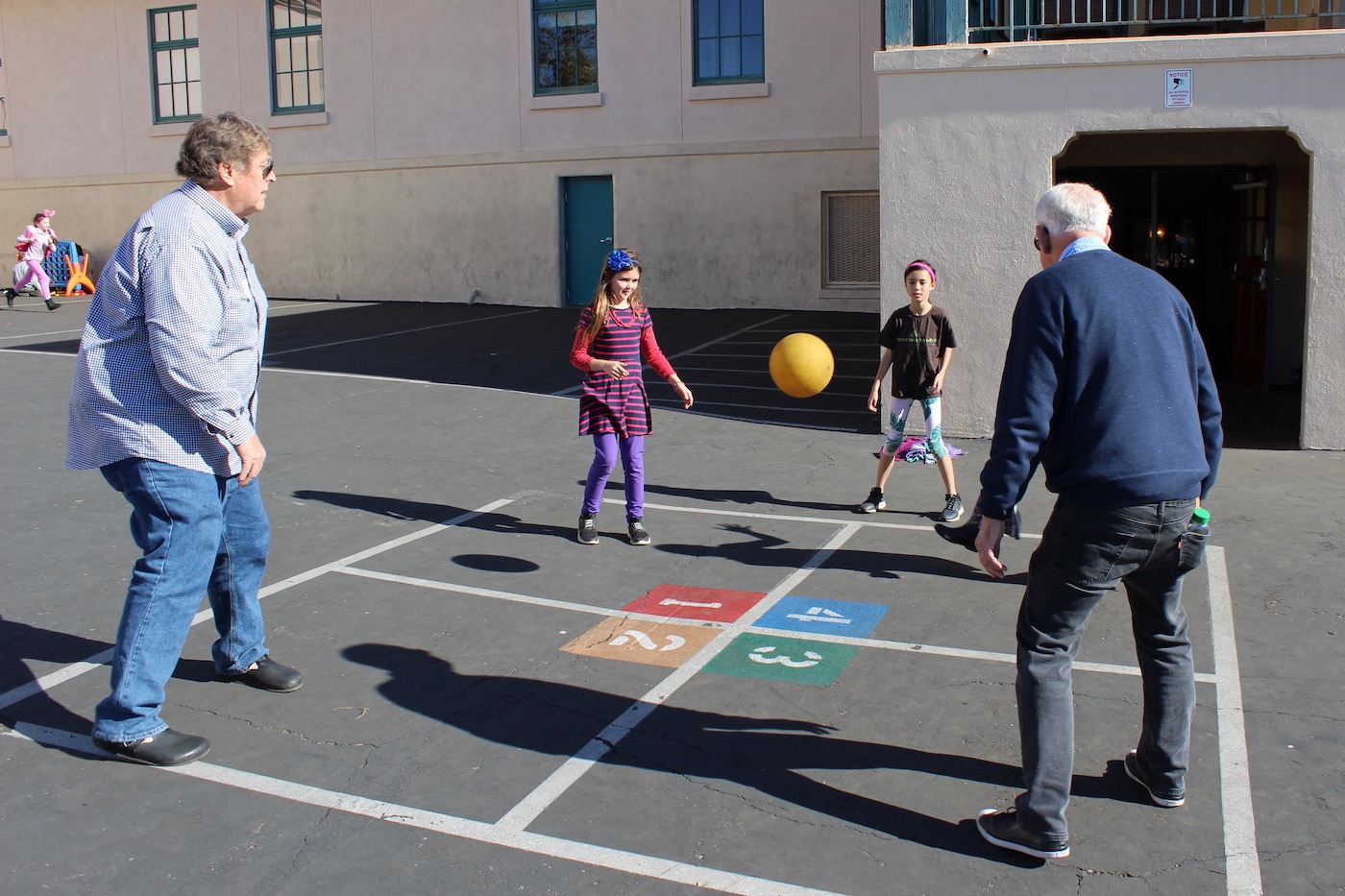 Last week Montecito Union School, in conjunction with the MUS Foundation, hosted its first ever "Grandfriends" Day, an opportunity for MUS students to show off their school to their grandparents or other friends or family members. "We wanted the event to be completely inclusive, so we did not limit it to only grandparents, as many of our students have grandparents who live far away or have passed away," said MUS Superintendent Dr. Anthony Ranii.
Organized by MUS parent Cathy Bunnin, the event welcomed over 100 people to the campus, which included grandparents, neighbors, family friends, aunts and uncles, and others. Bunnin and her son, Max Bunnin, both spoke at the event, as well as Dr. Ranii and MUS principal Dr. Nick Bruski, who spoke about the mission and vision of Montecito Union School. Attendees then went on to tour the campus, before spending time in the classroom with their students and then joining for lunch and recess. "It was special because all the kids were able to interact with the guests, even if they didn't have someone there specifically for them. I always think there is something magical about intergenerational events; kids have something to gain from their elders, and elders have something to gain by being around children," Dr. Ranii said.
"The day well surpassed our expectations, and we intend on making it an annual event," Dr. Ranii said.
You might also be interested in...