Montecito Community Foundation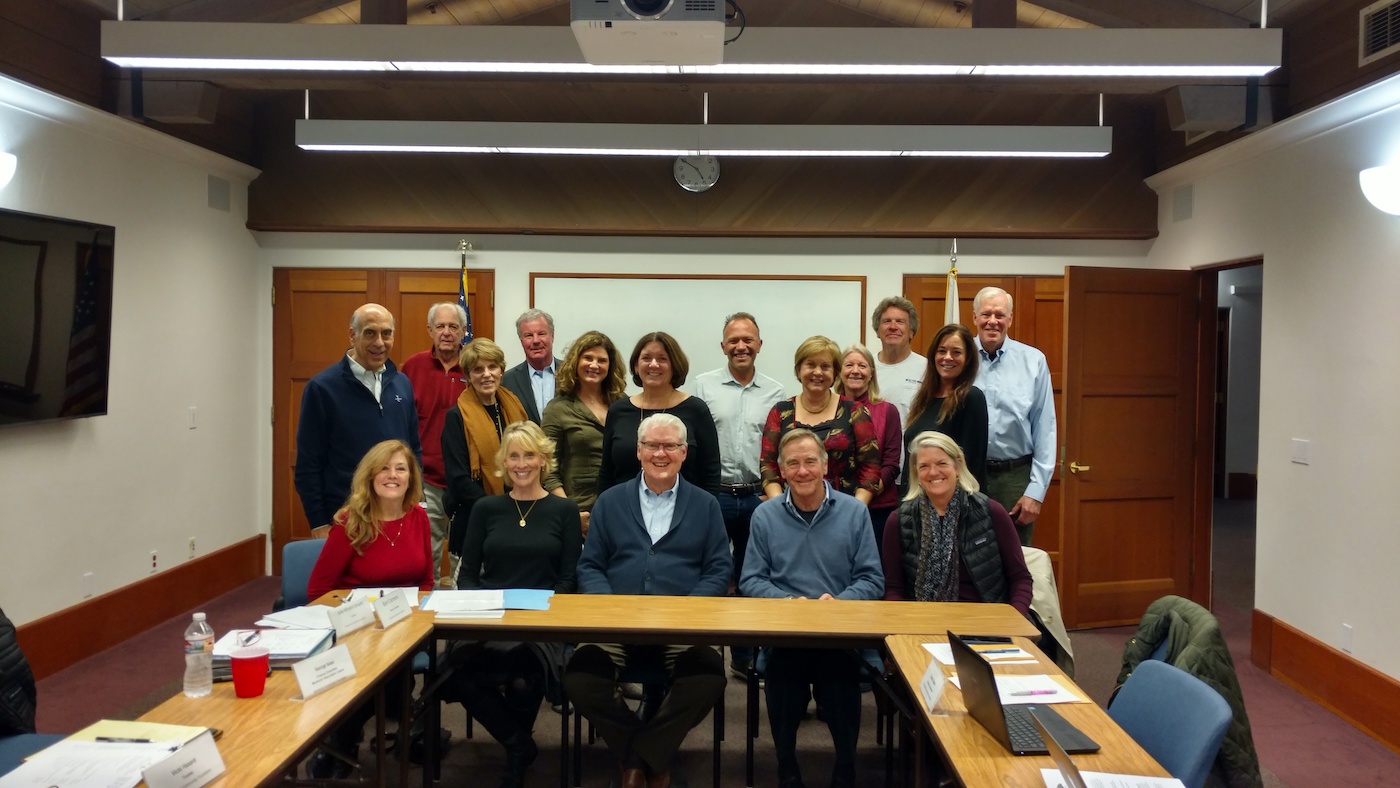 The Montecito Community Foundation board of trustees met earlier this month to wrap up another successful year of donating funds to beautification projects throughout Montecito. The Foundation, which was formed in 1966, continues to be run by local citizens who oversee the granting of funds for projects that preserve and improve Montecito.
In 2019 MCF was vital in continuing to maintain Montecito's unique street signs, 36 of which were damaged or destroyed on January 9, 2018; those were replaced in early 2018. MCF has overseen the street signs since 1975; Doug Ford, founder of DD Ford and Foundation trustee, has taken on the project and continues to repair the signs when they need attention due to termites, theft, wood rot, or car accidents. MCF also continues to beautify the bus stops in Montecito with new benches and trash cans.
Next year, MCF has committed to helping fund two significant projects: the proposed walking path on Olive Mill Lane from North Jameson to Casa Dorinda, which is being overseen by the Bucket Brigade, and "the triangle" in front of Casa Dorinda, which will be beautified and maintained by MCF. "We're finally moving forward on that in 2020, and it's really exciting since it's such a prominent area," said MCF Trustee Mindy Denson. The property is co-owned by Casa Dorinda, the County of Santa Barbara, and a private party, who have all agreed to its beautification.
The Foundation board historically meets every quarter, but with these upcoming projects they will begin meeting every other month. "We want people to know that we are here working hard to keep the community safe and beautiful," Denson said.
Montecito Community Foundation is always seeking sponsorship and donation dollars. The organization is a 501(C)(3) non-profit. To learn more, visit www.montecitofoundation.org.
You might also be interested in...