The Steedman Silver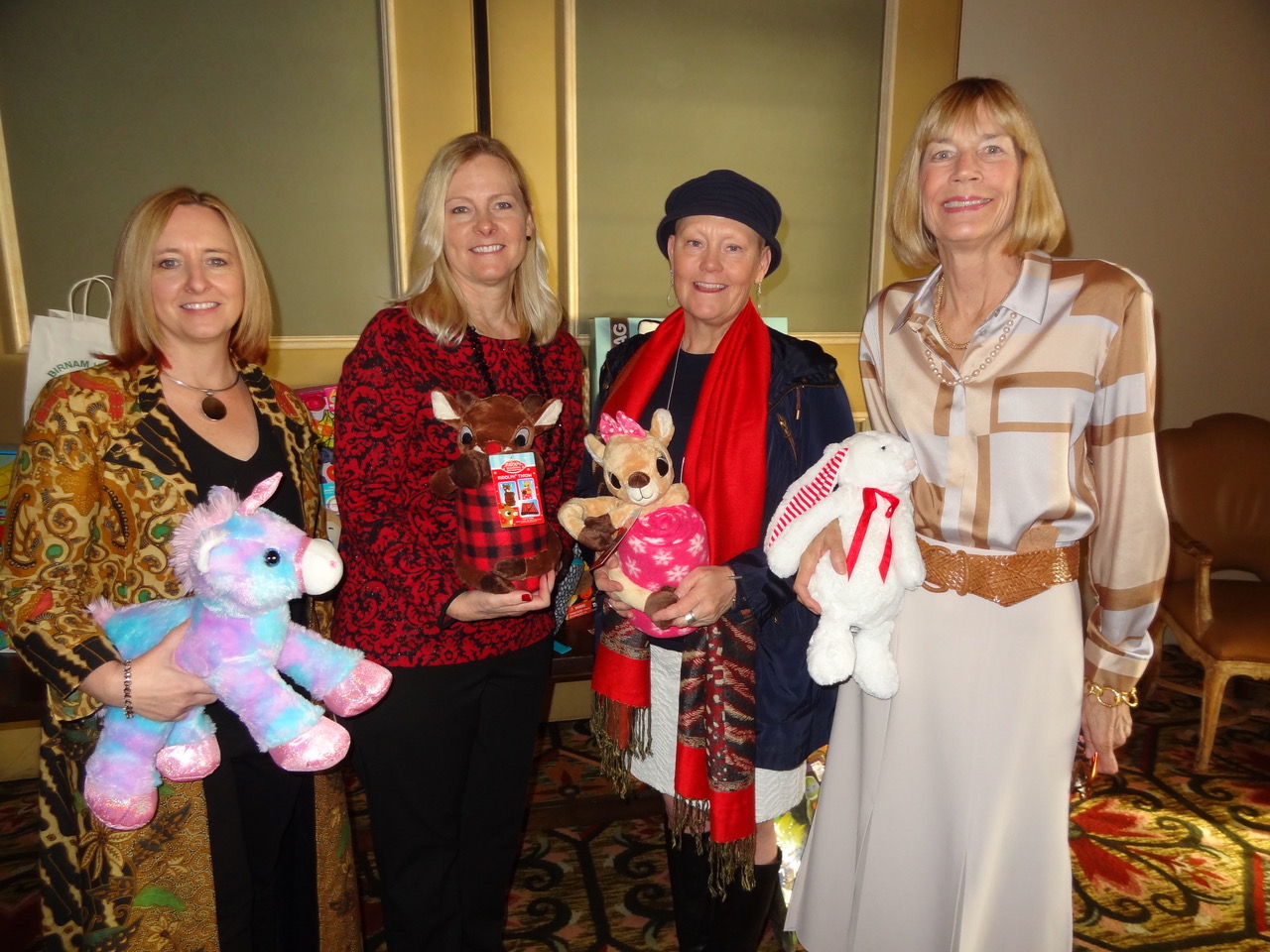 The "Christmas at the Casa" gala this year was all about silver. Silver cloths on all the tables with greens sprayed silver and lighted cabinets on display filled with pieces of silver George Steedman had made in the '30s and '40s. He's known to have made about one hundred pieces between 1927 and 1940, when he passed away.
George was a man of many talents, both right brained and left brained being a successful businessman from St. Louis and a successful artist as well. He and his wife Carrie came to Montecito in the early '20s and bought the 11 acres on East Valley Road. They proceeded to build an historic estate, Casa del Herrero, with the help of architect George Washington Smith, an undisputed master of the Spanish Colonial Revival style. It is one of four national historic landmarks in Santa Barbara (the Courthouse, the Mission, and an adobe).
Regarding his silver work George is known to have said, "I feel it is a permanent thing, which will live long after I am gone," and so it is. This is all commemorated in a new book that was just published by architect Marc Appleton's Tailwater Press LLC chronicling all Steedman's silver work with photographs and text. Robert Sweeney is the author who wrote the other definitive book, Casa del Herrero, The Romance of Spanish Colonial, published in 2009. The photographer is the same as well: Matt Walla.
The Christmas party was a celebration of preservation and the house was packed, in spite of the rain. The Casa del Herrero may be a museum, but it feels like a home. That's because all the furnishings were left by the heirs for our historical pleasure. And there were three of them at the gala – George Bass (grandson who saved the Casa), grandson architect Albert Hinckley, and great granddaughter Pharibe Wise.
The magical soirée was spearheaded by co-chairs Fran Morrow and Karen Jones Clark. Helper "elves" were Heather Biles, Chris Blau, Emily Jones, Jennifer Kelly, Travis Kranz, Mari McAlister, Janet McCann, Elizabeth Storm McGovern, Meghan Stoll, and Carolyn Williams. Henry Nevins was the evening's honoree for years of thoughtful leadership and stewardship to the Casa. Jessica Tade is the executive director.
The Casa is open for tours. You can call 805.565.5653 for times and reservations for a docent led tour of the Casa and the gardens.
You might also be interested in...