Lobero Tea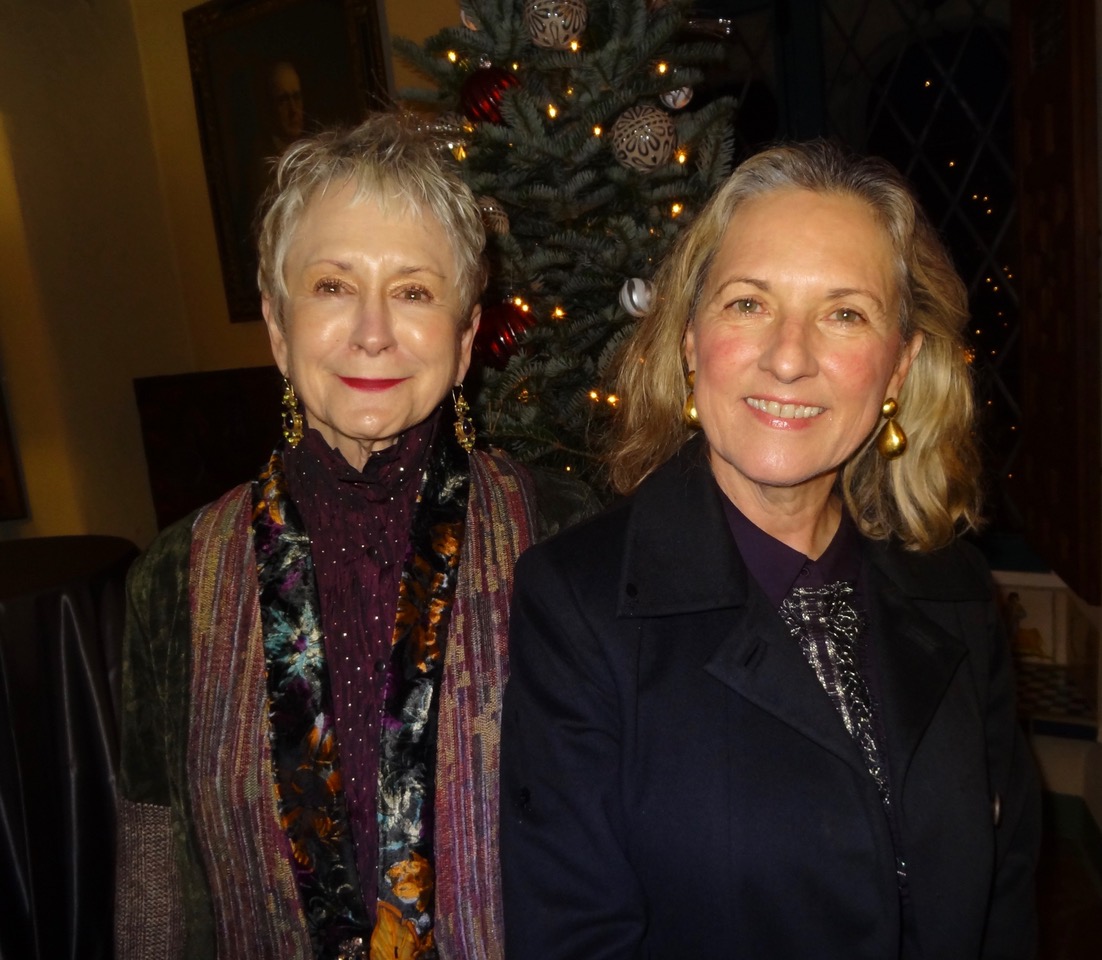 The Lobero Theatre is a much used venue, being booked 250 or more days a year. Among artists it's beloved for the acoustics and is also a California Historic Landmark. Its humble beginning was as an opera house converted from an adobe school building by Jose Lobero in 1873.
By the 1920s, being a bit dilapidated the architects George Washington Smith and Lutah Maria Riggs took on the job of remaking the building as a Spanish Colonial Revival style for the drama branch of the Community Arts Association. It opened in August 1924. That coincided with the creation of Old Spanish Days, still our biggest celebration.
In 1972 another group came along – the ladies Auxiliary – whose goal it was to aid the theatre financially. This they have done ever since to the tune of over one million dollars. They have financed the remodeling of the lady's bathroom (yeah), bought a grand piano, added to the patio, and covered it with a tent, among many other improvements.
Over the holidays they hold an annual tea, this year at the Santa Barbara Biltmore. The hotel looks even more stunning than usual with its Dr. Suess themed decorations. The Auxiliary had all guests bring an unwrapped toy which is then given to CALM. Lots of happy kids' faces.
Auxiliary President Mindy Denson was happy to announce and welcome ten new members. Pianist Fredrik Rosvall kept the Christmas music coming. The Biltmore wait staff kept pouring tea or sparkling wine and refilled the luscious platters of savory finger sandwiches and sweet desserts. Event Co-chairs Leslie Haight and Annie Williams helped us open the holiday season and we all felt lucky to be there in such a beautiful place. Merry Christmas!
You might also be interested in...