Hathaway Tree Decorating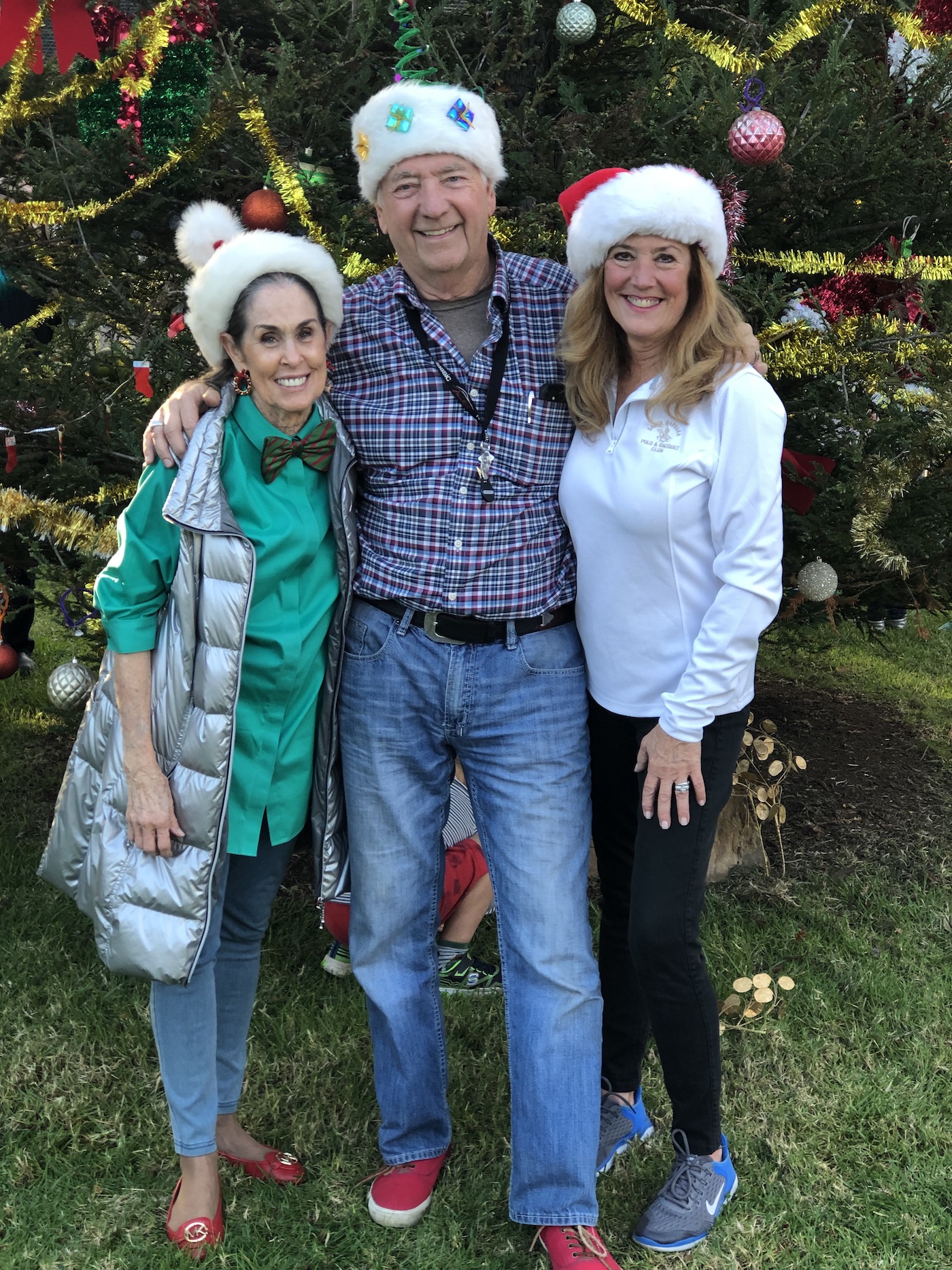 Last Wednesday, December 11, Montecito Association's Beautification Committee along with Montecito firefighters and kids from Montecito Union School, upheld an over 50-year tradition of decorating the community tree.
As mentioned in the Letters to the Editor section of last week's edition, the festive holiday tradition was born in the early 1960s thanks to then Montecito Fire Chief Don Hathaway and his family. Each December Don and his family would rise in the middle of the night to conduct a super-secret mission: to decorate the Monterey Pine tree at the corner of North Jameson and Highway 101, which at the time was only about seven feet tall. As the tree grew, so did the "elves" who decorated it: friends and neighbors were let in on the secret and invited to join; eventually Montecito firefighters got involved, bringing ladders to help decorate the top of the tree. In the '90s, Don enlisted Dana Newquist to carry on the tradition, eventually enlisting the help of Mindy Denson and the Montecito Association Beautification Committee. Members of the community were also invited to take part, and a large collection of miscellaneous holiday decorations were used year after year.
In 2011, the tree became distressed and had to be removed; Don Hathaway passed away that same year, in July. With the help of some generous donors, Newquist organized the purchase and installation of a new, 18-foot Blue Aptos Redwood tree, which was planted near the tennis courts at Manning Park on December 15, 2012. Beneath the tree is a plaque honoring the Hathaway Family.
Since the relocation of the tree, the decorating has taken place during the day, and many firefighters, including Fire Chief Kevin Taylor, members of the Beautification Committee, and school kids decorate the tree every year to mark the holiday season.
You might also be interested in...