Toys for Tots at Richie's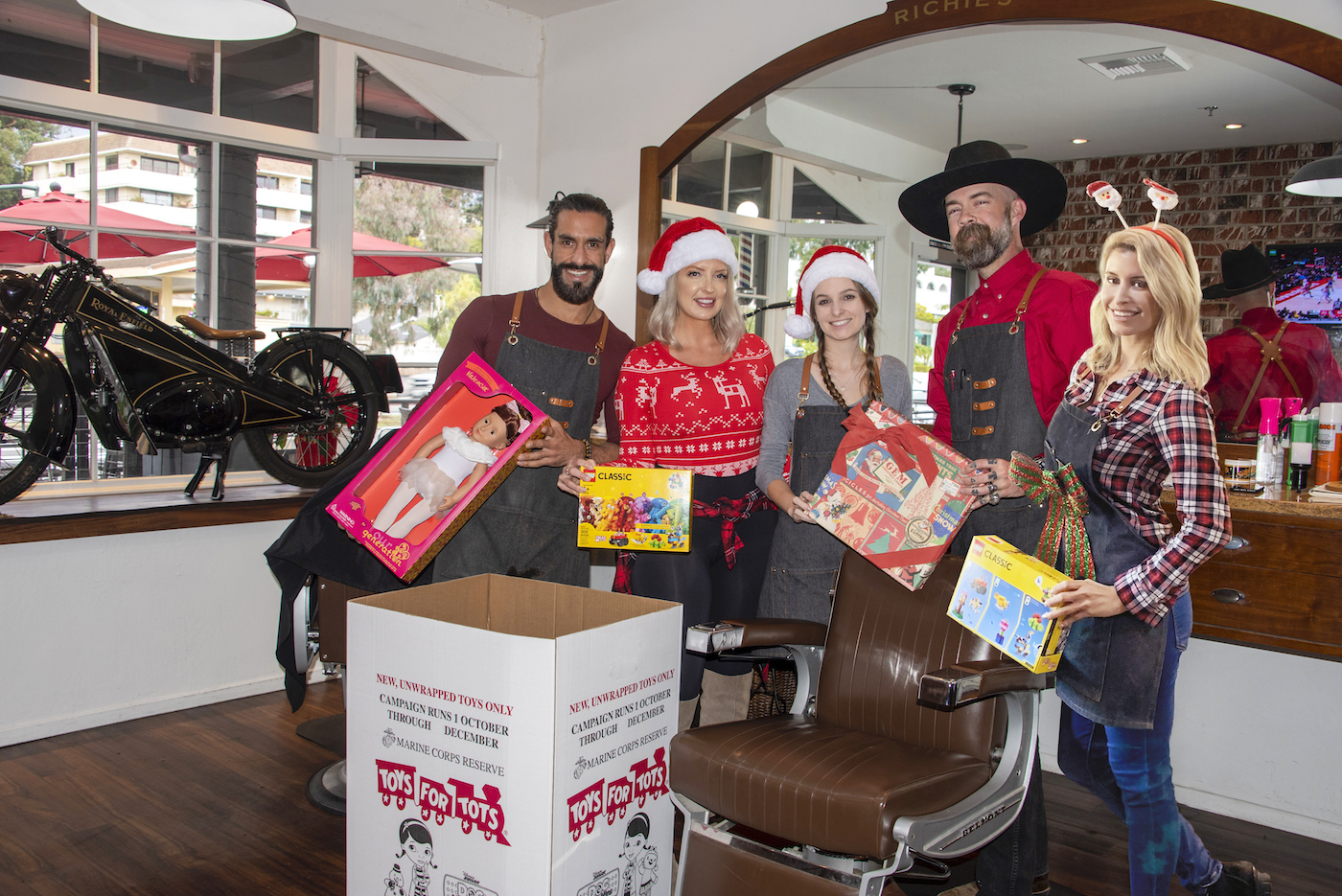 Join Richie Ramirez and his team in donating a toy of your choice for a child from toddler to teen. Just drop off the unwrapped toy at his barber shop on Coast Village Road during regular business hours starting now through Tuesday, December 17.
Richie shared a few details about the toy drive in an interview:
Q. This is your eighth year doing the toy drive?
A. This is our eighth year being involved in Toys For Tots, which now a lot of our clients ask where the boxes are before they even arrive! Like past years, for every toy you bring in, your name goes in a drawing to win a Richie's Barber Shop hot-towel shave and haircut.
What kids are going to get the toys?
Every child is qualified to get a toy, and documented to reduce duplication. All toy donations are brought to the Unity Shoppe, where, mothers shop with their children for the gifts they know their children would like, so they can be the heroes in their household. The moms and kids pick their own toys! The shopping dates are Monday December 9 till Christmas Eve.
Some of the toys will be donated to other children non-profits such as the local Boys & Girls Clubs and Children of America. Year-round, hospitals and groups may request special toys for sick children or their facilities, free of charge. By working together, we help more families and agencies with the things they need.
What kinds of toys do you need and what is the price maximum per toy?
There is not a price maximum and the most needed gifts are for infants and teenagers.
How do you measure the success of the drive?
We measure our success of the toy drive by how many boxes we fill! An average of three boxes a year. Our clients are very generous, and who really keeps.the toy drive going and successful. All thanks to them!
411: Richie's Barber Shop, 1187 Coast Village Road
Drop off times: Monday through Saturday 9am-6pm or call (805) 845-9701
You might also be interested in...