Pickle Tree Festivities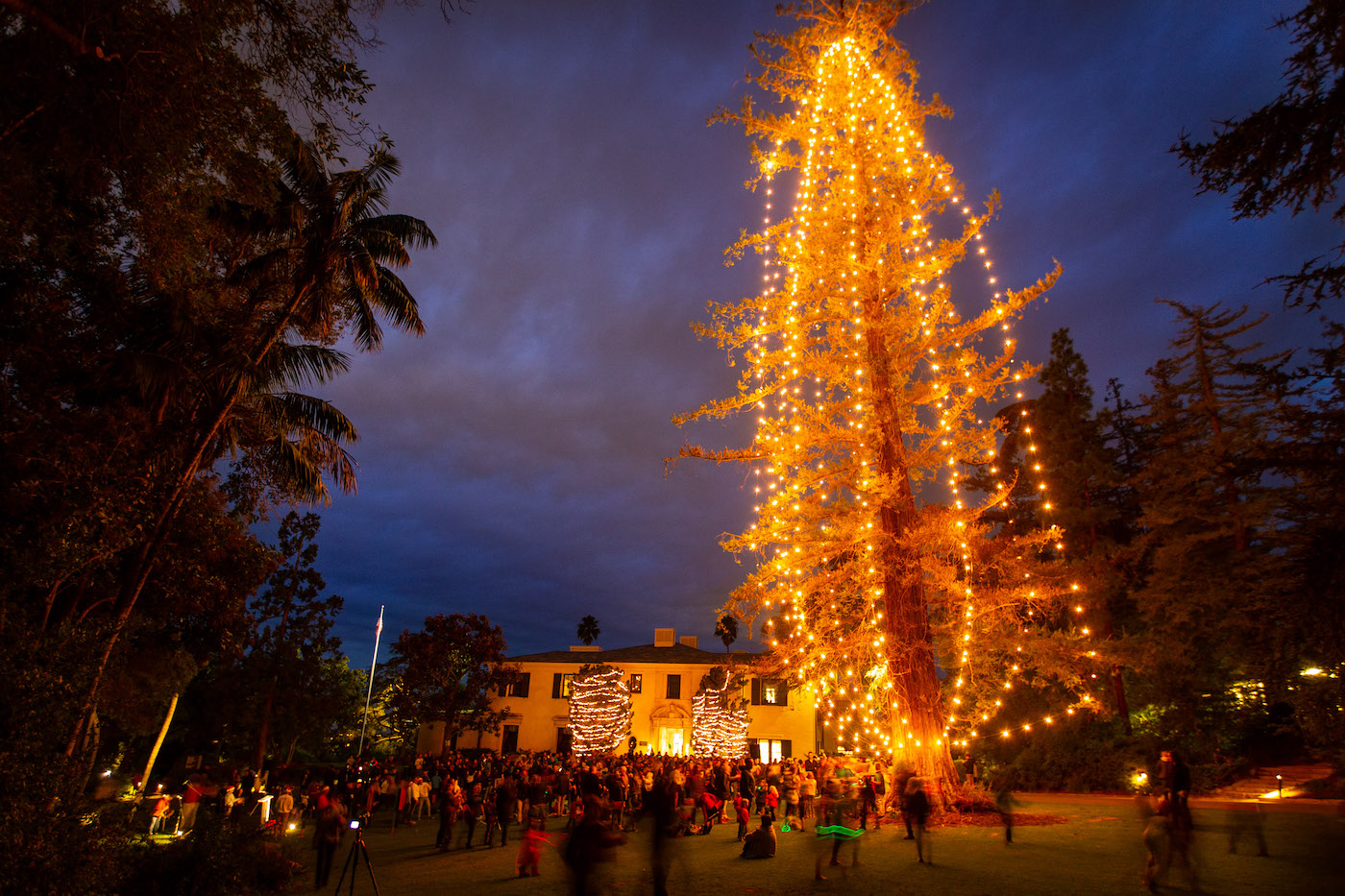 Hundreds of alumni and community members attended the 18th annual Westmont Pickle Tree Lighting on December 3 at Kerrwood Lawn. Santa Claus posed for pictures inside Kerrwood Hall as the Cold Spring School Choir and the Ahh-Men, Westmont's talented a cappella group, kicked off the event singing Christmas carols. Students donned festive attire while enjoying hot apple cider and cookies.
The Westmont Activities Council selected Graeme Petterson, manager of transportation, to throw down the massive switch that lit the redwood tree that many say resembles the shape of a pickle.
You might also be interested in...