On A Mission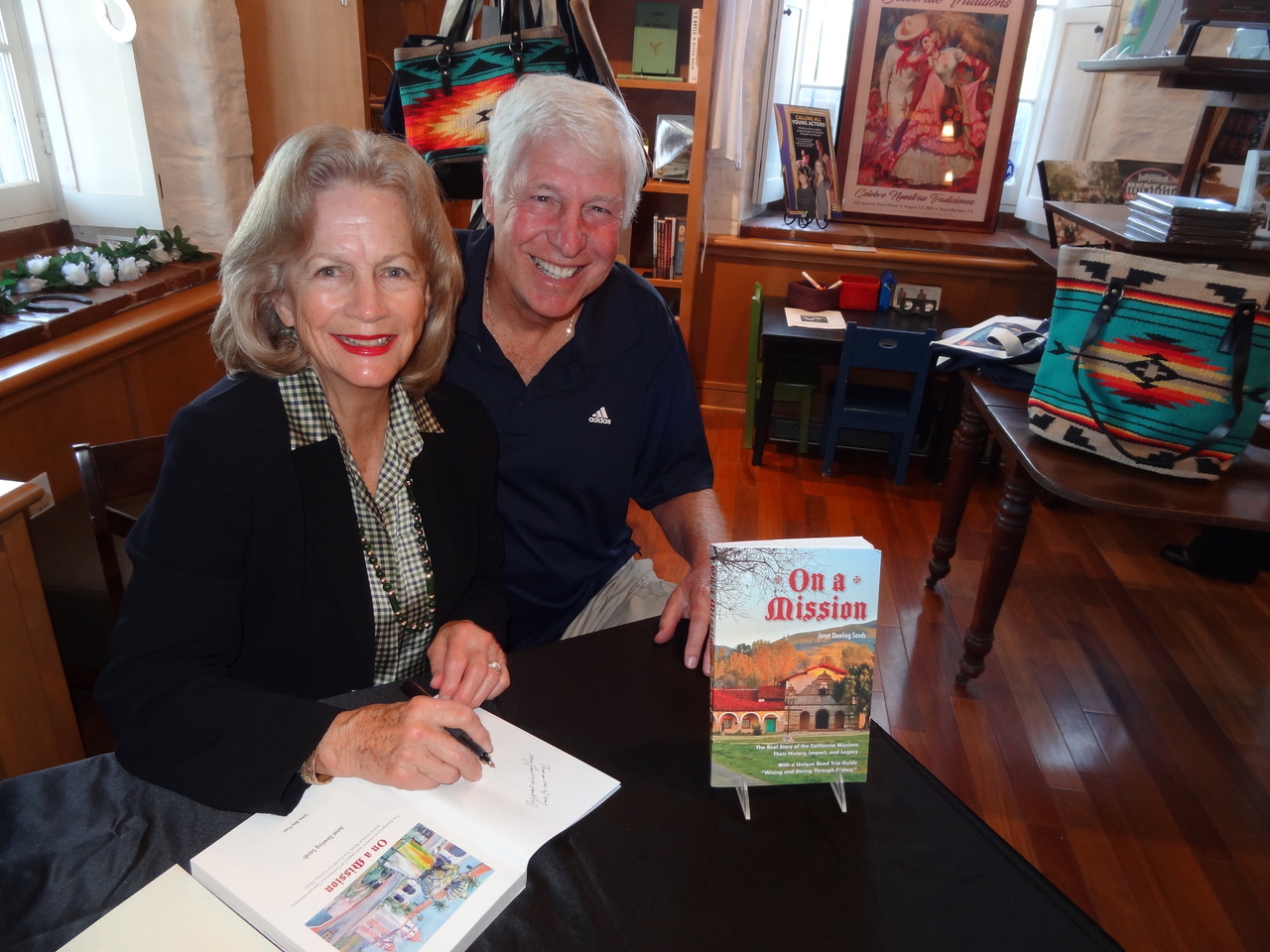 Author Janet Dowling Sands discussed her new book On a Mission at the Santa Barbara Historical Museum. She and her husband made a decision a few years ago to head out with an Airstream camper on a road trip to visit all 21 missions. Janet made sure we knew that history is more fun with wine. I'll drink to that.
The first thing to learn was that the mission era only lasted for 64 years from 1769 to 1833. The missions tell an extremely interesting story. The book tells of the native cultures encountered by the first Europeans who explored California's dangerous coast. It describes the beginning of globalization that led to the missions' founding which was Spain's final colonial endeavor. The Californio culture of rancheros and vaqueros flourished after Mexican independence. The book tells how the missions were built and later saved from almost complete oblivion. It also tells of the consequences of the mission system on the indigenous people. Most agree they had originated in Asia eons ago. Janet said the missions were all built right atop the San Andreas fault because that's where there was water. Fourth graders are still taught the history of the missions.
Janet is a native Californian with a degree in art history and design from UC Berkeley. She also photographs and does watercolors and likes to collect American art. She was nominated Santa Barbara Woman of the Year in 2014 for her role in the successful school-community partnership "Science Matters." She spent many years improving science education for children. While president of the Santa Barbara Corral of Westerners International, she created a series of lectures on lesser-known aspects of California history which gave rise to this book. We are lucky to have all these living monuments to our history in California.
You might also be interested in...