James Perse Makes Home at Rosewood Miramar Beach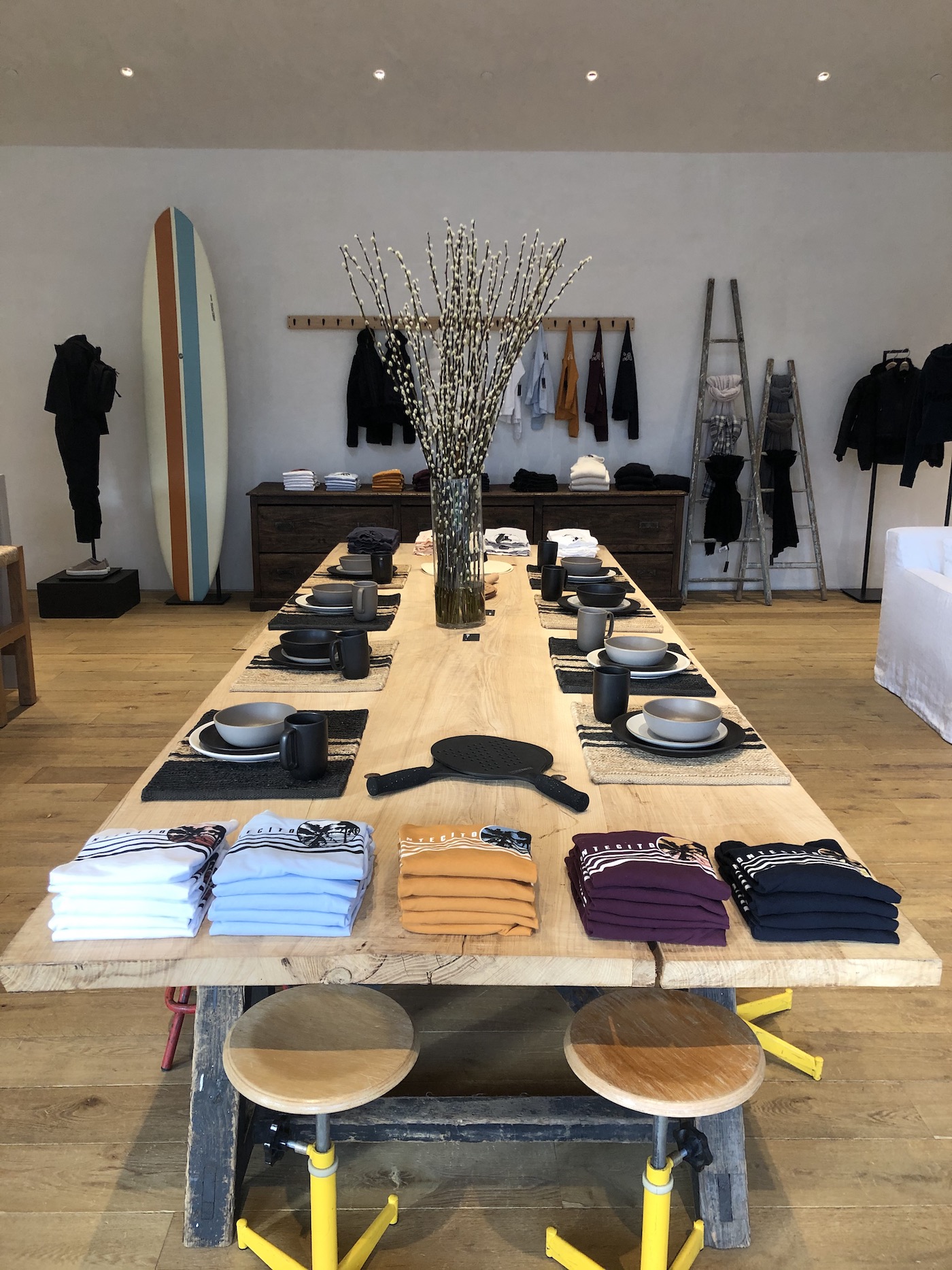 The main goal of the James Perse concept store is for customers to feel comfortable enough to hang out with a complimentary coffee or water and just chill. This laid-back attitude is what created the cult following of James Perse anyway. The classy California surfer vibe of clean lines and simplistic looks found in the clothing collections is now extended to the home. Located at the Gatehouse at the Rosewood Miramar Resort, almost everything in the shop can be purchased to deck your halls in that West Coast vibe just the same.
There's a familiar face waiting to greet you, too. Kelly Finefrock, who is recognized by many locals from her time at Hudson Grace, heads the shop along with her dedicated team. "I call Kelly the 'super connector,'" associate Peyton Kieling said. "She knows everybody." Along with home furnishings and accessories, a design service is offered as well. For example, Kelly recently designed a barn using James Perse L-shape couches in black slip covers, antique pieces, and woven baskets found in the shop. She says clients want to dress in the signature look and want their homes to reflect that. "And if people don't know how to do it, they can just buy the furniture from here." The most popular items have been the luxurious cashmere blankets and graphic tees; collectors of James Perse can find Santa Barbara, Miramar, and Montecito tees and long-sleeved shirts sold exclusively here.
The James Perse Concept Store is happy to fill your closet, your home, or host you in the shop as you relax with a fresh drink. As a bonus, parking will be validated, too. This comes in handy for monthly events when they partner with local businesses such as Pressed Juicery, Jardesca Aperitiva, and T.W. Hollister & Co. Vermouth for lively get-togethers. (The next event is December 14 from 4-7pm with Martian Ranch & Vineyard.) "It's all about the experience," Finefrock said.
James Perse Concept Store in The Gatehouse
Rosewood Miramar Resort
1555 South Jameson Lane, Montecito
(805) 618-7986
www.jamesperse.com/home
You might also be interested in...