Rosewood Miramar's Holiday Spectacular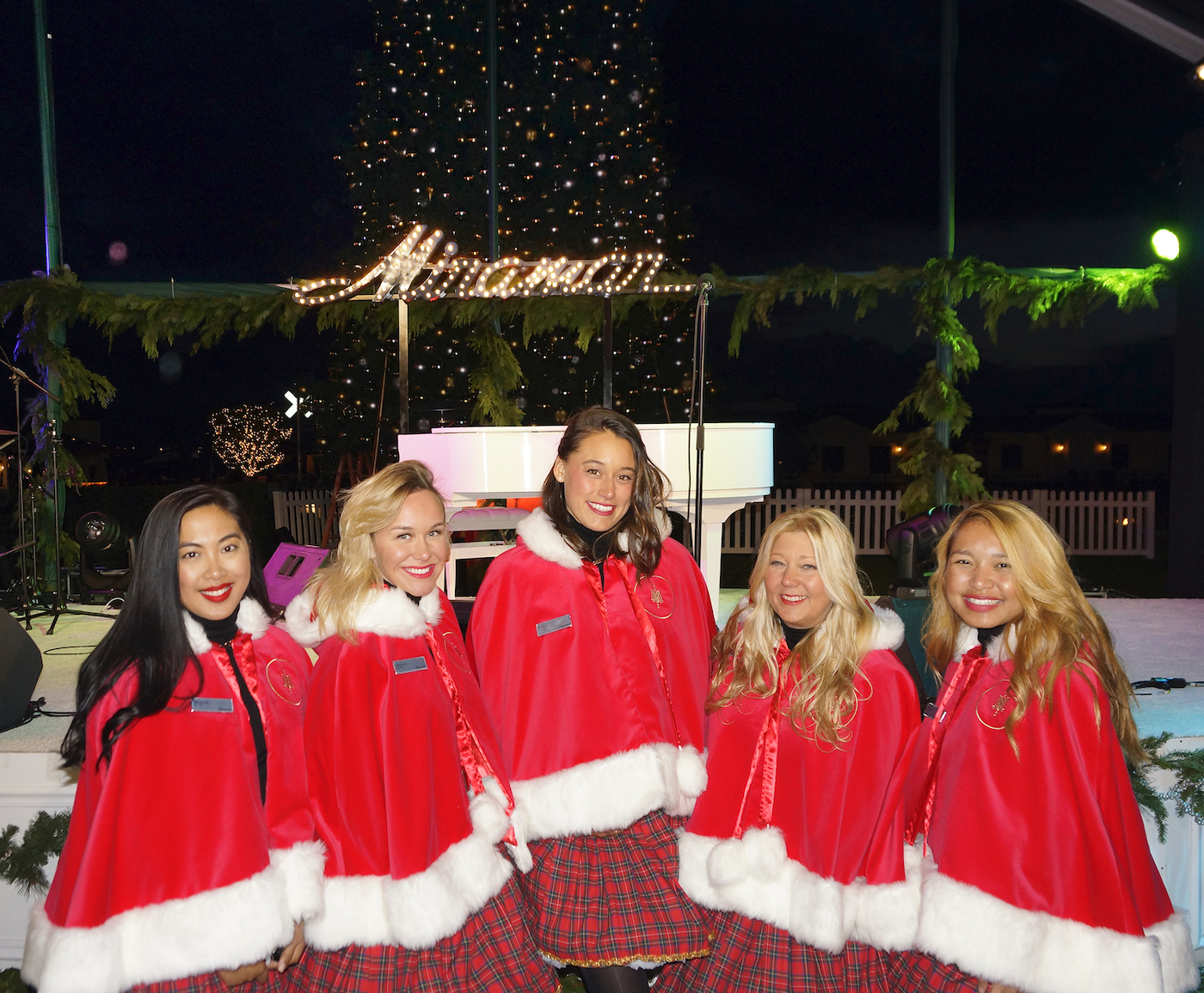 Rosewood Miramar Hotel owner Rick Caruso sure knows how to throw one helluva party!
The billionaire mall magnate pulled out all the stops to turn his luxury property into a winter wonderland with his inaugural lighting of the ritzy hostelry's 60-foot white fir tree on the Great Lawn, which had been trucked in from Mt. Shasta in Northern California, featuring 7,000 sparkling lights and an assortment of graceful boughs decked with 6,000 ornaments.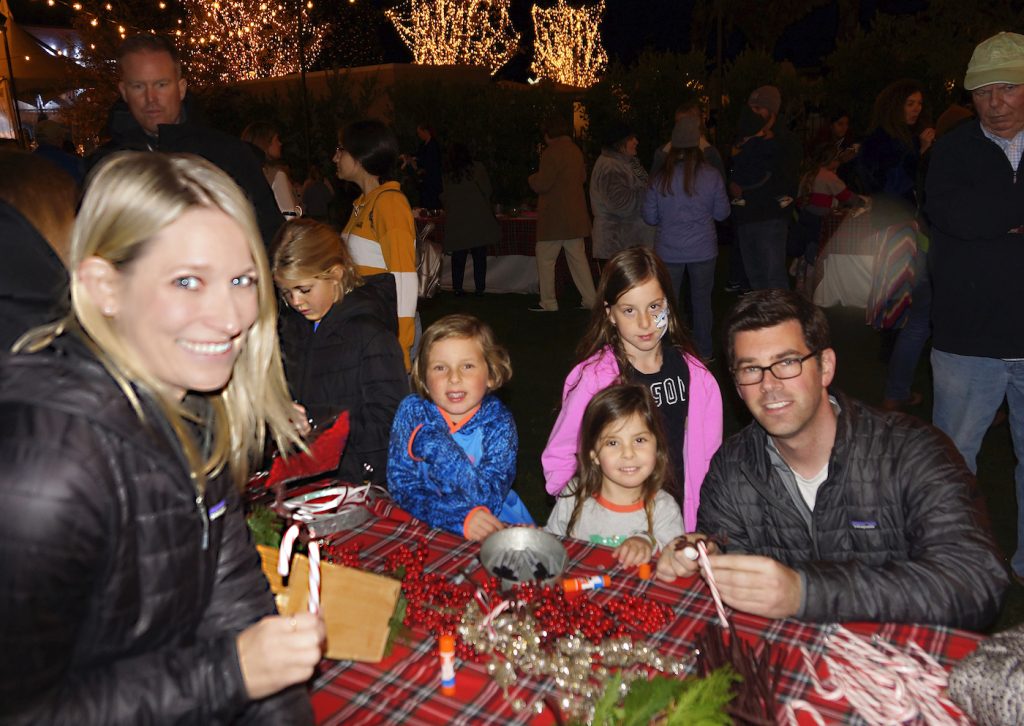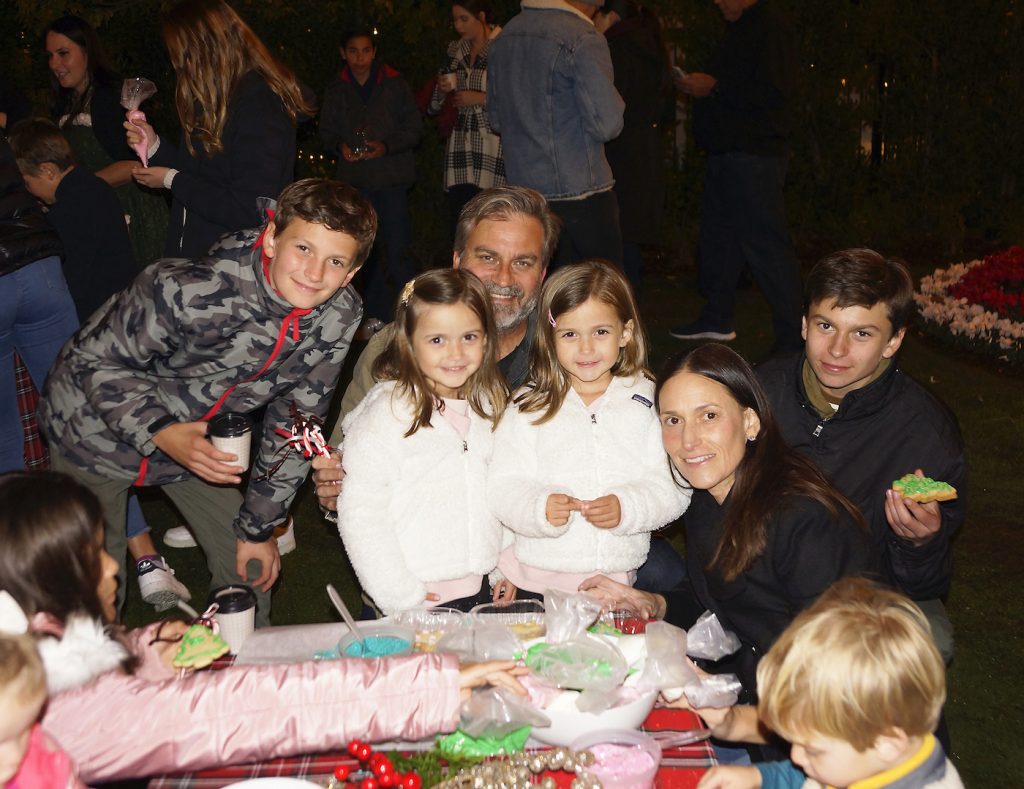 Only trees that are 80 years old and near the end of their life are cut down, with ten new firs planted in its place.
The event was an extraordinary Yuletide extravaganza hosted by Spectrum News 1 anchors Giselle Fernandez, an ex-colleague from my days on the KTLA-TV morning news, Lisa McRee, another contact from when I was commentator on ABC's World News Now, and Melvin Robert.
American Idol alum Pia Toscano sang the National Anthem followed by a duet with the Manor Bar's resident soul artist Brandon Wattz.
Headlining the night was singer-songwriter Nate Ruess, whose solo studio album Grand Romantic debuted at the top of the charts, with the dynamic gospel-inspired Jason McGee and The Choir, bedecked in glistening white robes, singing the 1980 Kool and The Gang hit Celebration.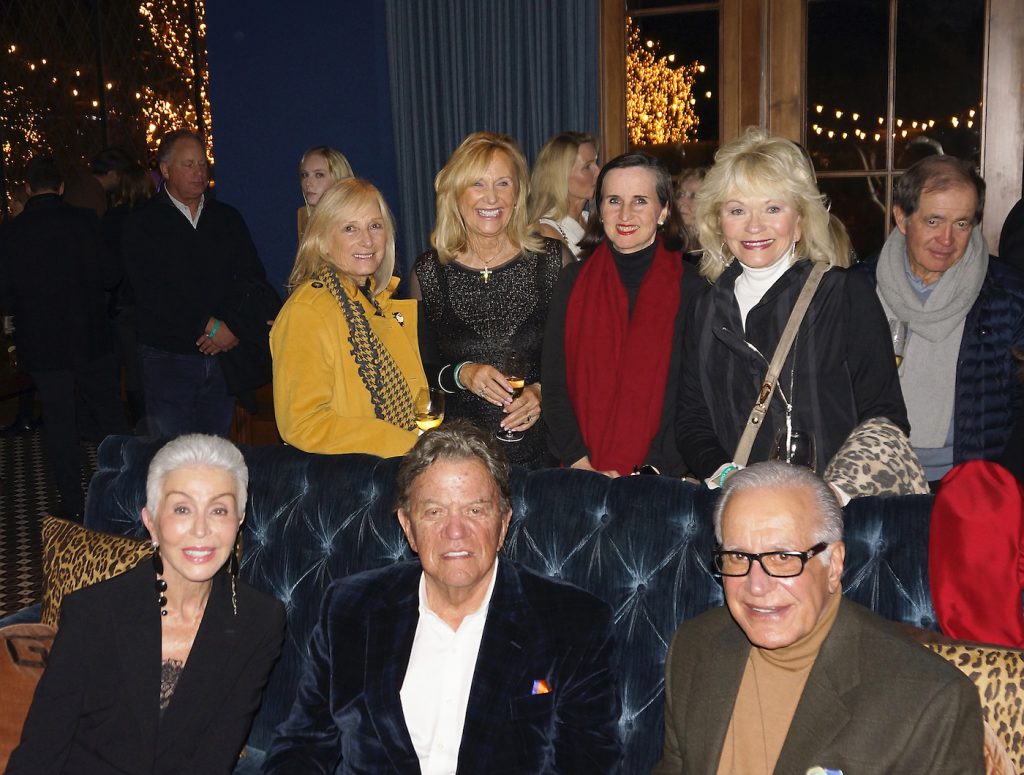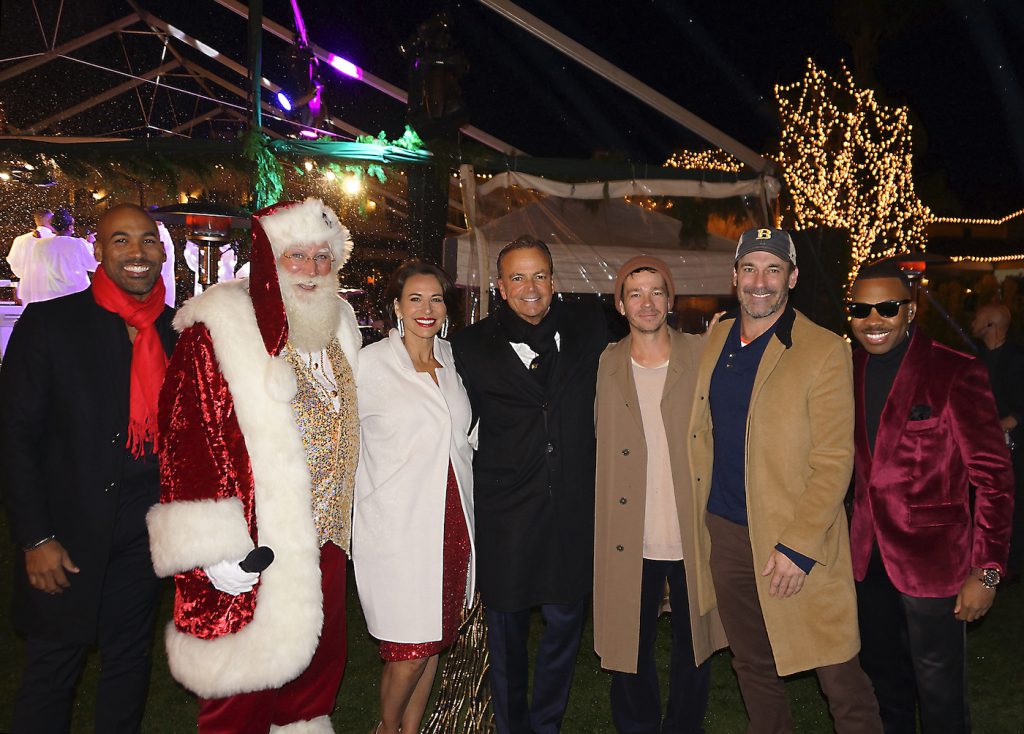 As real snow fell, youngsters had great fun with face painting and candy cane stalls, and a very realistic Santa Claus arrived in the hotel's candy pink Fiat 600, with the license plate JOLLY01, to turn on the lights, while singers dressed in Dickensian and red and white furred costumes sang around the boffo bash.
Earlier Rick, who was then jetting off for a vacation in Hawaii, hosted a champagne fueled VIP reception in The Study, next to the Manor Bar. "I always love this time of year," he told me.
Among the 1,800 guests enjoying the big moment were Oscar winner Kevin Costner, actor Jon Hamm, Das Williams, Nina Terzian, Richard and Annette Caleel, Bill and Sandi Nicholson, Wayne and Sharol Siemens, Jeff and Hollye Jacobs, Doug and Marni Margerum, Hal and Haley Conklin, and Jeff and Margo Barbakow.
A tree-mendous night.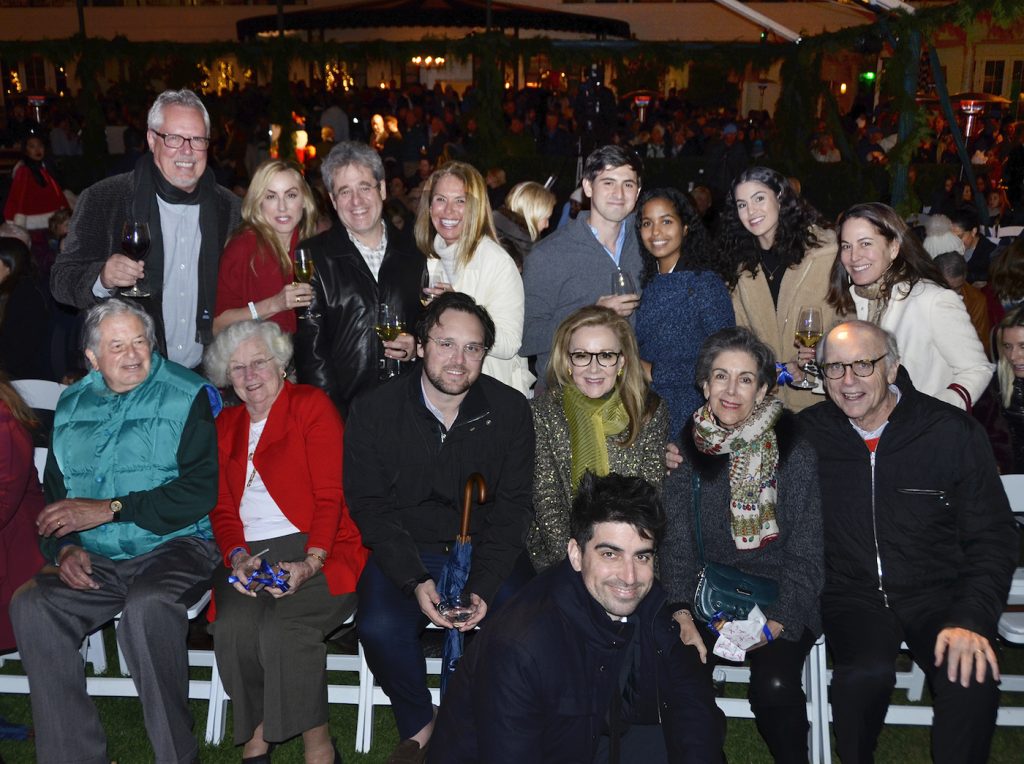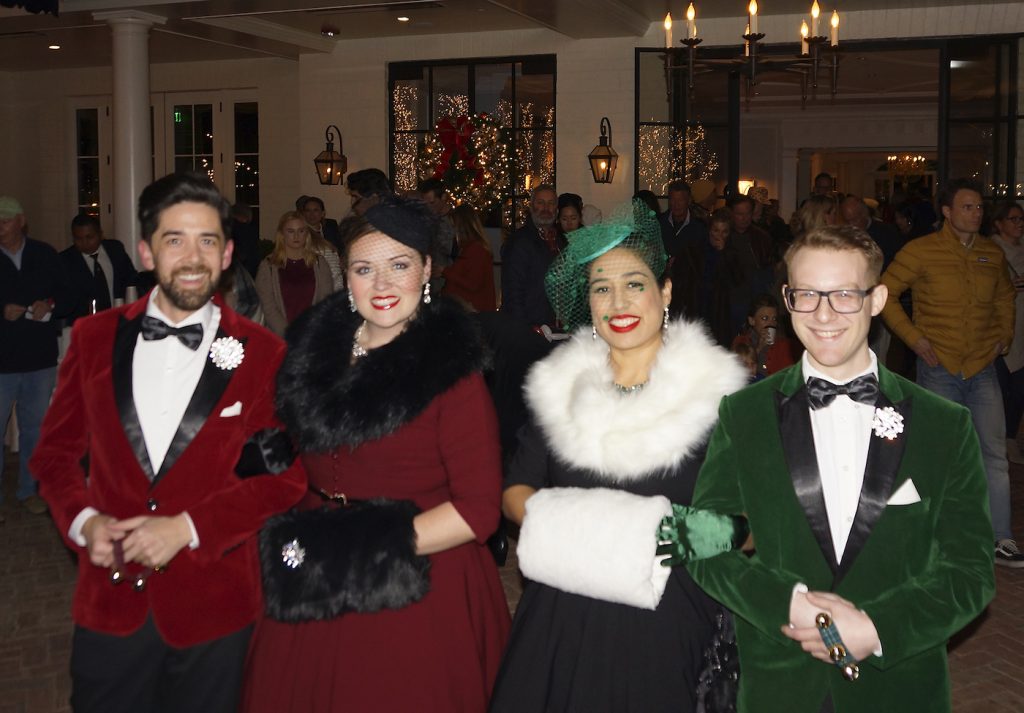 You might also be interested in...