Santa Barbara Rescue Mission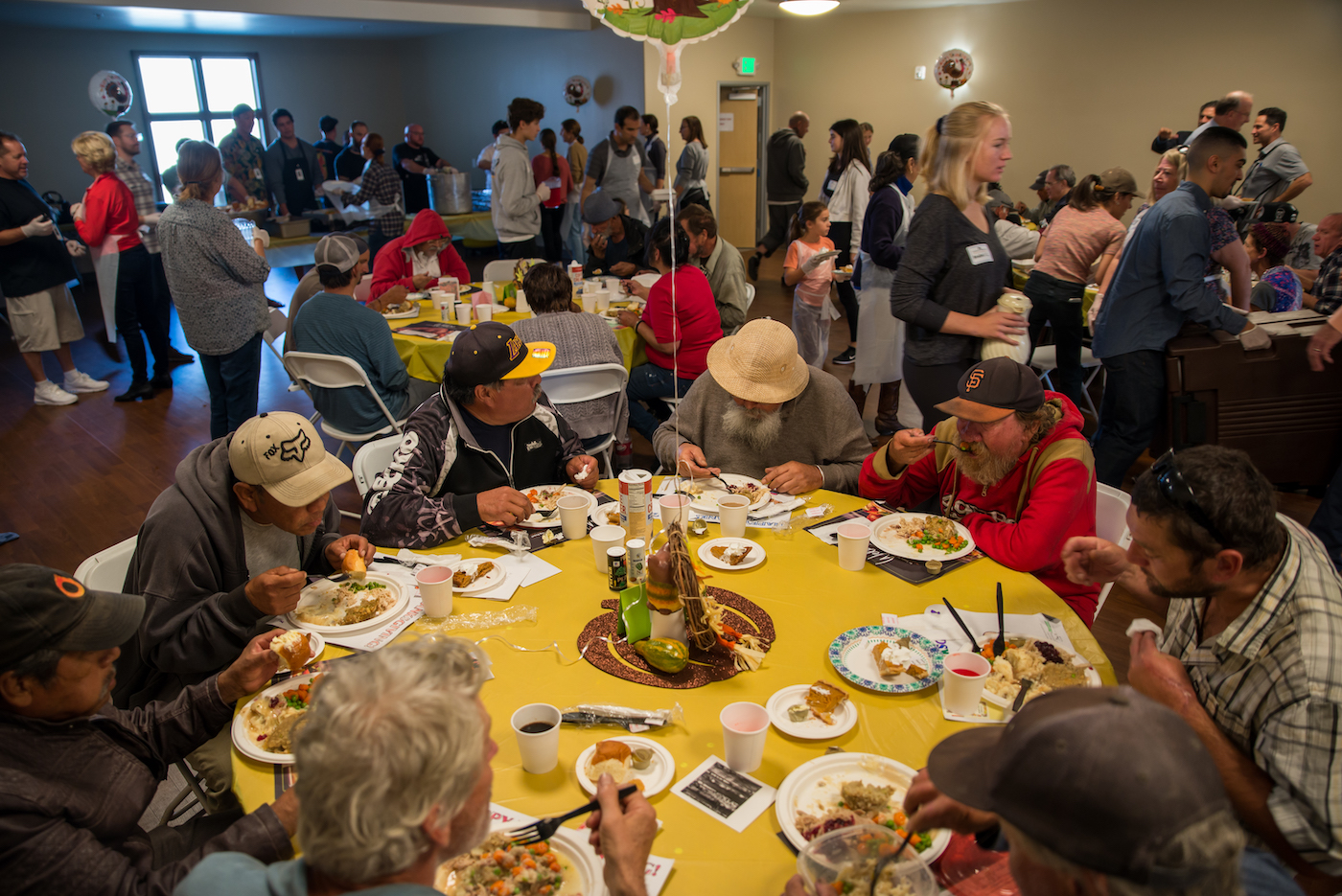 Between Thanksgiving and Christmas, this time of year is when giving is on the mind. The winter season brings with it thoughts of donated gifts or providing hot meals to those in need or without a home. Since 1965 the Santa Barbara Rescue Mission has been giving to the homeless of the area, acting as the only emergency shelter operating 365 days a year between Santa Maria and Ventura.
The Santa Barbara Rescue Mission provides a safe space for those in need. The main offerings are a warm meal, fresh shower, and a safe bed. Some guests stay for all three. Others may choose just a meal and a shower. It is up to their discretion. There is also a voluntary chapel service for those who desire spiritual guidance. They even provide a mailing address for those who need to receive mail or list an address. The meal program is their most prominent feature with over 140,000 meals per year. The Rescue Mission has been able to make it so that all it takes is $1.51 to feed someone.
Naturally, every year features a special Thanksgiving and Christmas Day meal and they have been providing holiday feasts for as long as they can remember. For Thanksgiving, 300 guests are treated to restaurant-style dining with their order being taken by volunteers. And of course it comes with a choice of white or dark meat. One Rescue Mission volunteer sits with each table to keep them company. While the Thanksgiving and Christmas meal volunteer lists fill up instantly, there are volunteer opportunities every day of the year and they are always looking for those interested in helping serve meals to their guests.
Their night stay program is the second largest offering they provide with 50,000 stays per year. Since you never know when misfortune strikes, there are even two emergency beds for late night guests in urgent need. The Rescue Mission offers female and male dormitories and bathroom facilities. The separate bathrooms are a newer addition, part of a 12-million-dollar renovation that they recently completed after five years of hard work. The remodel was done in phases with internal storage areas being reduced to double the sleeping facilities occupancy. The Rescue Mission can currently house 34 females and 94 males per night. The remodel also established separate female bathroom areas and since opening they have seen record numbers of female using their facilities.
In addition, the Rescue Mission operates female and male recovery programs for those looking to make life changes. Their recovery programs operate out of gender specific facilities with the capacity to help 45 males and 24 females per program. The programs are 12 months long and faith-based in the style of a 12-step program. In the past twenty years they have had over 700 graduates from their program. This work, along with their night facilities, provide help for those in need on a daily basis, with assistance that can have lifelong effects.
For those looking to help this holiday season, donations are always welcome and volunteers always needed to help serve dinner, not just during the holiday season, but 365 days a year. Associated links can be found at their website sbrm.org. The Santa Barbara Rescue Mission has expressed how grateful they are that the community has been so supportive over the years. They appreciate all of the assistance the community has given to help them carry on their mission of warm meals and safe stays for over 50 years.
You might also be interested in...