Members Only: What Wine Clubs Are All About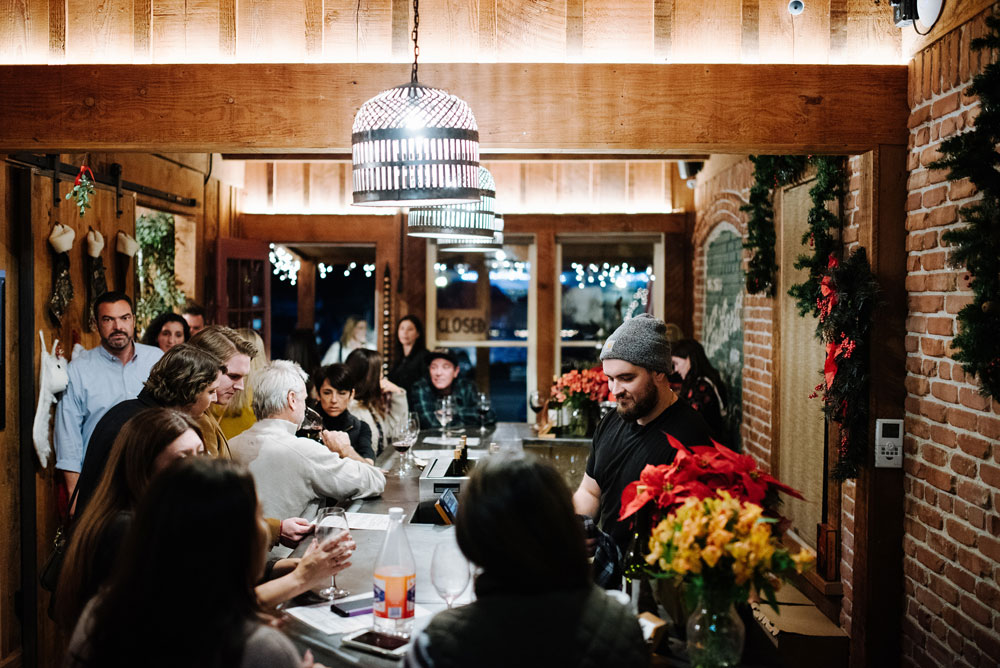 Loyalty has its rewards. That's certainly a fact in the travel industry, where repeat stays at your favorite hotel and repeat flights on your favorite airline can translate to upgrades, freebies, and being made to feel like a VIP. Oenophiles can tap into special perks, too, thanks to wine clubs, which can be a boon for consumers and wineries alike.
Most of Santa Barbara's great wineries are small, boutique projects that don't benefit from the exposure that a major national or international distributor can bring. Their output is small and whatever presence they get on a retail shop shelf or a restaurant wine list is the product of personal endeavors and one-on-one connections. It's the wine club that allows them to reach an audience directly, to build brand awareness organically, and to move inventory one bottle at a time. Take Carhartt, the family-owned winery whose recently-revamped, cabin-inspired tasting room in downtown Los Olivos is consistently abuzz with thirsty patrons. Their video and social media marketing on platforms from Instagram to LinkedIn, the brainwork of son and co-winemaker Chase, is excellent; it helps position their tasting room as a wine lover's hotspot and, as a result, makes it the only retail location they need. That, and the Carhartt wine club, whose regularly scheduled wine shipments to a growing number of opt-in consumers offers an ongoing and dependable infusion of cash.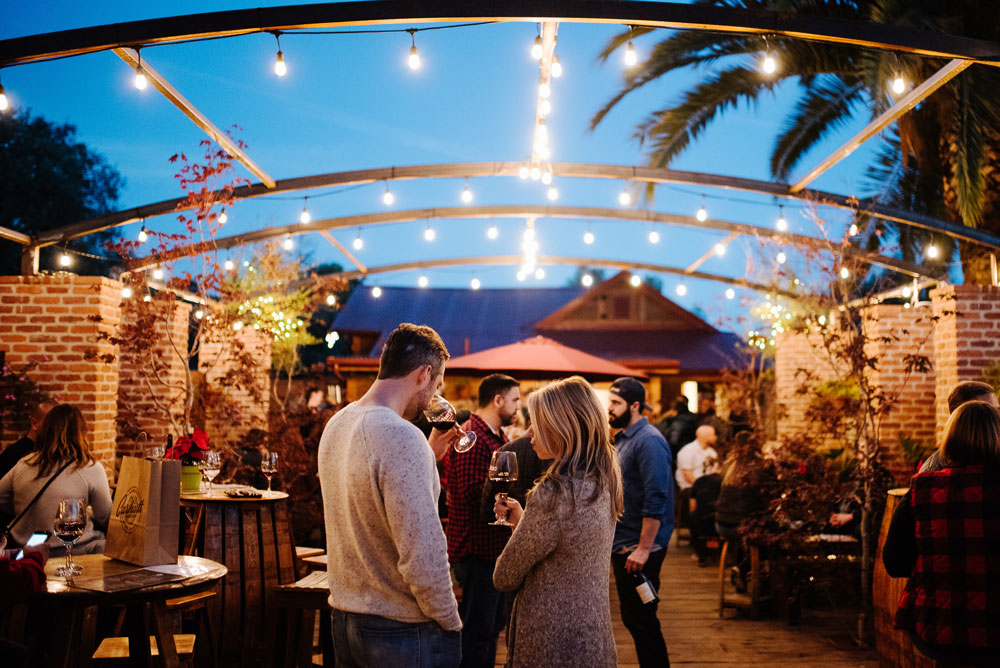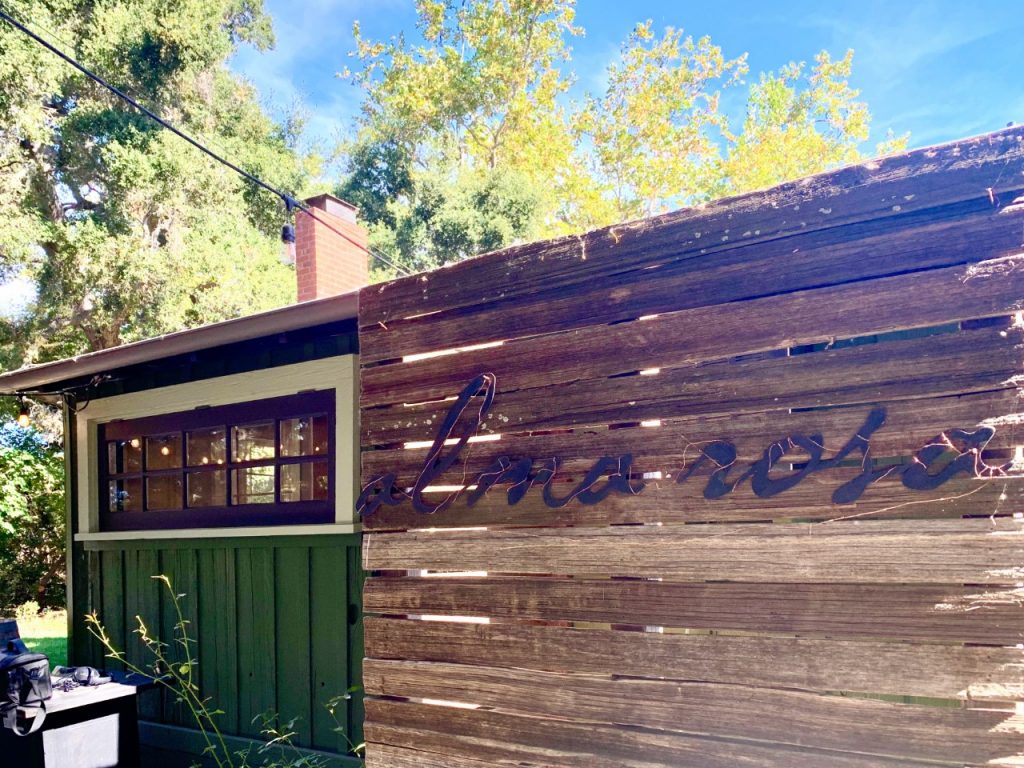 Signing on to the Carhartt wine club means you're committing to receiving one shipment of wines per quarter, or four shipments a year. How many wines you get depends on the tier you select, ranging from the Bud category (two wines per quarter, with a cost of about $70, plus shipping) to the Cordon category (12 wines per quarter, costing around $375). The bottles chosen for wine club shipments – Carhartt produces more than 20 wines – can often be member exclusives, and all members get retail discounts, complimentary tastings at the Carhartt Cabin and invitations to various members-only parties throughout the year. So, beyond the wines, a wine club membership can open the door to unique events and a unique group of like-minded wine lovers.
Lucas & Lewellen, with its popular tasting room in downtown Solvang, features a wine club that ships out every two months; featured wines reflect a 25% retail discount and member perks include detailed notes from winemaker Megan McGrath Gates that offer members a special an insider peek. Buscador, a personal project by winemaker Matt Kowalczyk with an output of only 500 cases a year, has a wine club that sends out wines like merlot and cabernet sauvignon twice a year, and members get 25% off all purchases and free sipping at the Buellton tasting room. Wine pioneer Richard Sanford's Alma Rosa wine club sends out 6- or 12-bottle packages twice a year, and shipments often include library wines that aren't otherwise available to the public; members who sign up for the higher tier get a complimentary once-a-year guided tasting at the Sanfords' private Ranch House on the historic El Jabali Vineyard.
Wine clubs can ship within California with no restrictions, and to most of the other 50 states; however, arcane laws surrounding the direct-to-consumer shipment of booze makes wine club membership in four states – Utah, Kentucky, Alabama, and Mississippi – impossible.
A good wine club will have zero enrollment fees and will make opting out – and this is important – easy and free. Our tastes change over time, as may our ability or desire to commit to ongoing wine charges. What's more, especially for those who sign up for multiple wine clubs, the frequency of wines delivered to the front door may prove excessive. Or maybe, one day, we're simply ready for more variety in our glass. Reputable wine clubs will make terminating memberships, or putting them on hold, painless.
But regular drinkers who find a winemaker they admire or wines they love or a winegrowing region they're excited about can reap big benefits from wine club membership. And the way they allow a vast range of passion projects to flourish can make them a real win-win. You can sign up for wine clubs at any tasting room – joining after you sip is the best way to ensure you're committing to wines you'll love – or through most wineries' websites.
Cheers!
You might also be interested in...