FestForums Living Legend Award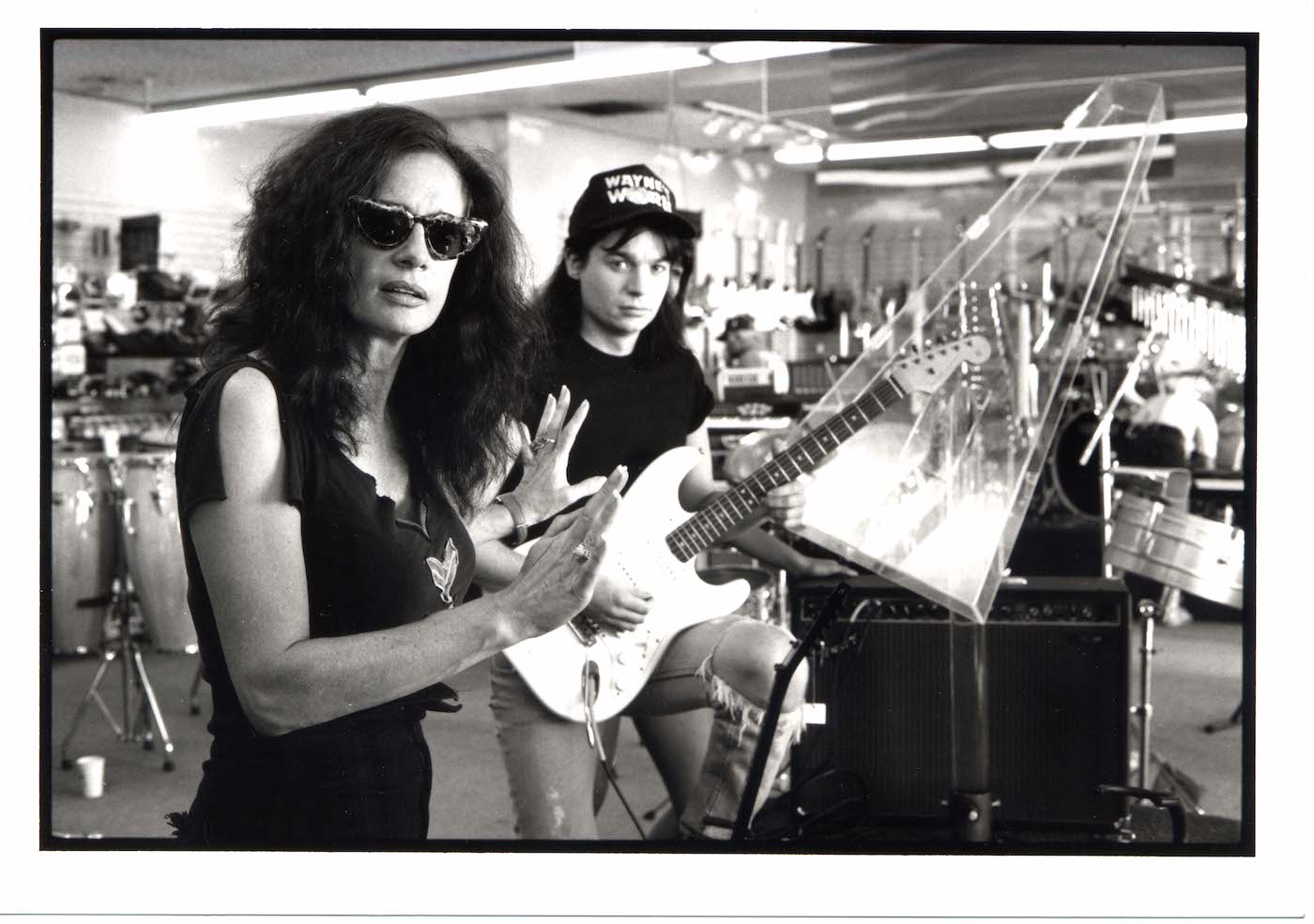 Winning a Living Legend Award at the annual FestForums Santa Barbara is film director Penelope Spheeris. A not-to-miss three-day event is filled with a VIP Speaker Line-Up that includes Steve Baltin from Forbes Magazine, former World Surfing Champion Shaun Tomson, Skip Martin (Kool & the Gang, The Dazz Band), Jon Anderson (Yes), Grammy Songwriter Ray Parker Jr., Stephon Crumbley from BET Live!, and Robert Richards of Glastonbury Festival. Local sponsors of the event are Allora, Brander Vineyard, and the Lobero Theatre.
FestForums co-founder Laurie Kirby states, "Past winners of our Living Legends include Kenny Loggins, Dennis Quaid, and Harry Sheerer, to name a few. Steve Nemeth recommended Penelope to me and after reviewing her work, and more importantly, after speaking to her, I knew she embodied what FestForums stands for, which is bringing together a culture of forward-thinking people who are major influencers with a high degree of empathy. Penelope is brilliant, talented, kind, thoughtful, an icon in documenting music in film, an outlier, a woman ahead of her time and way too humble to say it, but I will. And she's as funny as they come."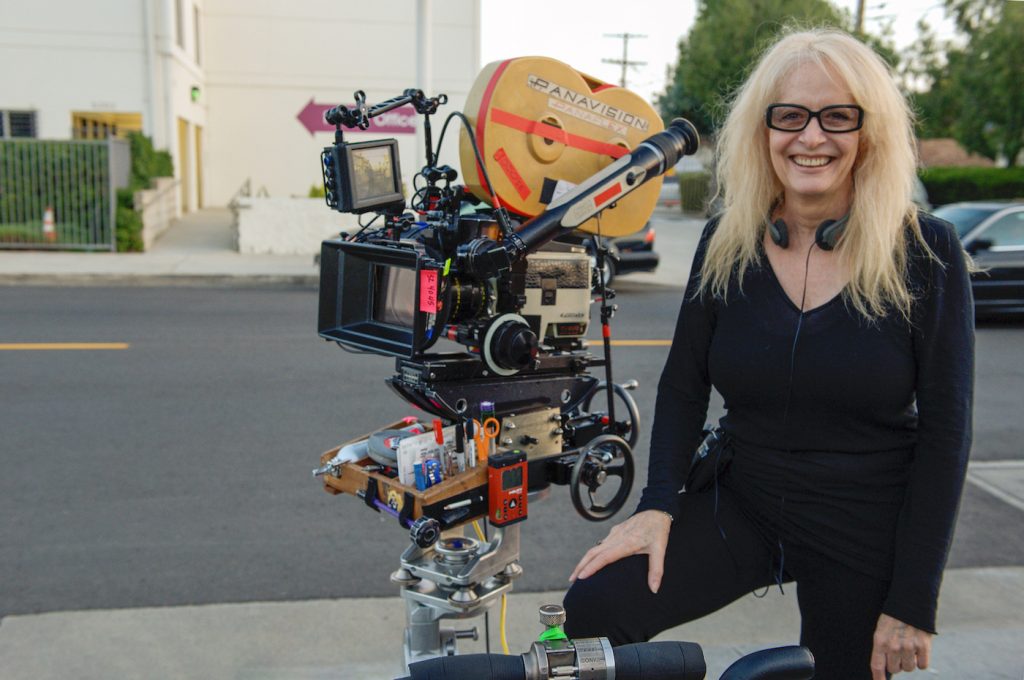 Penelope started her career in 1974 in Los Angeles doing rock music videos, which led to film documentaries on the underground punk scene and many others. Her most noted film direction is Wayne's World (1992) produced by Lorne Michaels and written by Mike Myers and Bonnie and Terry Turner, starring Mike, Dana Carvey, and Rob Lowe.
I had the pleasure to interview Penelope this week:
Q. How would you summarize the focus of your career from Rock'n'Reel in 1974 to the present?
A. A roller coaster ride I barely survived. At one point, I realized I had sacrificed my very identity to Hollywood. And that's a dead-end street.
When you made The Decline of Western Civilization, Suburbia, The Boys Next Door and Dudes, what was your goal, the story or use of cinéma vérité?
If things had gone as planned I would have had an entire career making films like Suburbia and Decline. Stark eye-openers on subjects that people were afraid to even learn about. However, as a woman, I had to take whatever gig I could get. Thus, the genre variety. When I was asked to direct Hollywood Vice Squad I didn't want to do it, but my agent asked, "Where else are you going to make $50,000?" He was sadly correct. However, it did allow me to learn how to roll a car, blow up a blood squib, and toss a stunt man out a window. Also, I was lucky enough to cast Robin Wright in her first film and give non-bondable Carrie Fisher her first job after re-hab.
Looking back, what else was achieved beyond that initial direction?
Incredible life experiences. Lots of international travel. I even went on a tour bus an entire summer to document the Ozzfest, a movie called We Sold Our Souls for Rock 'n Roll. Ten heavy metal bands in 30 cities. I worked on it for three years. Unfortunately, it never got released because we didn't have the music rights even though the producer had said we did. Lesson learned. I'm now a closet lawyer!
How did Wayne's World come into the picture?
The clouds opened up, God pointed down and said: "You finally get a break, sucka!" It was my 7th movie. I was 45 years old, borrowing money from my sister. I became a millionaire overnight. Frightening.
What is your largest contribution in Wayne's World?
Good question! Having a keen ear. It was everyone's big chance. Mike, Dana, writers Bonnie and Terry Turner, Rob Lowe who was just coming off some really bad publicity, and me… we all were trying so hard to make it work. Everyone would throw in jokes, including the hilarious Dolly Grip whose suggestions I often took. Everyone was trying to one-up each other. I had to pick and choose. Sometimes I would have to shoot it Mike's way, then Dana's way, then my way. However, I knew that I would be in the editing room alone and could put it together my way. Another contribution may have been my sense of continuity. The writers went through all the new page colors three times (there are eight of them). I had to track the logic as the film was of course, not shot in page order. Luckily, I have that kind of mind. I can visualize and remember little pieces of shots that are made to work together. Imagine shooting The Little Rascals. Some of the kids were four years old and would often stray out of frame after a butterfly or a snack, etc. The studio called me in and said it would never cut together, but I knew it would and I proved it.
The best medium to convey your message is…?
I don't really have a message. I just like to present the work and let the audience react as they will. A message would come from someone who thinks he/she knows it all. And I certainly don't.
Is the medium the message?
Funny you should ask that. Who knows? I've always wanted to make a film about Marshall McLuhan and explore that query. Will somebody please make that movie? He was such a genius.
A question you wish someone asked you?
Why have you made so many movies about misfits? Survey says: "Because I am one. I have no idea how I was able to survive the Studio System for as long as I did."
What are you planning to share at FestForums Santa Barbara?
How Hollywood is so overrated. How egos somehow become more important than the work. Why I like building houses now and having no studio execs looking over my shoulder.
411: www.festforums.com
You might also be interested in...