Beautification Day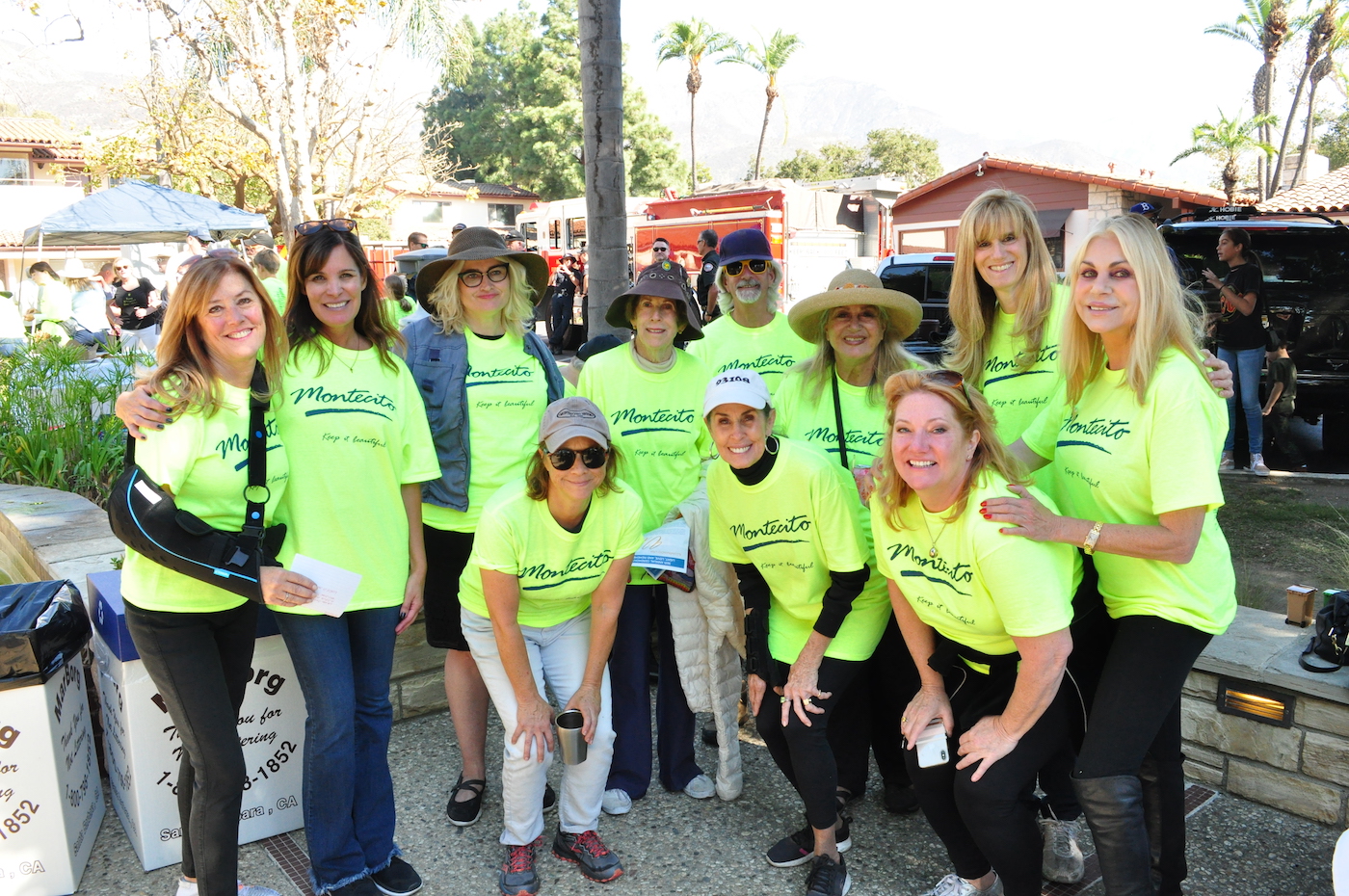 It was another successful Beautification Day on the books, as over 150 volunteers turned out last Saturday, November 2 to help beautify Montecito and gather for lunch in the upper village. The 34th annual Montecito Association Beautification Day was organized by co-chairs Mindy Denson, Houghton Hyatt, Kathi King, and Trish Davis, along with Montecito Association Executive Director Sharon Byrne and a large committee.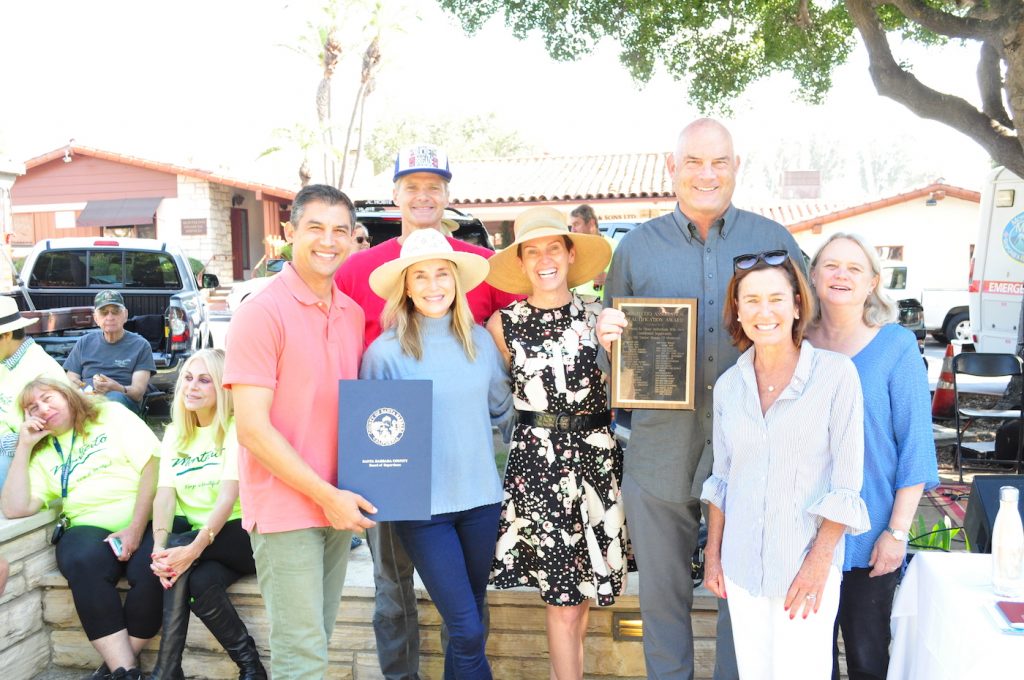 This year's Citizen of the Year award went to The Partnership for Resilient Communities, whose core team includes Pat McElroy, Gwyn Lurie, Joe Cole, Les Firestein, Mary Rose, Ron Pulice, Alixe Mattingly, Brett Matthews, Cathy Cash, and Hollye Jacobs. Cole accepted the award on behalf of the organization, who has raised over $5M to install six debris flow nets in the canyons above Montecito. Bucket Brigade founder Abe Powell and First District Supervisor Das Williams both said a few words about the importance of the Partnership and their contributions to Montecito. "What they are doing for us, for the community, is buying us time until we can get the debris basin built on Randall Road," Supervisor Williams said. Cole told the audience that the project never would have happened without the support of the community. 
The Beautification Committee would like to thank the over one dozen community organizations who manned tables to peruse, as well as the members of the community who helped sponsor the event. 
You might also be interested in...