Mayor Murillo's Medals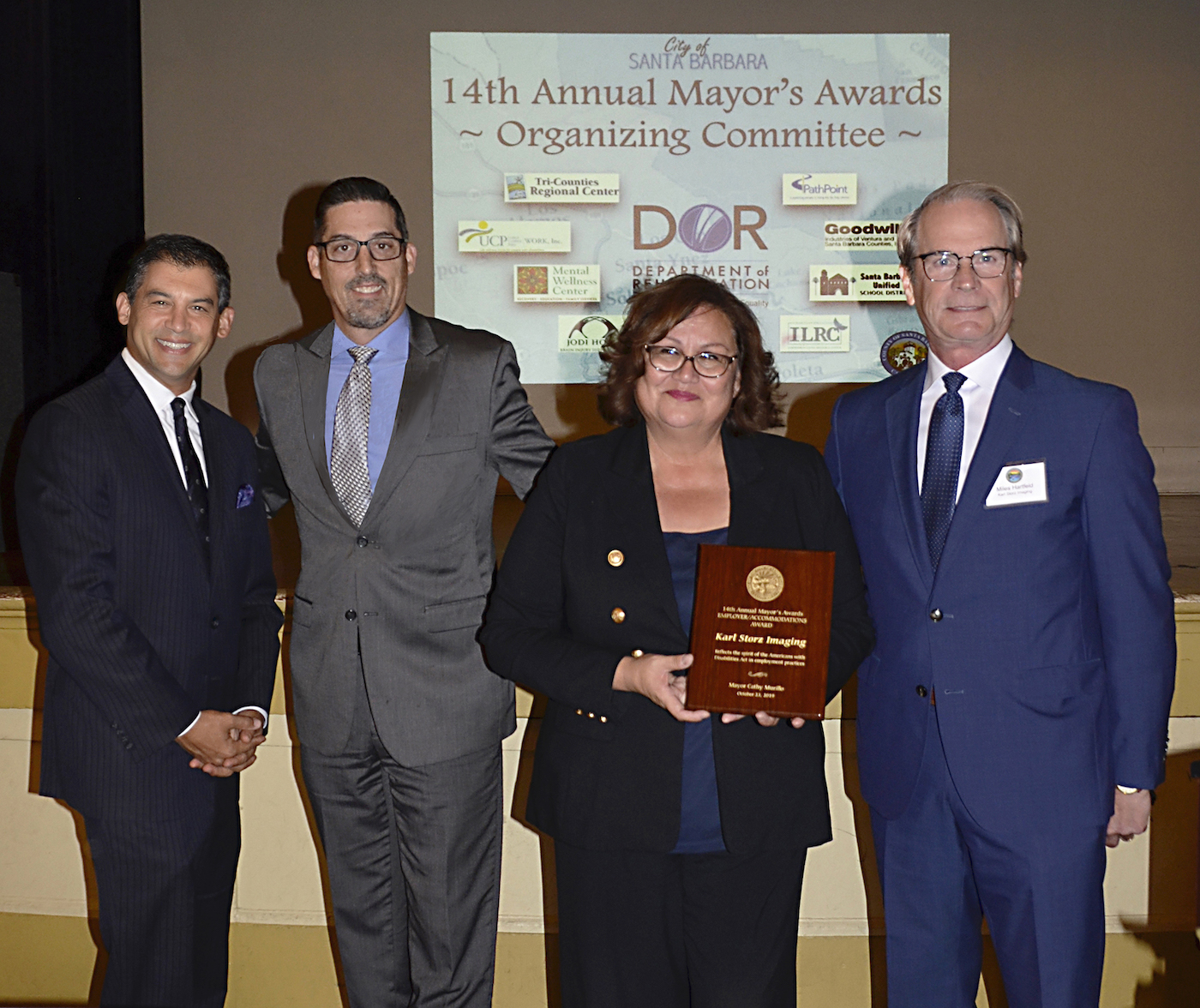 Cathy Murillo hosted the 14th annual Mayor's Awards breakfast honoring businesses for facilitating employment for those with disabilities at the Carrillo Recreation Center.
The Non-Profit award went to the Santa Barbara Zoo, the first menagerie on the Left Coast to become a certified autism center, while the outstanding effort accolade was given to the 45-year-old Buena Tool Company for providing training and employment opportunities to student workers.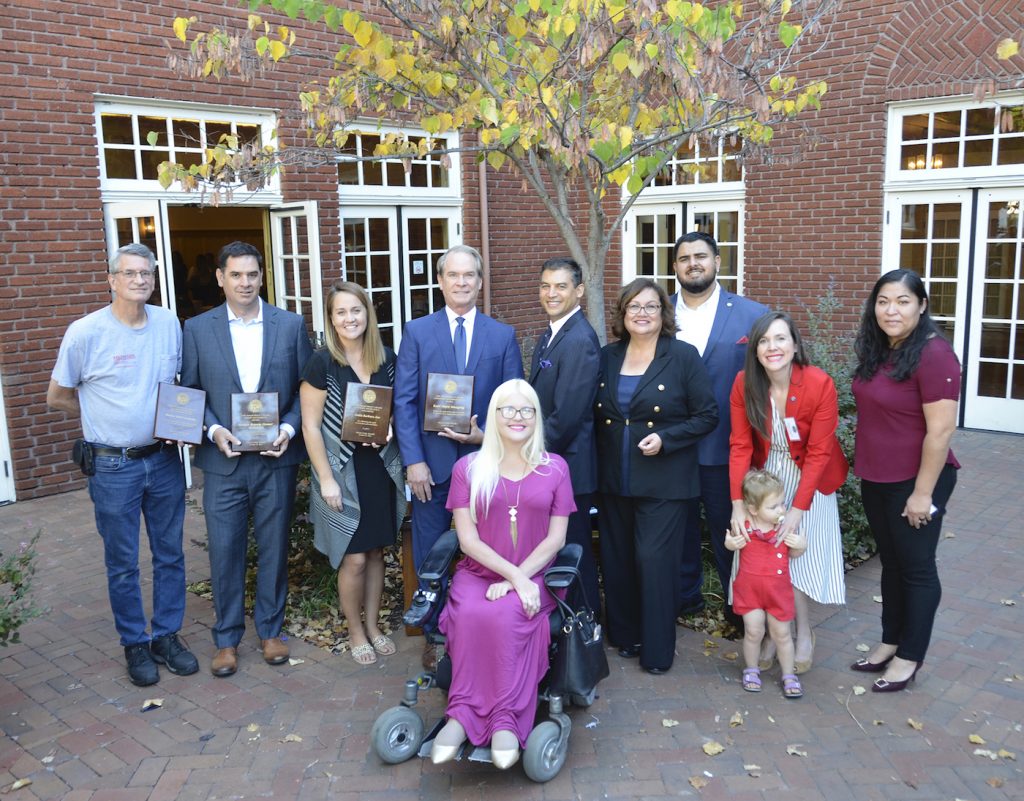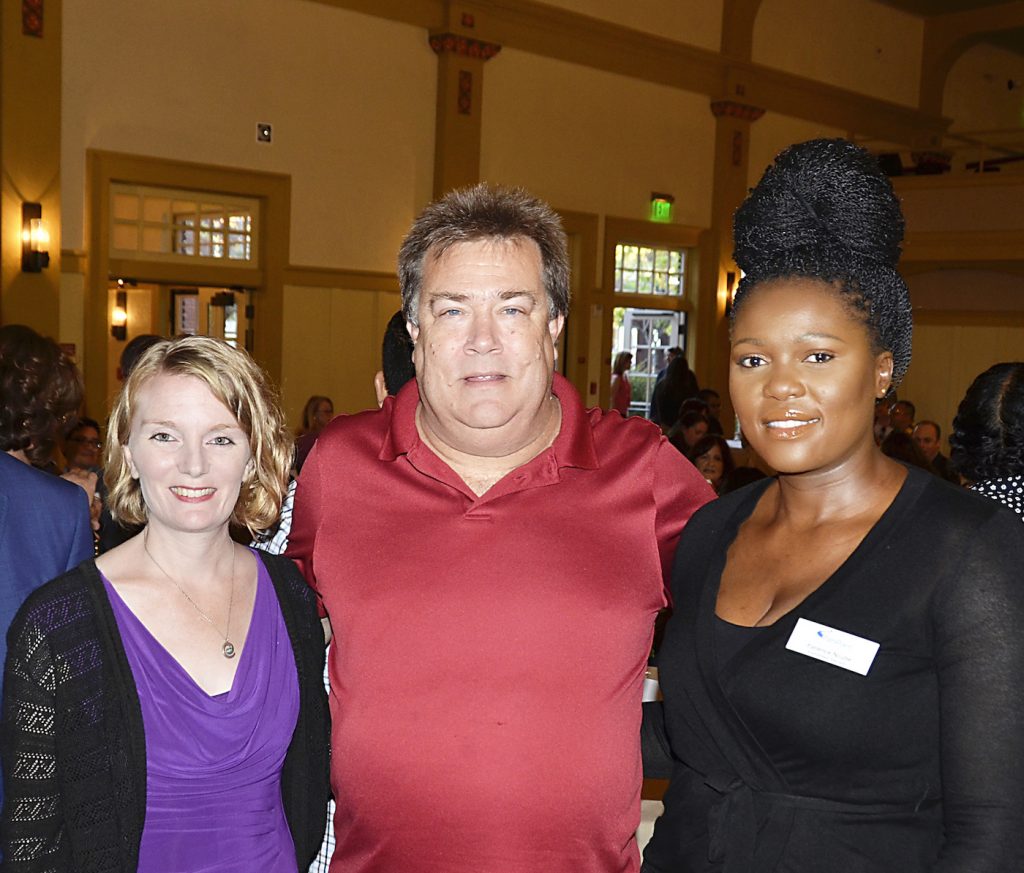 The Employment-Accommodation award went to Karl Storz Imaging, a high-tech medical imaging equipment designer-manufacturer, which was accepted by Miles Hartfeld, president, and Rick Spitzer, director of facilities and technical services.
The final award for design and accessibility went to architects Kruger Bensen Ziemer, which was accepted by Joe Wilcox and Mat Gradias.
Dani Anderson, executive director of the Independent Living Resource Center, was keynote speaker.
Boys Like Us 
UCSB Theater/Dance kicked off its 55th anniversary season in fine style at the Hatlen Theater with Boys Like Us, choreographed, directed and conceived by Brandon Whited.
The 40-minute work, which explored gender dynamics and identities, started in stark silence, but later transitioned into more energized roles with music by Michael Wall, Gerry Rafferty, Kyle Dixon and Michael Stein, Nils Frahm, and the Talking Heads, with clever use of film and video featuring images from gay rights marches in New York and San Francisco featuring icons like the late Harvey Milk.
The six dancers – Sergio Barrientos, Andrew Bauer, Guillermo Castro, Elijah Hahn-Smith, Colin Sneddon and Ezranolan Spencer – showed off abundant talents. Kudos to Michael Klaers and You-Jin Kim for lighting and production design.
You might also be interested in...