Ghosts in Santa Barbara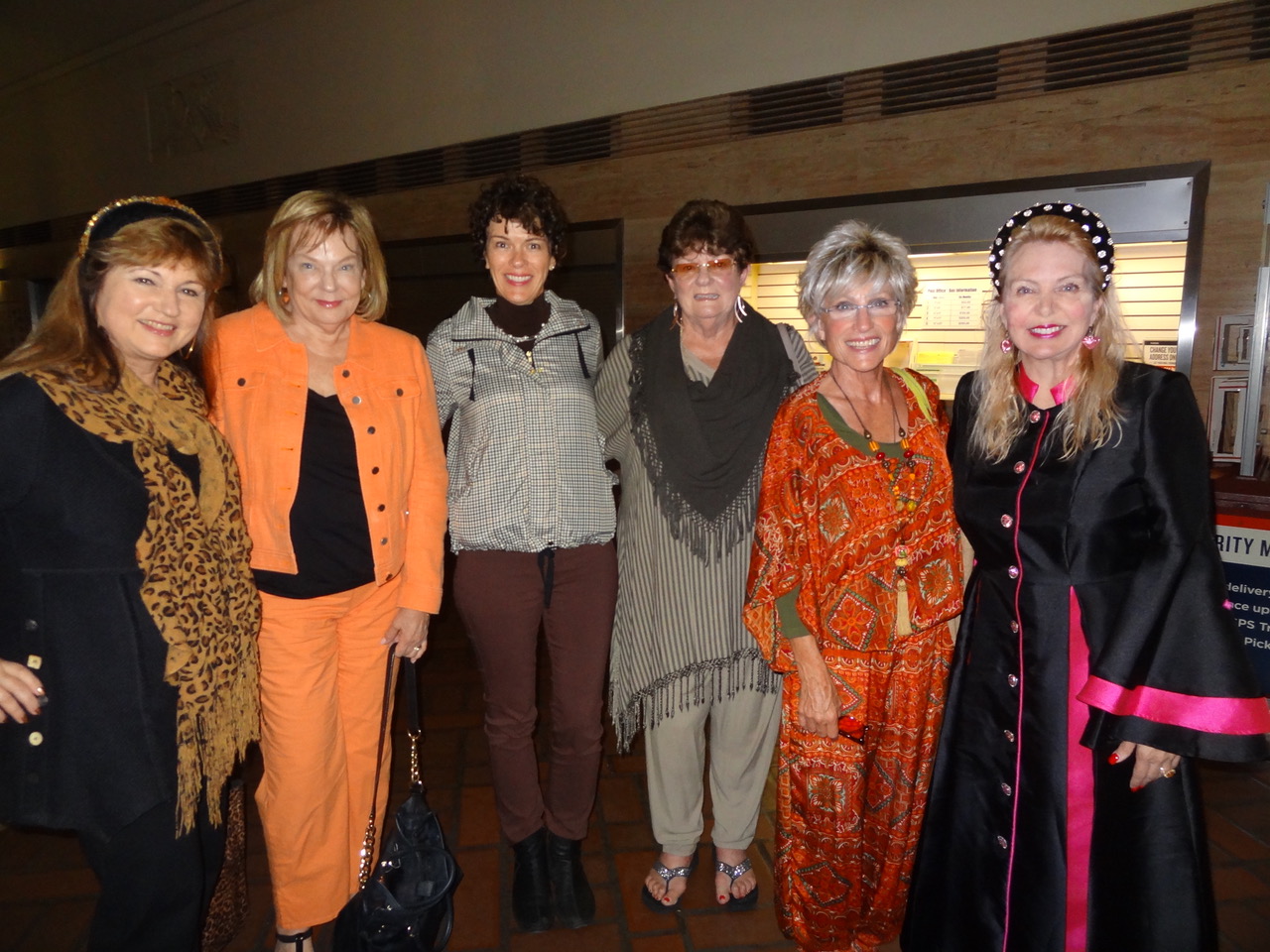 According to Professor Julie Ann Brown, Santa Barbara is the City of Friendly Ghosts. She takes people on walking tours (at night, of course). She'll share with you, "Ghost stories that range from love stories to murders."
I invited five friends and we were told to meet on the Post Office steps. Down the street came Julie in her satin costume coat. For the next hour and a half she enthralled us with her tales of murder and mayhem as we strolled the neighborhood surrounding the Post Office: El Chartel (a former resident from the 1800s and another from the early 1900s), Chinatown (a sensual Chinese woman and the owner's wife), Presidio Chapel (a sorrowful monk and a couple in love from afar), Japantown (a couple in forbidden love), Lobero Theatre (a lynching and a theatrical ghost), Chinese Community Center (a drive-by shooting and a ghostly flickering light), El Paseo (a trombone-playing ghost, Judy Garland's youth and wine tasting ghosts), Orena Adobe (ghostly children and an angry ghost communicates), City Hall (a gruesome murder), and the Historical Museum (displeased ghosts).
As we did out tour we learned of a Chinaman who predicted the exact time of the 1925 earthquake. C'est Cheese was once an opium den. Ladies of the night worked behind Jimmy's and another woman had her head sawed off behind City Hall. Julie says, "Ghosts are happy to come to Santa Barbara." Until I took this tour, the only ghost I'd heard of was in the Big Yellow House in Summerland.
When Julie isn't researching ghost stories, she teaches marketing at SBCC as well as self esteem classes. To go on your very own ghost tour, call her at 805.905.9019 to reserve a space. It doesn't have to be Halloween. There's also an app developed by Santa Barbara Ghost Tours and Tours4Mobile. It has added it to their list of digital tours. Now go and get spooked!
You might also be interested in...