Duhigg Examines 'Science of Productivity' at Luncheon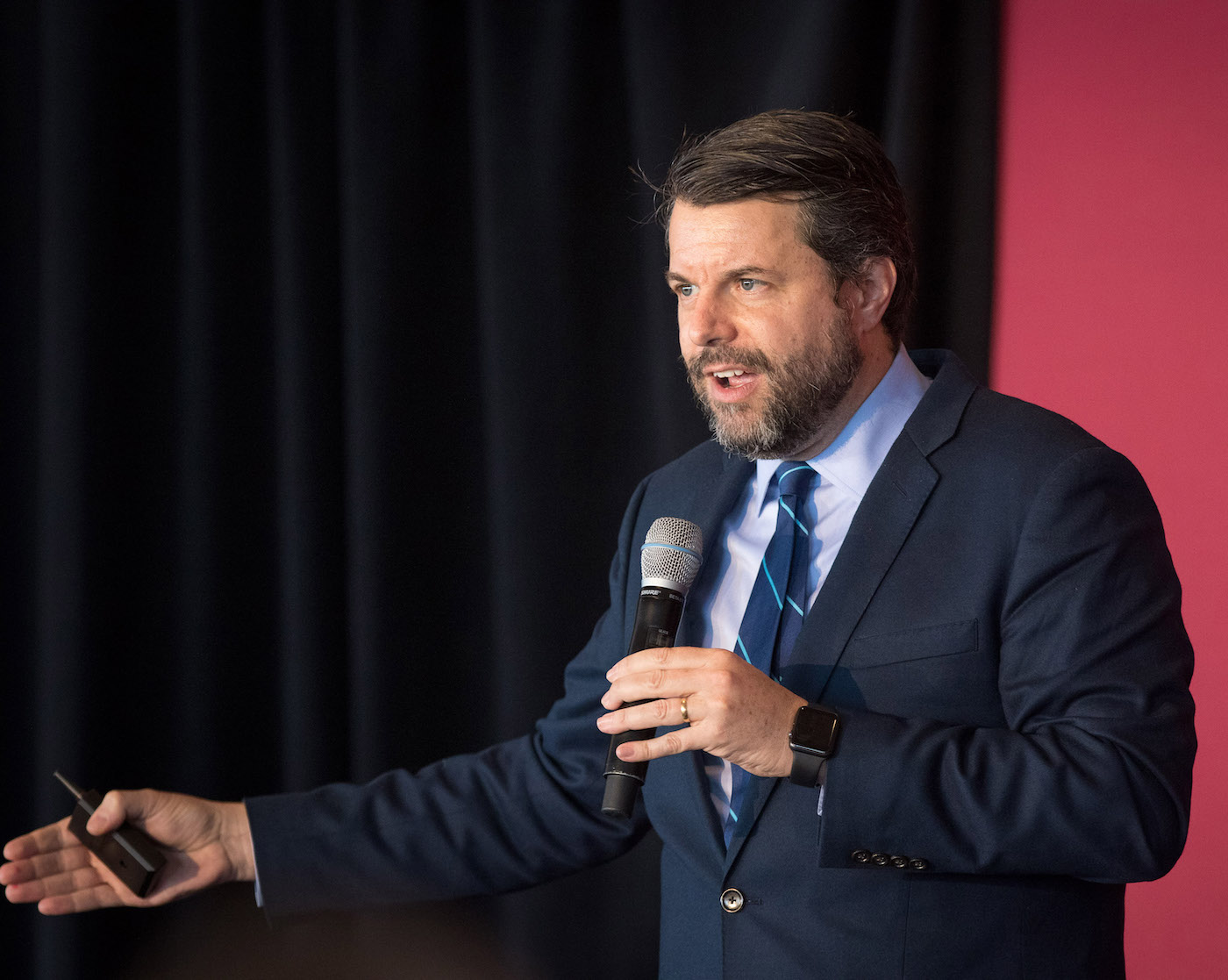 Charles Duhigg, Pulitzer Prize-winning New York Times reporter and bestselling author, speaks at the Mosher Center for Moral and Ethical Leadership luncheon on Friday, November 1, at noon in Westmont's Global Leadership Center. Tickets to the event, "Charles Duhigg: The Science of Productivity," may be purchased at $100 per person at westmont.edu/mosher-events. For more information please call (805) 565-7251 or email specialevents@westmont.edu.
Duhigg's best-selling book The Power of Habit paves the way for his newest book, Smarter Better Faster: The Secrets of Being Productive in Life and Business, which provides a fascinating exploration of the science of productivity.
He has written and contributed to multiple series as an investigative reporter for the New York Times business section, including "The Reckoning" (2008), which observed the causes and outcomes of the financial crisis and "iEconomy" (2013), winner of the Pulitzer Prize for Explanatory Reporting, which examined the global economy through the lenses of Apple.
His podcast, "How To! With Charles Duhigg," is billed as solving life's problems, one question at a time. He regularly appears on television, radio, and broadcasts including Frontline, PBS Newshour, Dr. Oz as well as various programs on CNBC and NPR.
The Mosher Foundation sponsors a series of speakers in Santa Barbara, including Pulitzer Prize winners, who address the moral and ethical strengths and weaknesses of various American presidents and society in general. Past speakers include: Daniel Kahneman, the self-described godfather of behavioral economics; Guy Kawasaki, renowned entrepreneur; Bob Woodward, Pulitzer Prize-winning investigative reporter; Jon Meacham, presidential historian, Pulitzer Prize-winner and contributing editor at Time magazine; David Gergen, former adviser to four U.S. presidents; and Henry Kissinger, former secretary of state and a Nobel Peace Laureate.
You might also be interested in...