The Bayou 500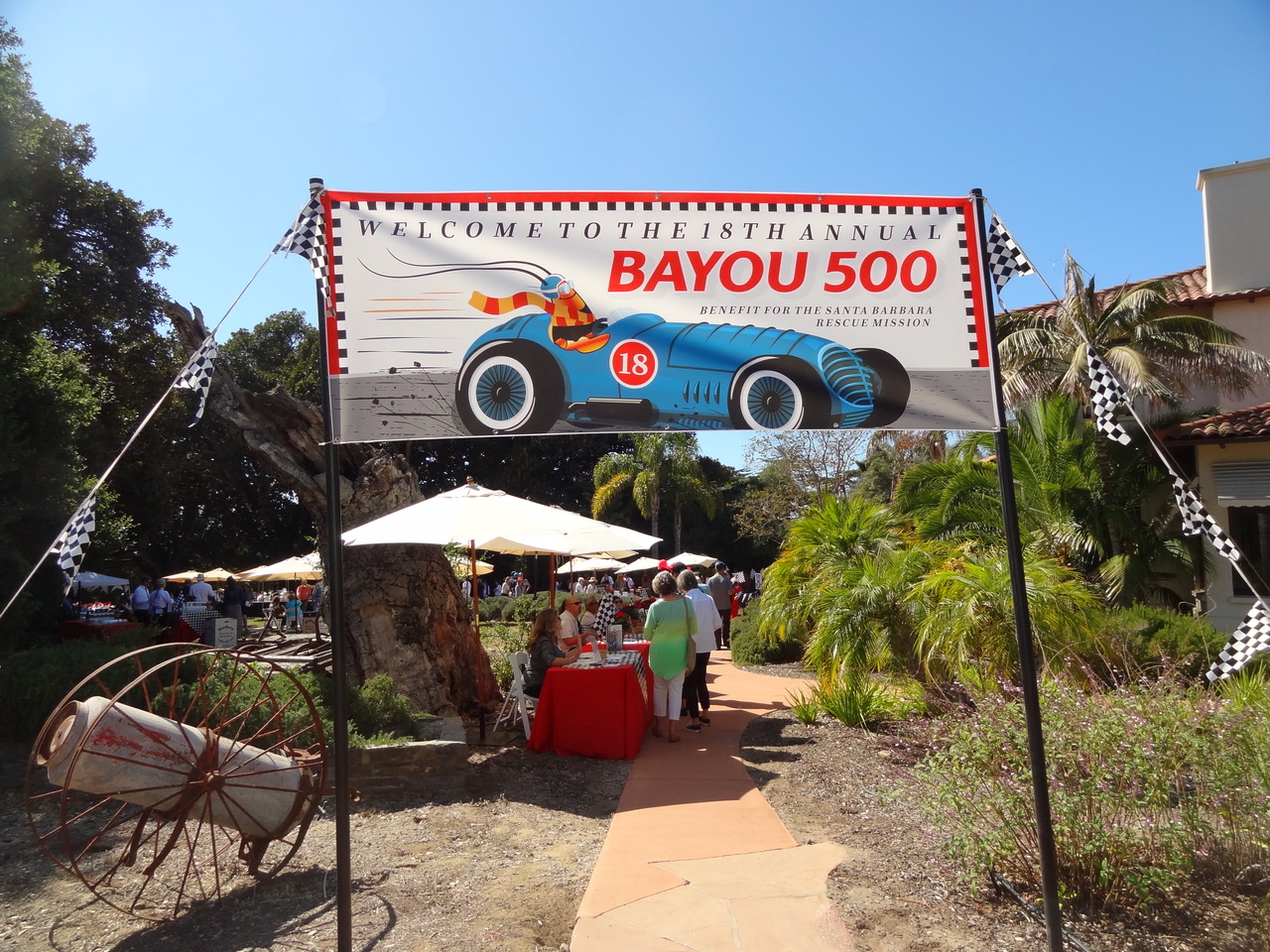 For the 18th time the Santa Barbara Rescue Mission held their annual event at the historic Rancho Dos Pueblos estate, this year with the theme "The Bayou 500." They encouraged us to "Start Our Engines, stroll the Brickyard to see the silent auction and cruise over to the Pit Stop to savor tantalizing appetizers, while revving up to the music by Idiomatiques."
As we entered the grounds there sat the Chitty Chitty Bang Bang car or its twin. The car now belongs to Dana Newquist. He tells the story that Bill Swanson wanted the car after reading the book by Ian Fleming, but it wasn't for sale so he built his own.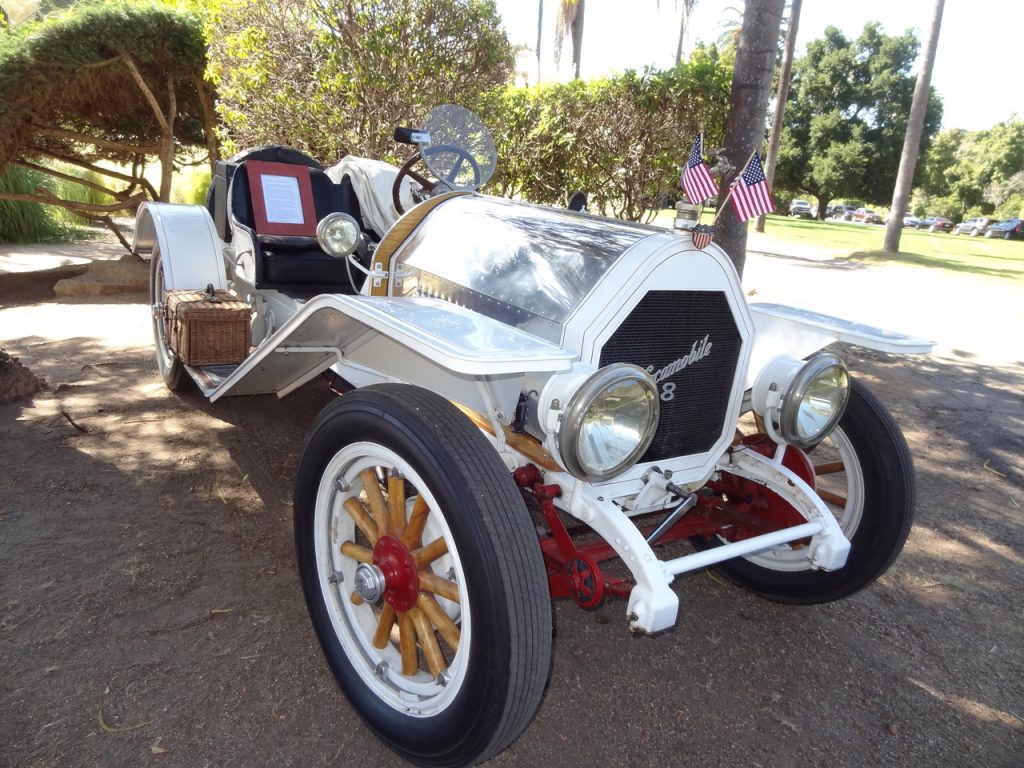 All the Auxiliary ladies were the committee led by co-chairs Susan Hughes, Kim Mullen and Joan Wimberly with Dianne Davis as decorations chair and silent auction coordinators Rose Hodge and Terry Foil. Auxiliary president is Kim Schuck. The ladies were all dressed in red and white checkered outfits along with the tables and the miniature racetrack around the swimming pool.
Emcee Catherine Remak thanked the Rancho owners Henry and Dundie Schulte for the use, once again of their beautiful property. The Leni Fe Bland Award was presented to Chairwoman and CEO of Montecito Bank & Trust Janet Garufis for the many years of partnership with the Rescue Mission which has enabled the Mission to provide assistance to the homeless and addicted. Janet responded, "I'm being recognized for doing what I do. There's much to give back from the Michael Towbes legacy.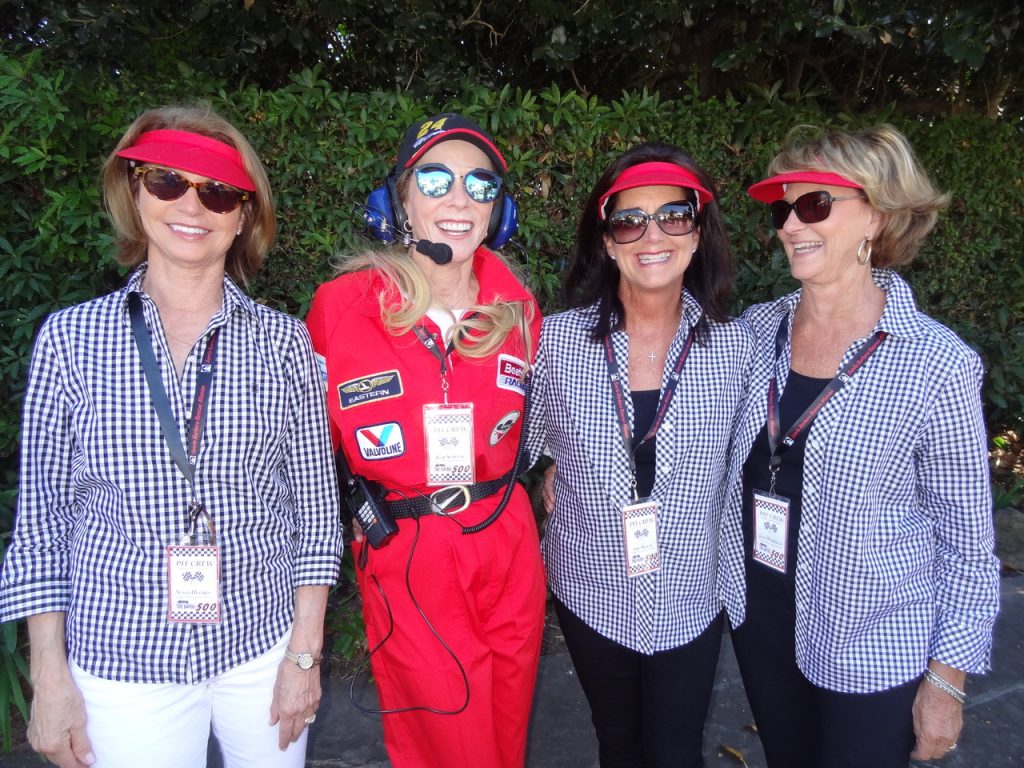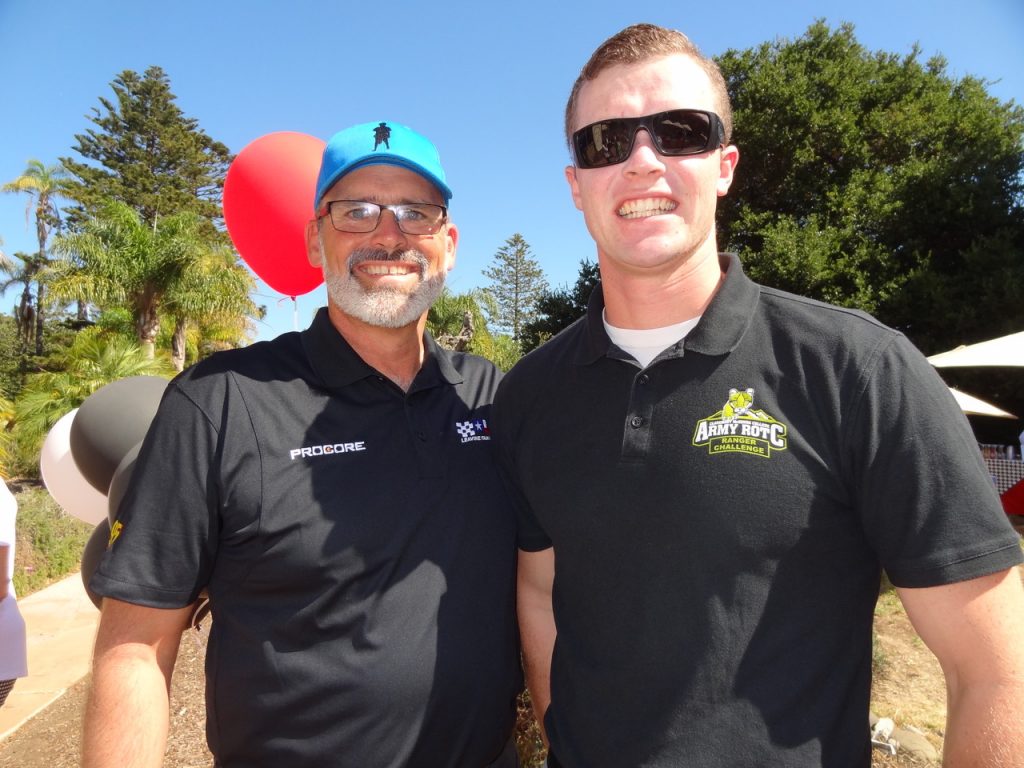 Janet began her career 40 years ago as a bank teller for Security Pacific Bank, now Bank of America. She has been with Montecito Bank & Trust since 2004 and also serves on many local boards in her "spare" time.
We dined family style from Lorraine Lim Catering with our "pit crew" under the grand stand of Moreton Bay Fig trees and listened to program graduate Travis Slauterbeck. The parents divorced and Travis began to steal at nine years of age. He was in and out of foster care. Another burglary and ended up homeless. He calls the Rescue Mission a miracle.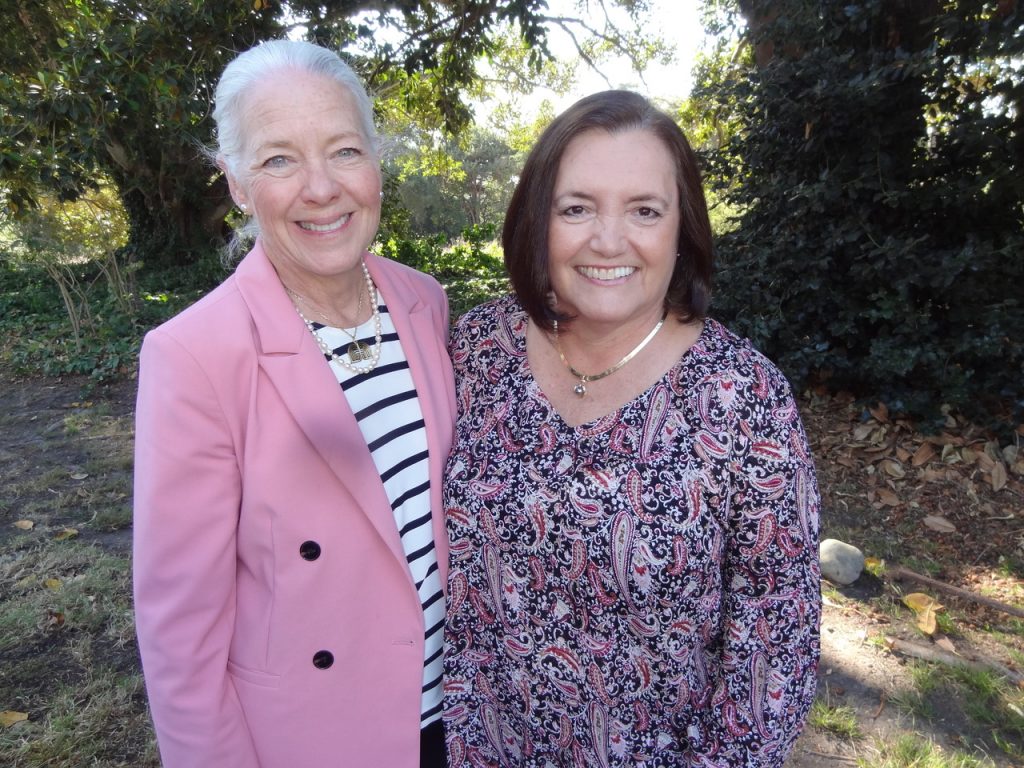 Board chair of the Rescue Mission Joyce McCullough told us, "Over 800 people have completed our program." Rescue Mission president Rolf Geyling is proud. "While only 21% of those completing treatment programs nationally maintain their sobriety beyond five years, 52% of our graduates remain in recovery over the same period."
After a recent renovation costing millions, the Mission is operating at full capacity again. As Rebecca Weber says, "Our doors are always open." That means 365 days a year. They are located at 535 East Yanonali Street and their phone is 805.966.1316.
You might also be interested in...