Crane Country Fair
Crane Country Day School's annual Country Fair has ushered in the fall season for more than 25 years by providing a festive day for the whole community to enjoy. This year's event is no different, taking place on Sunday, October 27 from 10 am to 3 pm on the school's spacious fields at 1795 San Leandro Lane in Montecito.
"Each year at the Fair, Crane welcomes new friends and old, grandparents, alumni and neighbors," said Meg Purdy, who is co-chairing the event with Meggen Maloney. "We share our beautiful campus, play, eat, listen to music and commune with each other. It's a day filled with joy."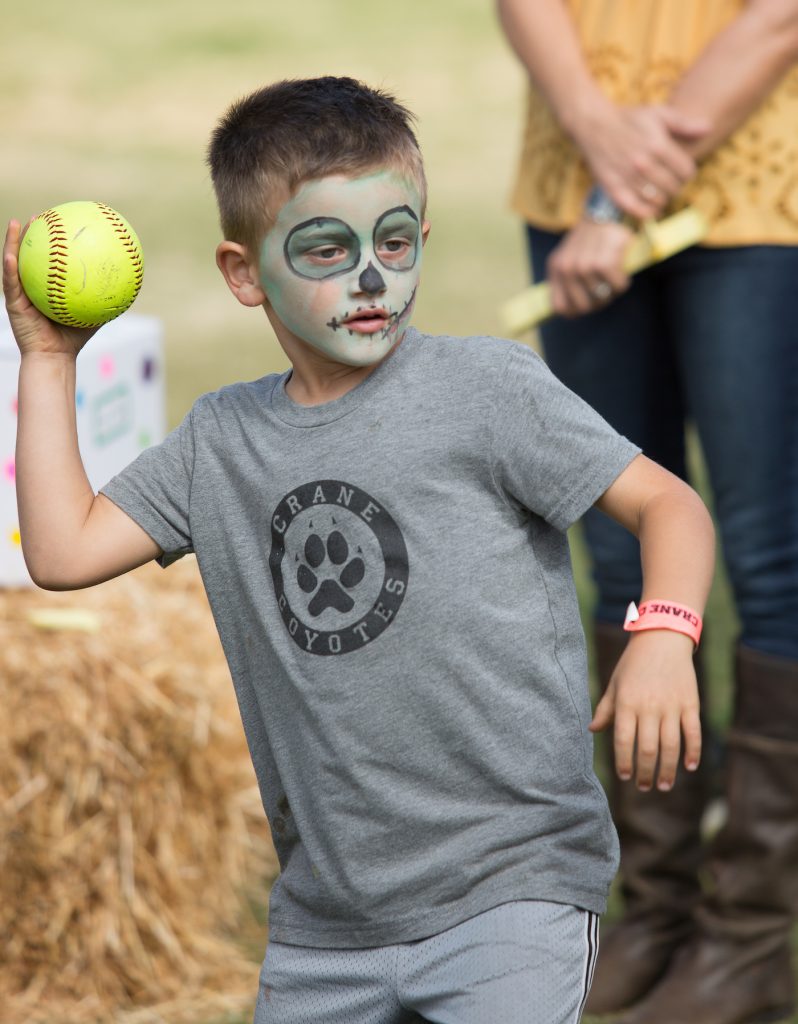 The exuberance is especially apparent among the kids, who safely run from one activity to the next on the school's carnival-like fields. Kids of all ages can enjoy the bounce house, cupcake walk, dunk tank, sponge toss, petting zoo, sack races, arts & crafts and much more. For those seeking a more physical challenge, there's a new 25-foot climbing wall as well as a competitively timed Ninja Course designed by a Crane dad. Also new this year, a bouncing horse race geared to older kids and even adults.
Crane's Green Committee Chairs, Sarah Sheshunoff and Brook Eiler, are spearheading an educational and interactive Green Booth, offering ideas for promoting a healthier planet. They will sell worm bins, owl boxes, bird houses, water bottles and other eco-friendly items and kids will be able to make native seed balls.
"The Fair has long been one of my favorite events because it represents what makes Crane, Crane," said Meg. The event's focus on families, community, joy and learning align with the ideals of the school. And consistent with Crane's credo, which integrates service into the curriculum, the fair has a booth dedicated to philanthropy.
Service learning teacher Ryan Long is collaborating with Direct Relief and creating a dental kit-packing event, open to attendees. The goal this year is to assemble 1,000 kits, which Direct Relief will disperse both nationally and internationally.In addition, prize ticket winners can donate their tickets to Direct Relief and a generous and anonymous Crane family will match the contributions.
No fair is complete without food, so there will be plenty to keep kids well-fueled thanks to Big Daddy's BBQ, Scoops ice cream and healthy, vegetarian alternatives provided by Food Liaison at the Healthy Hut. In addition, the Country Kitchen sells the most delicious fall favorites, including pumpkin pies, peanut brittle, homemade granola, jams, and spice cakes.
Sponsors include Giffin & Crane, Purdy Pediatric Dentistry, SolWave, and Safeway Signs.
The Country Fair will be held on Sunday, October 27 from 10 am to 3 pm on Crane Country Day School's campus at 1795 San Leandro Lane in Montecito. Admission is free and the fair is open to the public, but tickets or a wristband must be purchased to participate in games and activities. For more information, visit www.craneschool.org.
You might also be interested in...