Alma Rosa 2.0: Famous Santa Barbara Wine Label Launches New Look & Experiences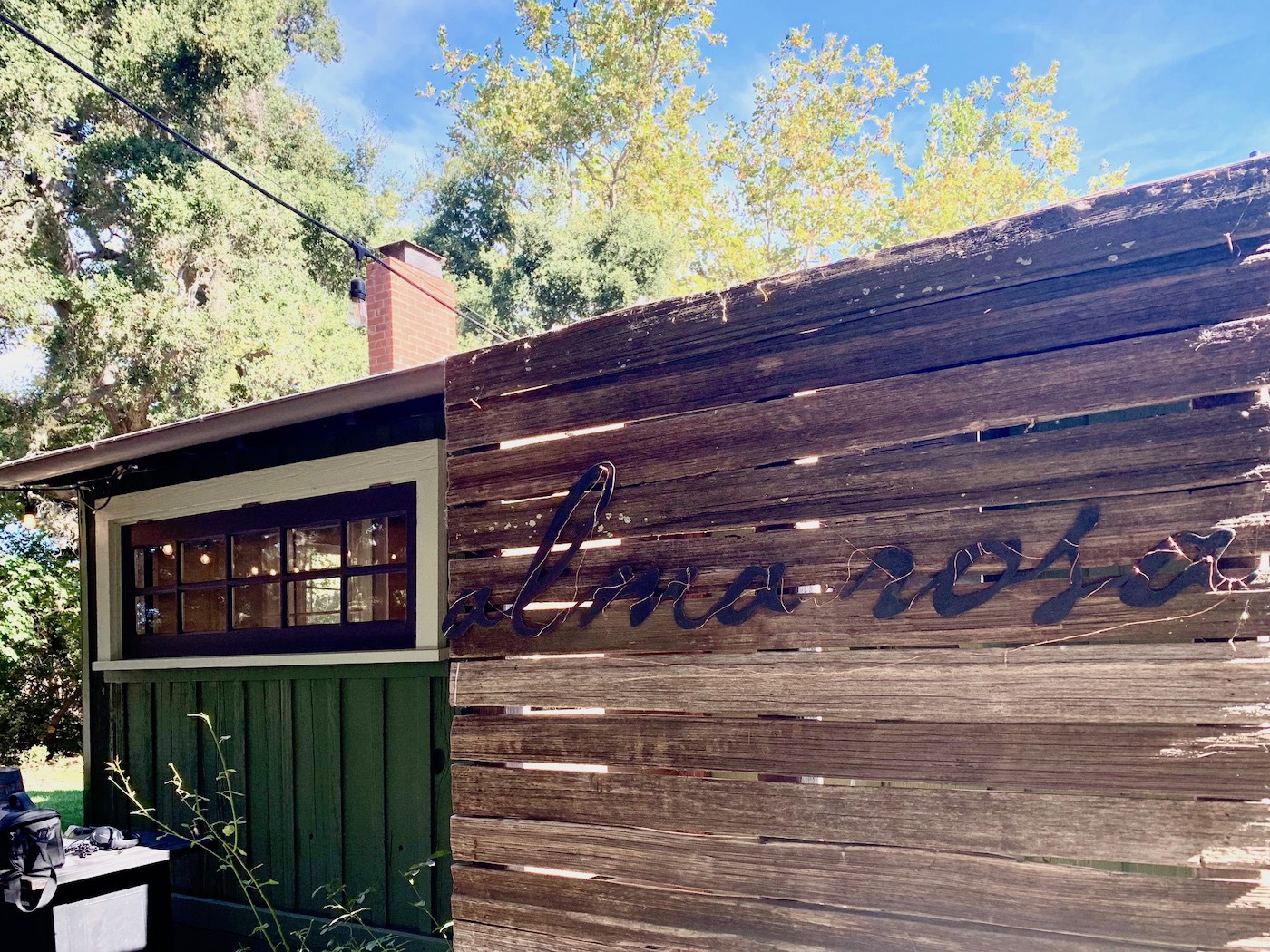 At its core, it is business as usual at Alma Rosa Winery – nothing's changed. The popular label founded in 2005 is still in the hands of wine legend Richard Sanford, still growing grapes organically and still producing some of the best pinot noir and chardonnay that Santa Barbara County has to offer.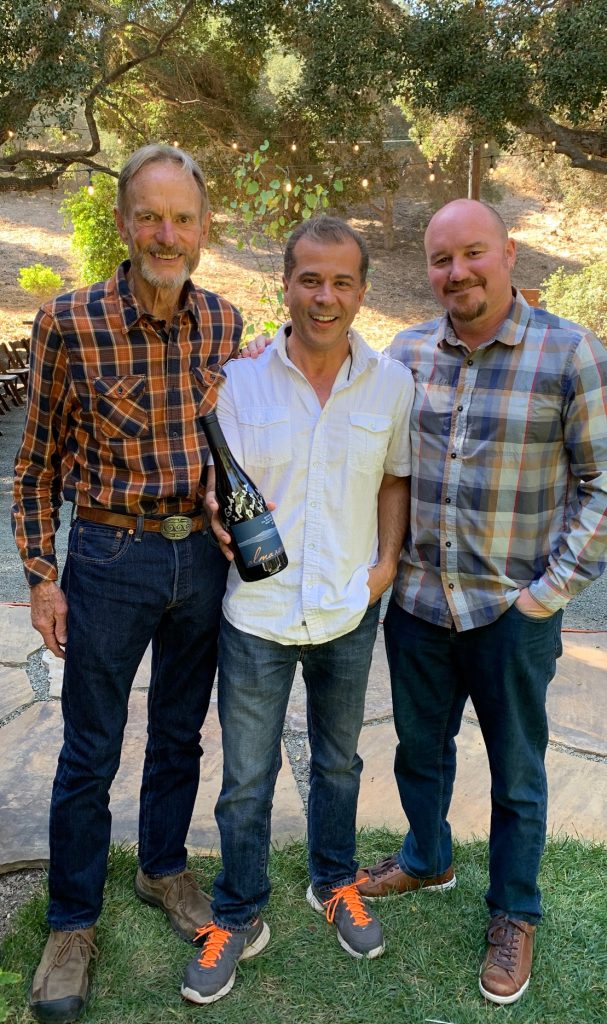 But a refresh of the brand means Alma Rosa has a new look now – its label has gone from black and red writing on a white backdrop to a more textured look on a marine blue canvas, with language and an artistic nod to the Sta. Rita Hills – the lauded growing region where Alma Rosa is based – in copper colored curves. And Alma Rosa is raising the bar when it comes to intimate wine experiences, too, providing a variety of educational tasting options at the winery's historic ranch.
Richard and his wife, Thekla, planted El Jabali Vineyard in 1983 on a 628-acre ranch along Santa Rosa Road, just south of Buellton. This sprawling property, marked by undulating north-facing slopes, had once been part of the much larger Rancho Santa Rosa land grant, which was established in 1839 and which would later be parceled out. In the hands of the Sanfords, champions of sustainability, El Jabali would go on to become the first certified organic vineyard in all of Santa Barbara County.
Of course, Richard Sanford had fallen in love with this remote area – known today as the Sta. Rita Hills – years earlier for its unique grape growing potential: the diatomaceous soils here are rich in silica and the ocean air funneled by the east-west traverse of these hills moderates temperature. Sanford planted the area's first pinot noir vines back in 1971, an act that was equal parts foresight and serendipity: that vineyard, Sanford & Benedict, located about five miles from El Jabali, and the Sanford Winery that it would soon spawn, remain prominent milestones in Santa Barbara's viticultural identity to this day. Sanford's decades of insightful plantings and thoughtful winemaking would earn him induction into the Vintners Hall of Fame – the first Santa Barbara winemaker to win this honor – in 2012.
Sanford, now 78, riffed about his winemaking tenure during an intimate gathering at El Jabali Vineyard this past weekend. In a chat moderated by Wine Enthusiast Magazine editor Matt Kettmann, Sanford reminisced about the days after Vietnam when he, a former Navy captain, sought immersion in nature as a way to cope – hence his love for agriculture and his fortuitous discovery of an uncultivated landscape north of Santa Barbara. He spoke about heartache – financial setbacks led him to lose his namesake winery, which is owned by the Chicago-based Terlato Wine Group conglomerate now. And he expressed hope "for the young winemakers who have chosen to make wine here, too."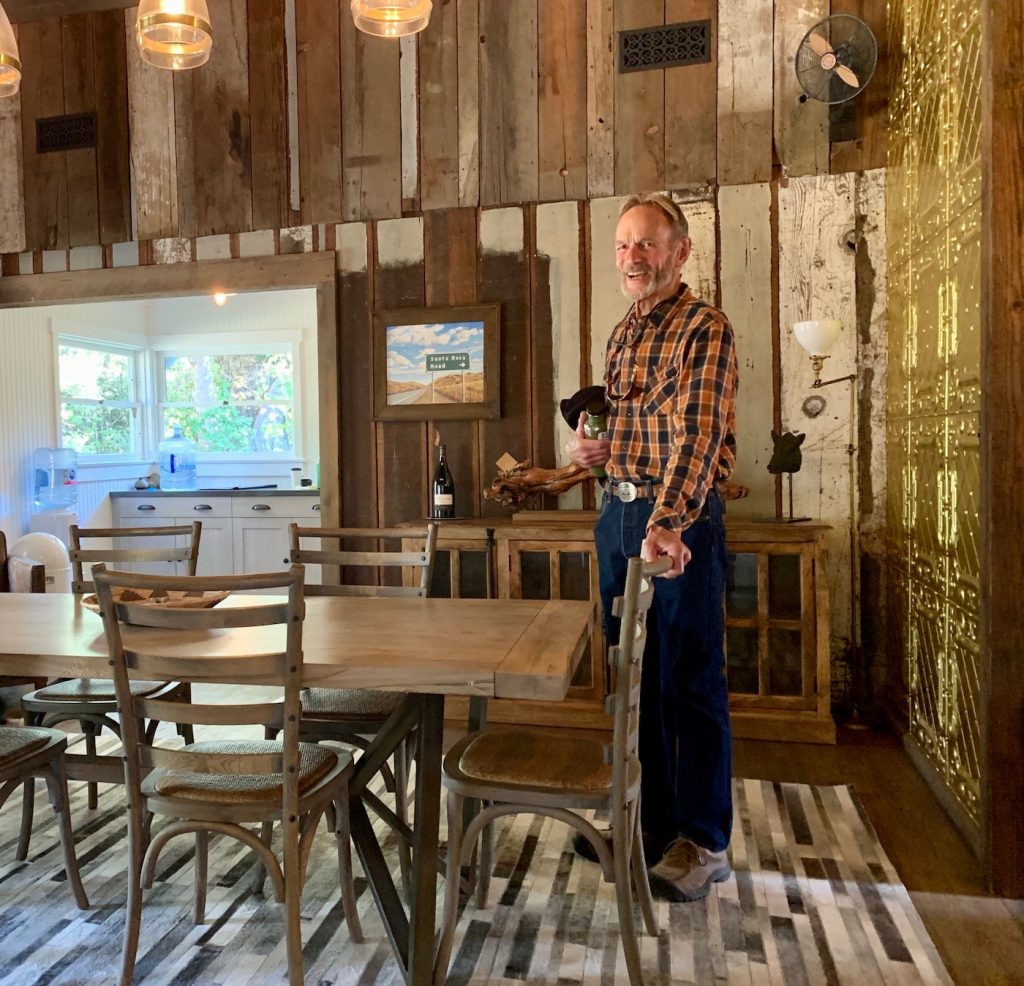 The open-air conversation with Sanford took place just outside a historic ranch house that dates back more than 100 years. The structure, which just completed a one-year refurbishment, is cozy, elegantly rustic, and full of old world touches. Something special: the gentle pull of a mock book on the shelf opens a thick wooden door that reveals a temperature-controlled cellar filled with old vintages of Alma Rosa wine. Outside, it is shady and secluded, and a stone's throw from the 38 acres of vineyards that make up El Jabali. The ranch house is available for private events and is also at the epicenter of Alma Rosa's brand new lineup of wine tasting experiences: the Historic Ranch House Tasting ($35 per person, 90 minutes), a guided seated tasting of current releases; the Historic Ranch House and Vineyard Tour ($40/pp, 2 hours), which includes a one-mile stroll through the vines; and the Ranch House Wine & Cheese Pairing Experience ($50/pp, 90 minutes). All these experiences can be customized, too.
Alma Rosa did, itself, change hands in 2015, when the Sanfords sold their label to Bob and Barb Zorich. Richard and Thekla Sanford continue to live on the sprawling ranch, though, and continue to be the faces of the brand, especially as it reinvents itself now and expands the way it allows consumers to experience wine. You can also visit the Alma Rosa tasting room along Industrial Way in Buellton, which is open seven days a week.
Cheers!
Check out almarosawinery.com. 
You might also be interested in...