Walk, Don't Hop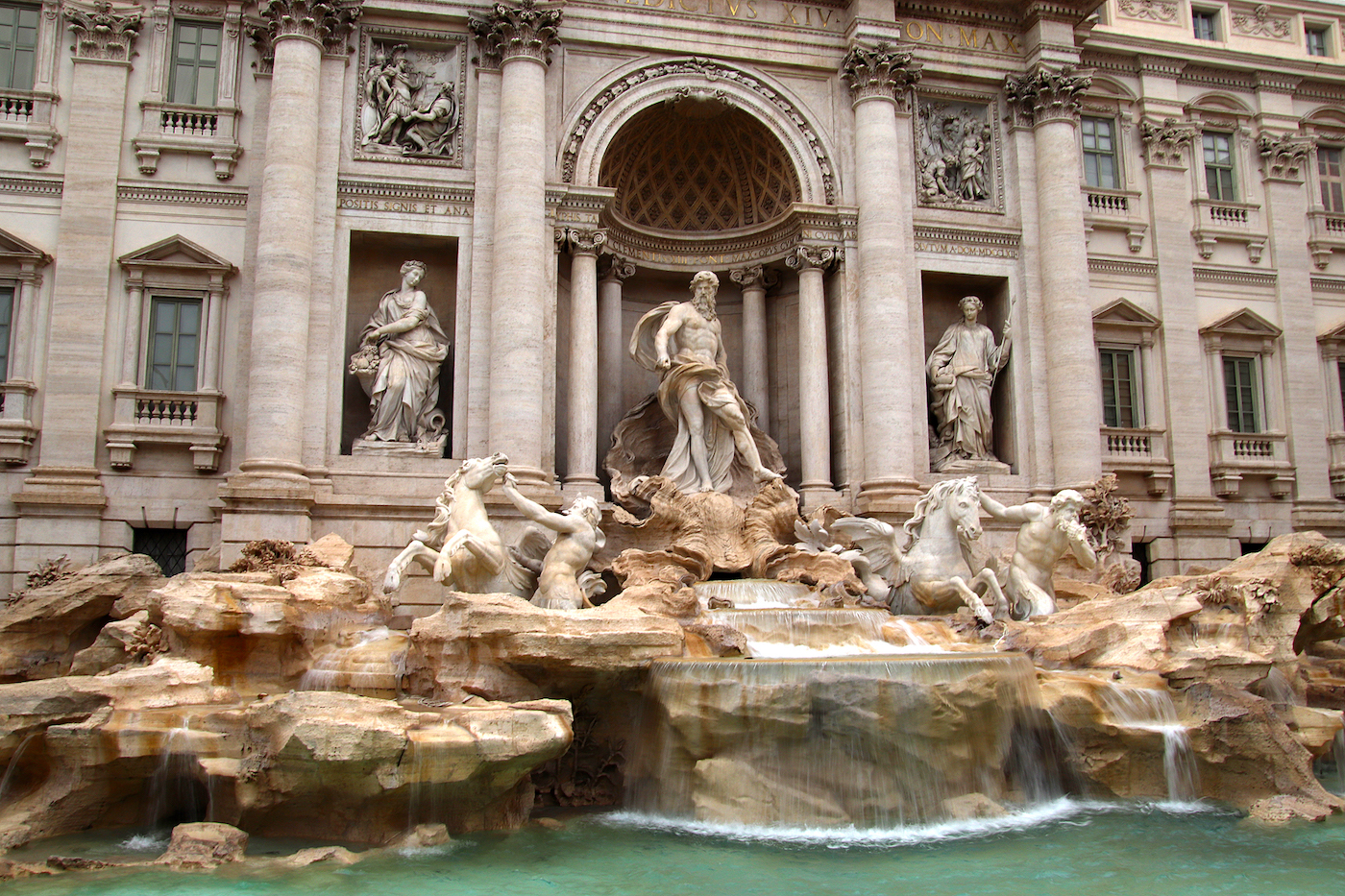 (Read more humorous adventures in Ernie's travel book: "Where are Pat and Ernie Now?" available at Chaucer's.)
I'm always suspicious of someone trying to sell me something. Which is odd because I used to be in retail.
"I'm not sure I need the latest Kodak Instamatic 60."
"Comes with a free flash cube."
"I'll take it."
That was many years ago and many miles away.
"Hop-On Hop-Off tickets," the guy said in an accent that was hard to distinguish. He showed us a map with all the main attractions in Rome. I tried to take the map. He wouldn't let it go.
"It's 18 euros each for the rest of the day. Whataya think?" Pat asked.
A Hop-On Hop-Off bus stopped nearby. It was packed with tourists all taking photos of other tourists. "That's 36 euros and we'll only have time for, like, one hop, two at the most."
"We have 24-hour tickets. Very good deal."
I looked around Piazza Venezia. There were guys with red Hop-On Hop-Off shirts on every corner. "Very good deal… very good deal… very good deal…" echoed off the towering Victory Emmanuel monument. "Everything looked pretty close on that map. I think we should figure out local transportation. Probably a lot cheaper and less crowded."
In a nostalgic moment of selling success, proving I still have it, Pat said: "Perhaps you're right."
So, the next morning just outside of our Airbnb in the Trastevere neighborhood, we bought two all-day passes for seven euros each, and now happily stood – in the rain – at the tram stop. "Let's take the 3," I suggested. "It goes to the Coliseum."
I knew we'd never get into the Coliseum on a Sunday without advanced tickets, but I wanted to see it anyway. So, we hopped on and sat for a long time. The conductor came out and opened and closed the sliding door a few times. He went back to the front and we began moving. It went just a few yards, then took a right. We stopped. The conductor opened and slammed the back door. This time a bit harder. We drove to the first stop. A few people got on. We didn't move. This time he rebooted. All the lights went out then back on. People were chuckling in Italian. Finally, we got going again and made it to the next stop. This time the conductor forced open the doors and told us all to get off. Another conductor came out and was arguing that everything would be alright in a minute, he'd called someone. At least that's what I think he said. They were lots of hand gestures. We walked back to the stop – in the rain.
"Very good deal," Pat muttered.
Finally, the 8 tram came. It was full. "Plenty of room on the 3 tram," I suggested. No one got off. We crammed in and made it to Piazza Venezia again.
The Airbnb owners had left us a pocket WiFi. Turns out it was a short walk to the Pantheon. We passed the Hop-On Hop-Off bus which was stuck in traffic. The upper deck people were holding umbrellas.
Church was in session, so no one could go into the Pantheon. We found a covered outdoor restaurant and ordered cafés and toasted crostini with prosciutto e formaggio. The rain slowed and the line swelled. We followed the WiFi to Trevi Fountain. That's when we realized how close most things really were.
After 100 photos of the towering Oceanus and the Tritons of Trevi, we walked back to the Pantheon. Amazing! Built almost 2,000 years ago, the Pantheon's dome is the world's largest unreinforced concrete dome. It has a central oculus open to the sky, which confirmed it was still sprinkling. I took photos of statues and frescos while Pat read all the signage. Then we took the tram home and explored Trastevere. Pat found the oldest Catholic church in Rome. We caught the last 15 minutes of a service (just the right amount!).
"Dinner?"
We got a bottle of wine, spaghetti carbonara, and a salad the size of a soccer ball with olives, capers, tomatoes, potatoes and more. Plus, they gave us free liqueur for dessert. The bill came to exactly the 36 euros I had saved us. Pat handed it to me. "Congratulations on your purchase."
"What? No free flash cube?"
You might also be interested in...