IN PASSING: Clark Malcolm Greene (1946 – 2019)
Clark graduated from Jefferson High School in Monroe, MI in 1964, and five decades later, with Jack Mabe, co-founded the Raymond L. Kessler Scholarship fund, honoring its Principal. As a true "Renaissance Man," Clark's career encompassed being a Maker of Steel, Writer and an Educator.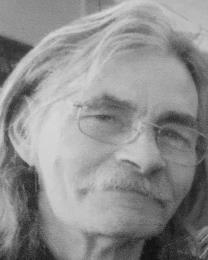 In the Steel Industry, while employed at Georgetown Steel Corporation (GSC) in Georgetown, SC, Clark: Wrote and administered a Work-Place Literacy Grant; put GSC in the global market complying with ISO 9000 (International Standards Organization); taught techniques of vibration analysis and maintenance in Paris; and established the first Apprenticeship program with the U.S. Department of Labor and USWA (United Steel Workers of America). While working at Siemens AK Steel in Indiana, Clark's maintenance department won the NAME (North American Maintenance Excellence) Award.
As a gifted author, Clark published two companion memoirs, DOG is GOD Spelled Backwards and Things I Only Did Once, which chronicle growing up with his Airedale Terrier, Patch, by Lake Erie in the 1950s and '60s. As a skilled ghost writer, he intuitively got into the heart and soul of his clients.
Most notably as an educator, he taught in the Physics Department at the University of Michigan, Ann Arbor, training Ph.D. candidates how to use machine tools enabling them to competently build parts for NASA's space shuttle.
Clark's life philosophy was successfully demonstrated by his propensity to be able to answer "Yes" to three questions prior to speaking or acting: "Is it true? Necessary? And Kind?" and "If you're going to do a job, best do it right the FIRST time!" Of his wife he maintained, "If there were thorns, I hadn't noticed."
Memorial contributions in his memory can be made by inquiring to ManOfSteelClarkGreene@gmail.comwhere. Expressions of condolence may also be sent.
"Love Above All!" – Paula Jean Greene
You might also be interested in...