Alumni Return for Homecoming Weekend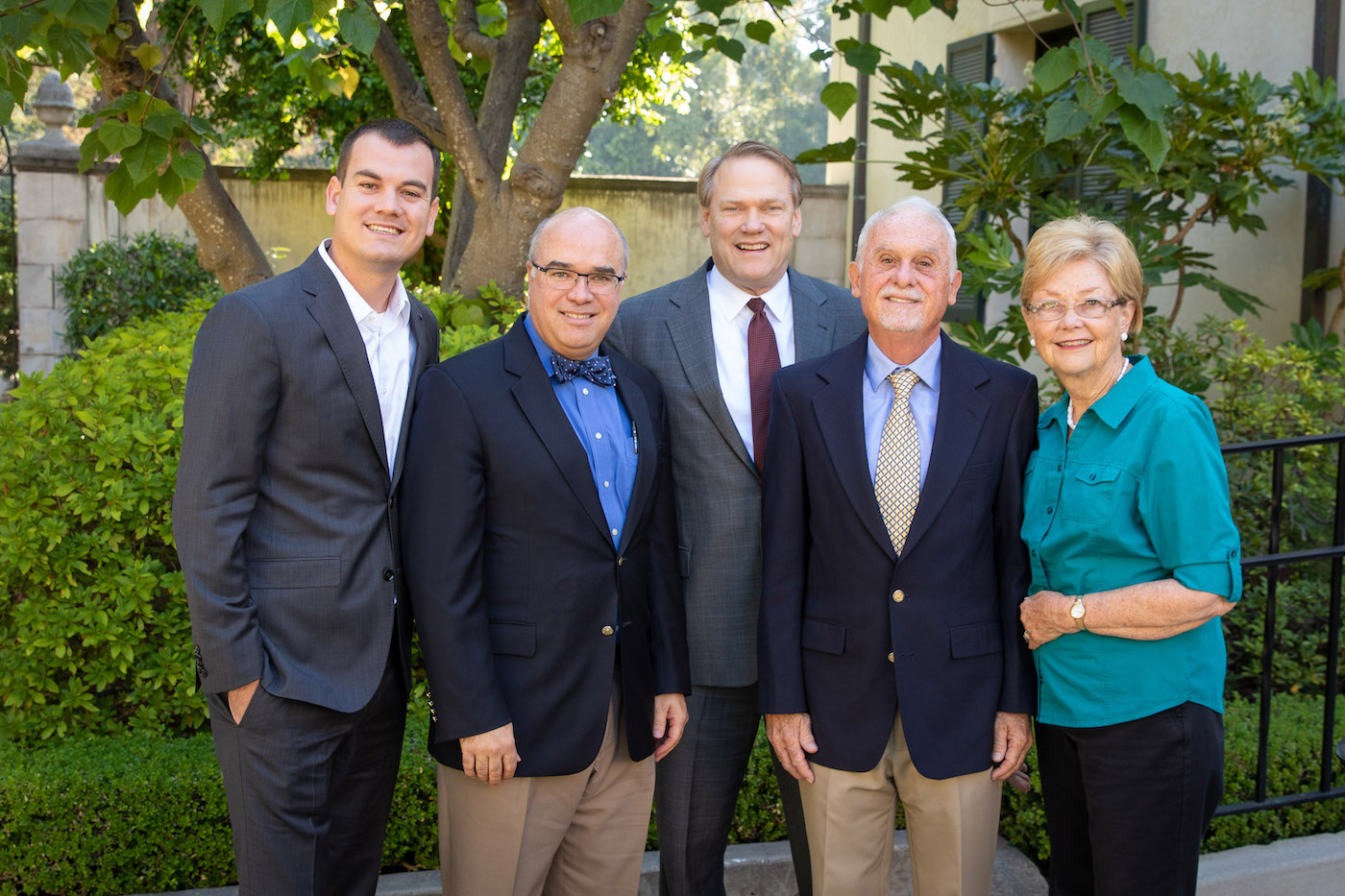 Westmont celebrates Homecoming 2019 with a full slate of on-campus events October 11-12, including the annual All-Alumni Brunch which honored Erik Olson '90, a partner and trial lawyer at Morrison & Foerster LLP, and Leeba Lessin '79, former president of CareMore Health System, as Alumnus and Alumna of the Year, respectively. Jim '70 and Sue Bergman DeVries '71, longtime missionaries with One Challenge International (OCI), received the Global Service Award, and Scott Hempy '14, founder and chief revenue officer at Filld, has earned the Young Alumni of the Year.
Olson's practice focuses on the litigation of intellectual property, securities, and corporate governance disputes, with particular emphasis on clients in the biotechnology, medical device, telecommunications, and high-technology industries. He serves on the Law Foundation of Silicon Valley, which offers pro bono attorneys to foster youth, people with mental illnesses, and other underserved populations in Silicon Valley facing legal challenges. He earned a Juris Doctor from Stanford Law School in 1994. Erik is married to Jill (Primuth) '89. Their son, Andrew, graduated from Westmont in 2018, earning a degree in biology and political science.
Lessin started a health-maintenance organization in Santa Barbara in 1986, and she has played a leading role in a managed care company. While with CareMore, a health plan and care-delivery system for Medicare and Medicaid patients, she created a highly regarded medical management and care model for the care of chronically ill patients. She is also the former president of the Southern and Northern California operations of PacifiCare, a health insurance company that is now part of UnitedHealth Group.
The DeVries have shared a lifetime of marriage and ministry, raising three daughters who now serve in the mission field themselves with the DeVries' 10 grandchildren. The couple began their career in Ghana, teaching high school. For the next 20 years, based in Kenya with eight families, they traveled and trained pastors. In 2006, they moved to Cyprus to support missionaries in the Middle East who face ongoing stress. After 38 years, Jim and Sue have moved to Colorado, but they continue to work with OCI.
Hempy, who was named to Forbes' prestigious 30 Under 30 list in 2016, began delivering fuel through the Filld app to the Bay Area in April 2016 and has expanded to Washington, D.C. While at Westmont, he participated in Westmont in Haiti, using microfinance to launch small businesses during spring break. He is married to Kylie (De Raad) '14.
The men's and women's soccer teams excelled with the large Homecoming crowds. The No. 7 Westmont women's team and the No. 4 Westmont men's team both beat Vanguard, 3-0.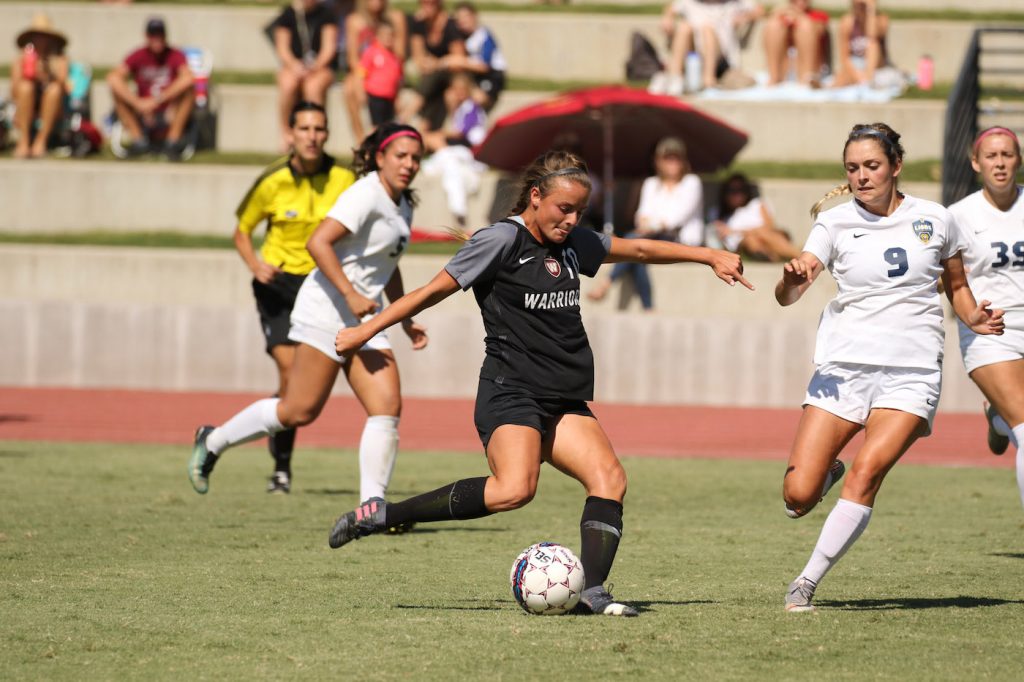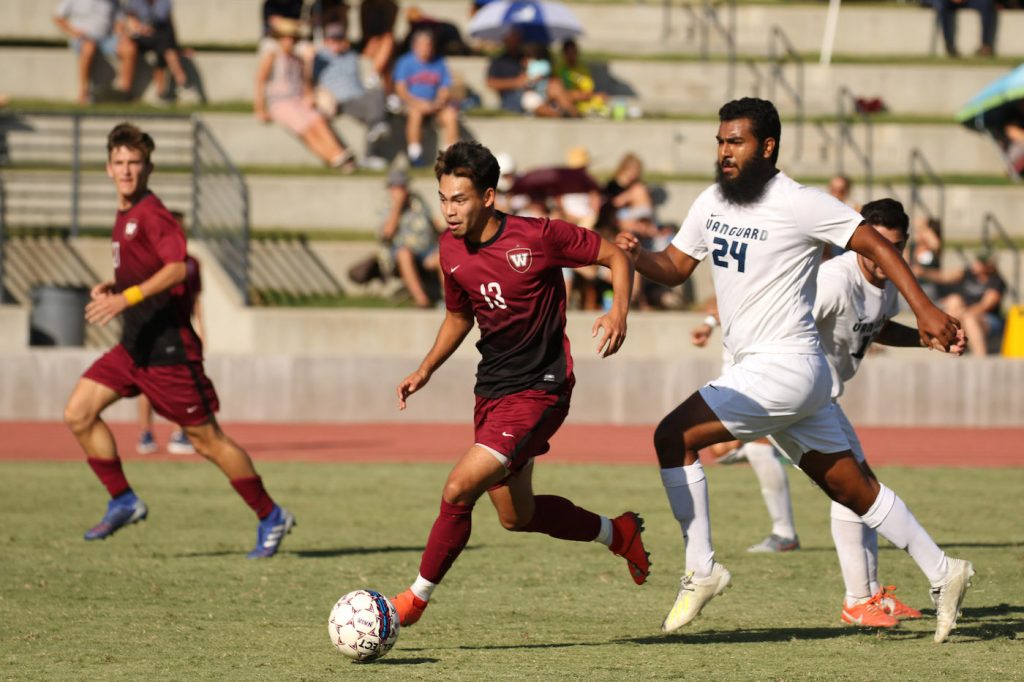 You might also be interested in...