Wine Through the Lens: New Hardcover Book Spotlights Local Industry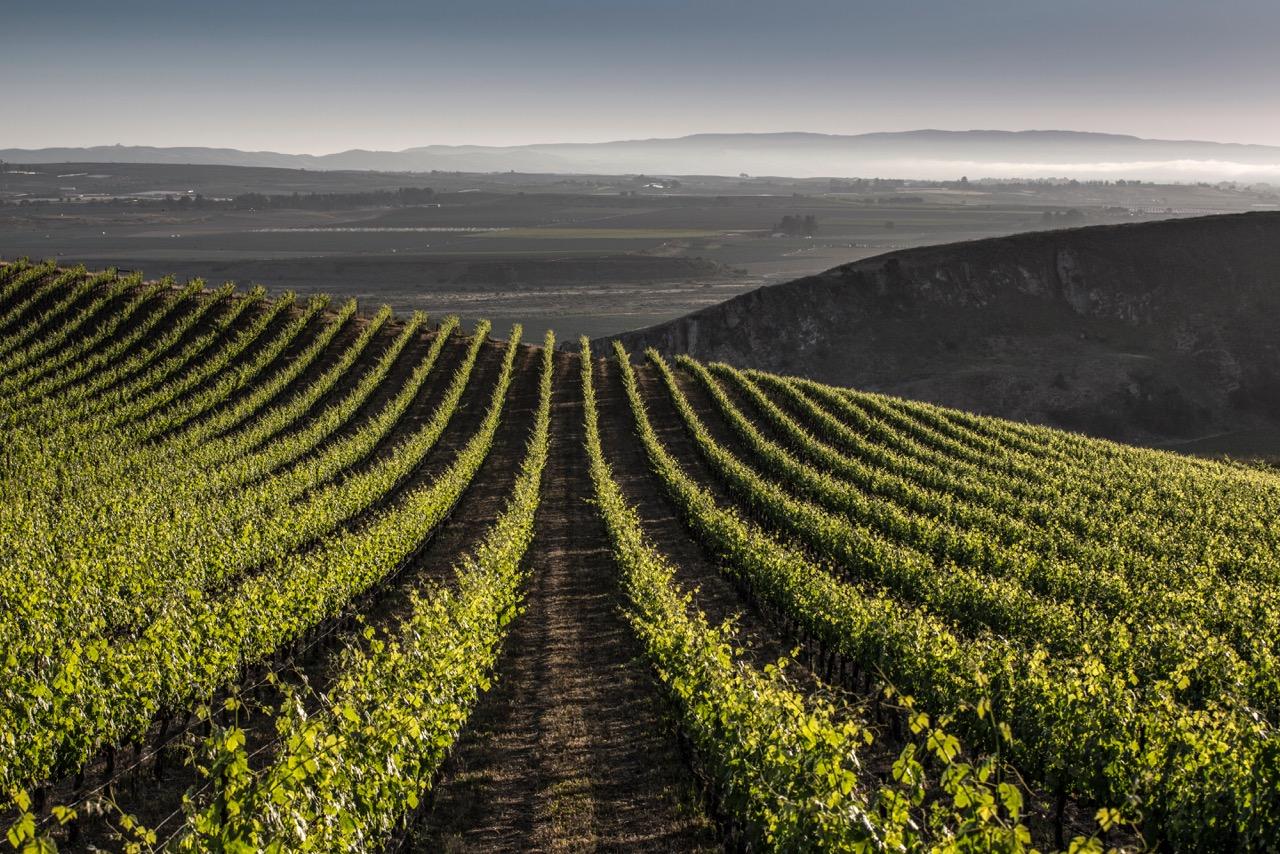 There are plenty of photography books on how wine is made, and by whom, and what tasting rooms look like," declares George Rose, who happens to be a real whiz behind the lens himself.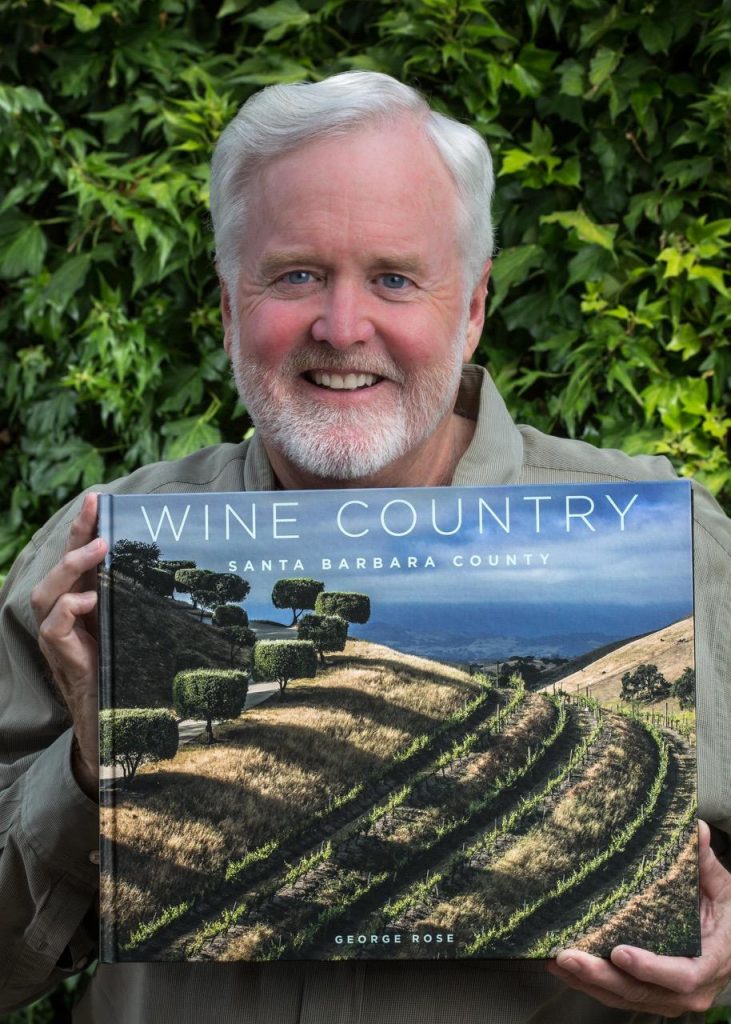 "I set out with the idea of showcasing where the grapes are grown. This is about the land and the people – it's about the place."
Rose's latest coffee table book is, in fact, a beautiful tribute to Santa Barbara County's wine region, delivered in sweeping, moving images. The hardcover Wine Country: Santa Barbara County ($80, including California sales tax and shipping) is almost 200 pages long, weighs more than three pounds and takes full advantage of its 11-by-14-inch format. "I wanted to present the pictures as if people were walking through a gallery," says the photographer. "When you turn the page, and that image doubles in size – it makes an impact."
Rose's style makes the various vineyards depicted in the book look downright spectacular, like a sun-drenched stretch of Stolpman Vineyards along Ballard Canyon, or the starry harvest sky above Dierberg-Star Lane Vineyards near Lompoc, or a blanket of fog hugging the vines at Grassini Vineyards in Happy Canyon. Portions of the book guide the reader through several wine growing hot spots, like the pinot noir haven that is Sta. Rita Hills, the much warmer Los Olivos District, and the Foxen Canyon Trail.
But Rose's book goes well beyond the wine, reaching for that sense of place he mentions, capturing the people who live in the towns that make this particular portion of California special. "There's a very Western flavor to Santa Barbara County that makes it unique and different from Napa and Sonoma," says Rose, who published a similar book on Sonoma County's wine region in 2017.
Solvang is represented by the young ladies doling out aebleskivers during Danish Days, the dancers twirling down Mission Drive during the 4th of July parade and the legendary Rancheros Vistadores traversing the open range on horseback. Buellton, Lompoc, and the Santa Maria Valley star, too. And even Santa Barbara gets a chapter, with big pictures of families at dinner, friends out on bikes and plenty of smiling sippers in the Funk Zone. "I've been fascinated watching the wine tasting idea in an urban setting really explode," says Rose.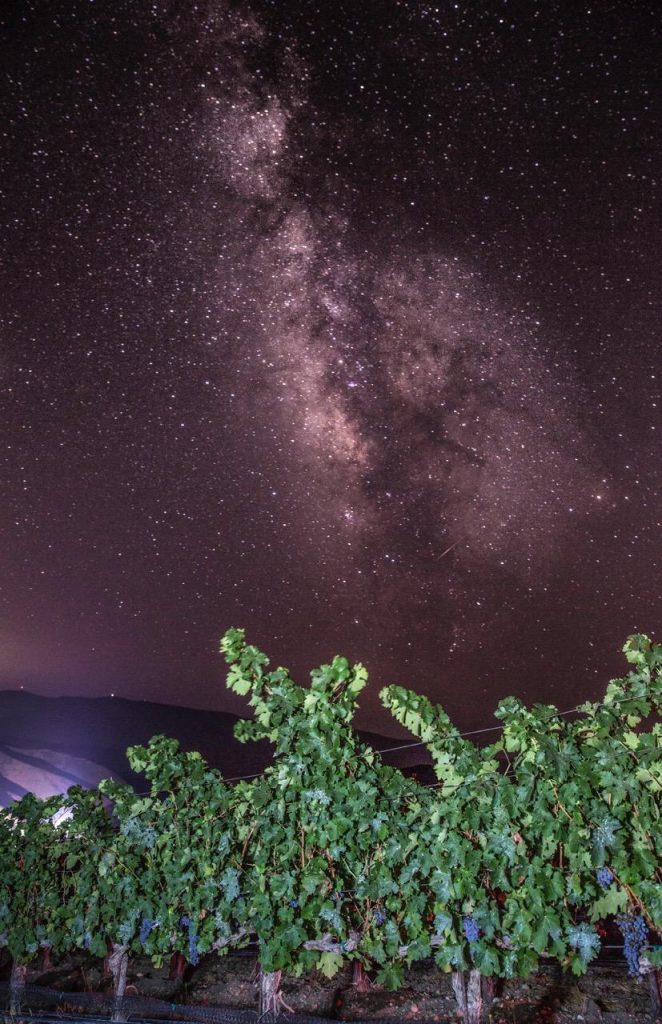 One of the book's most poignant sections is its spotlight on the women and men who work the vineyards. Dozens of photos capture the oft-grueling physical task of harvesting grapevines – plucking and sorting thousands of berries by hand, and often in the cold, dark hours between midnight and dawn. "I feel strongly that California is rooted in agriculture," says Rose. "There'd be no wine industry without these people – they are critical to the success of California wine. And it's very important that we keep hitting on that topic. With all the politics today, that message gets lost."
Rose, who moved from Healdsburg to Solvang six years ago, brings a lifetime of behind-the-camera experience to his new tome. He was in his 20s when he worked as a staff writer at the L.A. Times and, soon after, as an in-demand freelancer for Newsweek, Time, and Rolling Stone. More than 13 years followed, as an official photog for the NFL. Serendipity stepped in when Rose was offered a job in wine industry marketing, a job he held for 25 years with companies like Fetzer and Kendall-Jackson. But Rose, who never stopped honing his shooting skills, decided to return to photography full-time in 2012, and he's been gazing at vineyards through his lens ever since. "I realized quickly," he says, "that my style worked well with vineyards' own growing social media needs."
Wine Country: Santa Barbara County is self-published by Rose, who secured funding from myriad tourism groups, like Visit Santa Barbara and Visit the Santa Ynez Valley, and local wineries, including Zaca Mesa, Foxen, and Bien Nacido. The book is available at all sponsor tasting rooms, as well as Rose's own website, georgerose.com.
Rose is holding several upcoming book signing events, including October 12 at Pence Ranch Winery in Buellton and October 19 at both Melville Winery and Dierberg-Star Lane Vineyards, both near Lompoc. An art exhibit featuring many of Rose's recent landscape photography, titled "Santa Barbara County & Beyond," will open at the Wildling Museum in Solvang on November 16.
Cheers!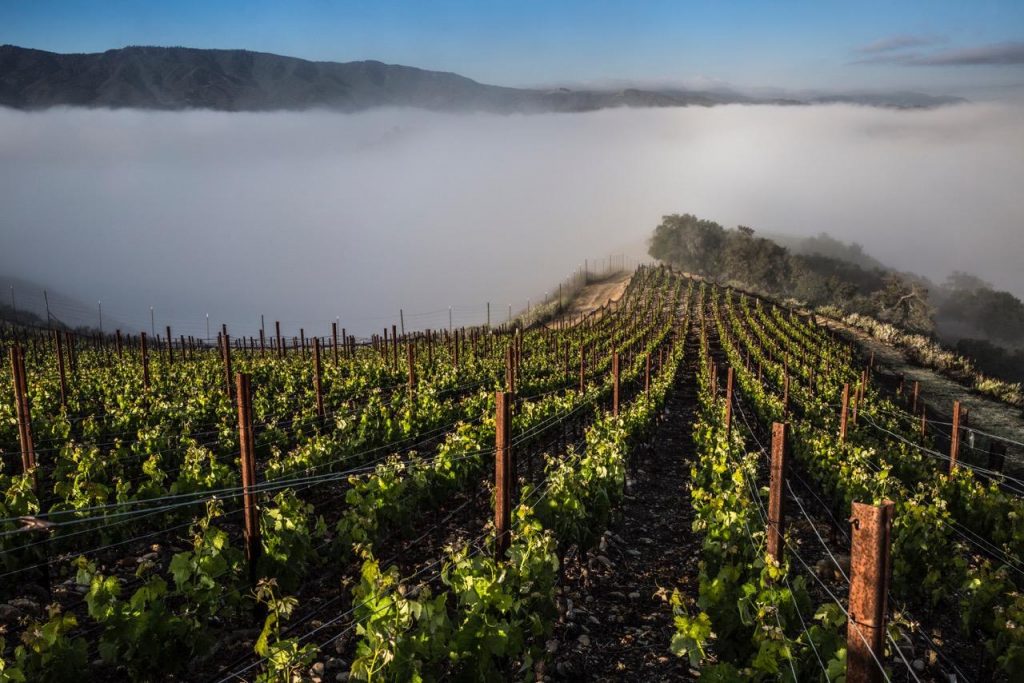 You might also be interested in...