SBIFF Welcomes Benjamin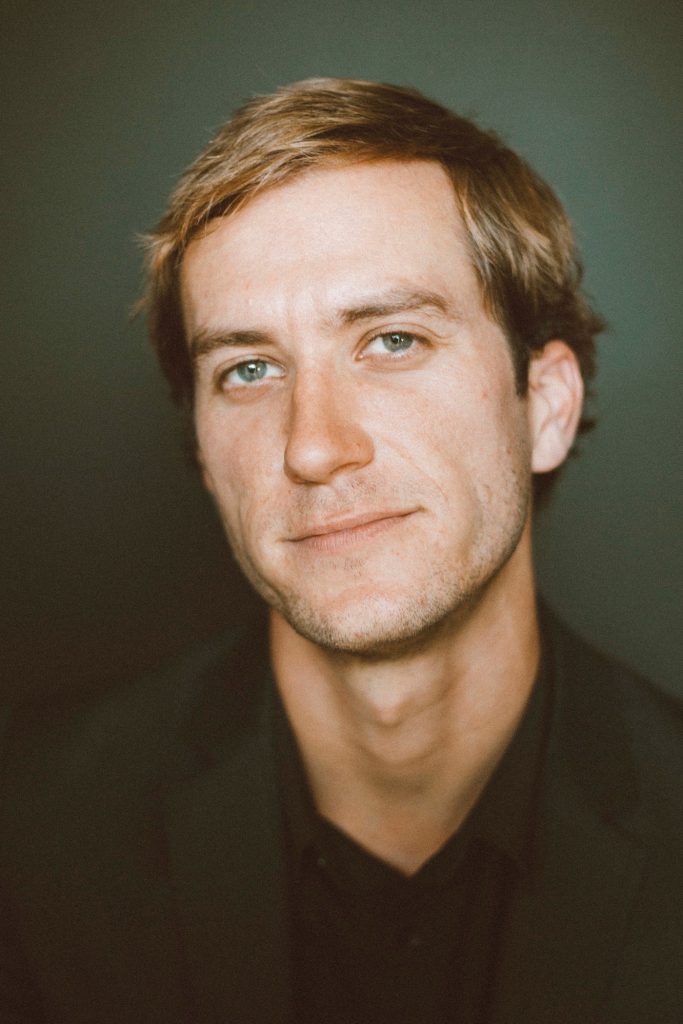 Santa Barbara International Film Festival has hired veteran Benjamin Goedert as its new development director.
In his new role, Goedert will be responsible for generating funds to support the fest's dynamic arts and educational programs through sponsorships, grants and donations.
He moved to our tony town 11 years ago to attend City College where he was first introduced to SBIFF's internship program through a film class taught by Roger Durling.
After studying film and media at UCSB, Goedert was hired into the fest's development department to coordinate sponsorships and fundraising efforts. He has been part of the organization's development teams for the last eight festivals.
Family Woman 
Santa Barbara singer Katy Perry will take on the official role of stepmother when she ties the knot with British actor Orlando Bloom, 42, who starred in Lord of the Rings and Pirates of the Caribbean.
And Katy, 34, a former Dos Pueblos High student, feels she has "definitely matured" while helping raise Orlando's eight-year-old son Flynn from his marriage to Australian supermodel Miranda Kerr, who he divorced in 2013.
"I used to not wake up until 11 am, but now I'm in bed like a normal person at 10 pm, just like falling asleep," she says of life with her new family.
"I guess this has definitely matured me. This is adult time. That's why I still dress as a child – to fight against it."
Ellen's New Shows
Montecito talk show host Ellen DeGeneres is turning from serial real estate flipper to TV mogul.
Ellen, 61, has four new series in the works that will soon be coming to HBO Max.
"I'm very excited to bring my new shows to HBO Max," she says. "I don't know who Max is, but I can't wait to work with him."
Three of the shows are straight to series orders, meaning Ellen won't have to make a pilot episode to try to sell her idea, according to Variety.
The shows include Ellen's Home Design Challenge, First Dates Hotel, and a 2D animated children' series called Little Ellen.
The fourth show, a documentary-series titled Finding Einstein, is in development.
All in the Family 
It was quite a family affair when Montecito actor Billy Baldwin flew his clan to South Carolina, for the lavish wedding of his model niece, Hailey, 22, to singer Justin Bieber, 25.
Billy, 56, and wife, Chynna, 51, with their children, daughters Jameson, 19, and Brooke, 14, and son, Vance, 16, who has just recovered after a battle with cancer, attended the nuptials in matching custom tracksuits.
They were among 70 guests at the 20,000 acre 152-bedroom Montage Palmetto Bluffs Hotel's sunset ceremony in Bluffton. Other guests included Kendall and Kylie Jenner, their mother Kris, singer Usher and Santa Barbara warbler Katy Perry, 34, sans British actor fiancé Orlando Bloom.
Rest in Peace
On a personal note, I remember Lorraine Wilson, a longtime Montecito resident, who has moved to more heavenly pastures aged 87.
I first met Lorraine when I moved from Hancock Park in L.A. in 2007 to become a columnist on the Santa Barbara News-Press and co-host a travel show on its radio station AM1290.
A delightful and charming lady, who wrote a full-page column On The Town in the Sunday edition, she shone a bright spotlight on our Eden by the Beach's nonprofit community.
She will be much missed….
You might also be interested in...