Interesting Buys
Over time, or sometimes when a new listing hits, a specific listing or a smaller group of properties can stand out as what agents might collectively see as good buys or, Best Buys. This is not a term meant to imply that a property for sale is necessarily "cheap," but perhaps by my definition, it is a best buy for a reason, perhaps for many reasons (price, location, style).
Perhaps a home is simply best for the low or reduced asking price, or best because of a rareness of opportunity for instance, best streets for walking to Montecito Union School, best condo alternative for a small family under $2 million, best value for a remodel or upgrade potential, and on and on. Categories and "status" of properties for sale in the MLS tend to fall into a few stated and/or agent-identified categories: newer listings, older listings, reductions in price, and/or lengthy time on market, among others.
This column is focusing on lengthy time on market, or "How has this home not yet found a buyer?" category. Usually, it's just about finding the "right buyer" at the right time and for the right price. There are many good options for homes in most price ranges in Montecito over a million dollars, so it is also about architectural style, street, school district, size of home and more. Here are four to consider.
1520 Bolero Drive: $3,450,000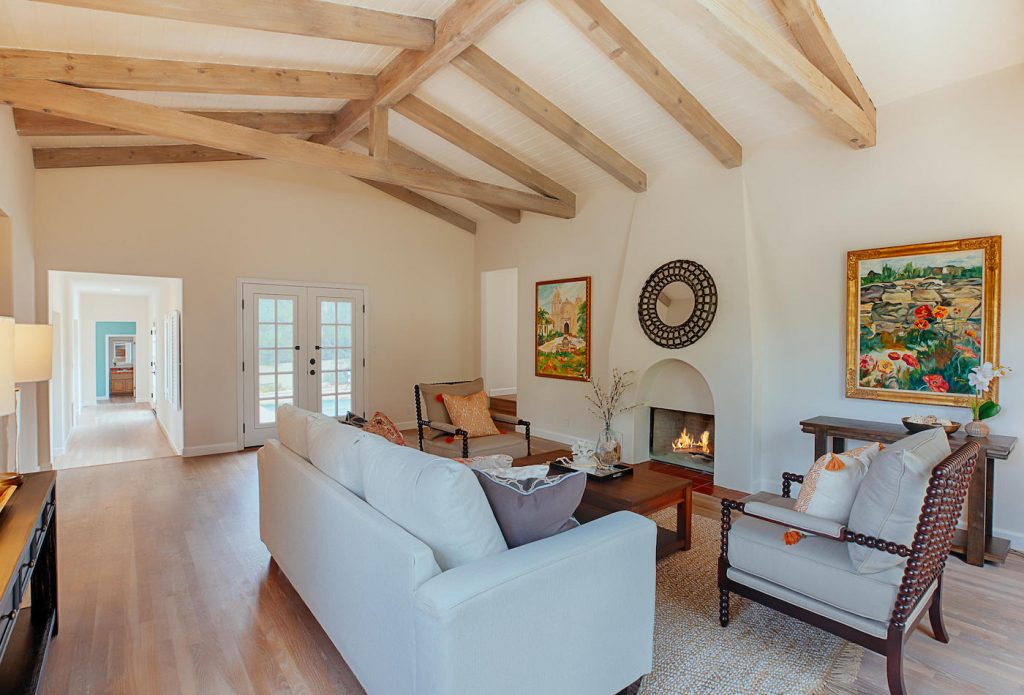 Located on a generous acre+ corner lot, this Spanish-style home has been on the market nearly six months. This property features outdoor patios, mountain views, a north/south tennis court, hot tub, pool, and is a short walk to the San Ysidro Ranch and the upper village. Sited on a less traveled street, one enters through gates leading to a walled and fenced compound.
Inside find wood floors, wood beam vaulted ceilings and French doors leading to the outdoor enjoyment areas. This home was more recently listed at $3,650,000 and has been reduced to its current asking price.
240 Middle Road: $4,499,000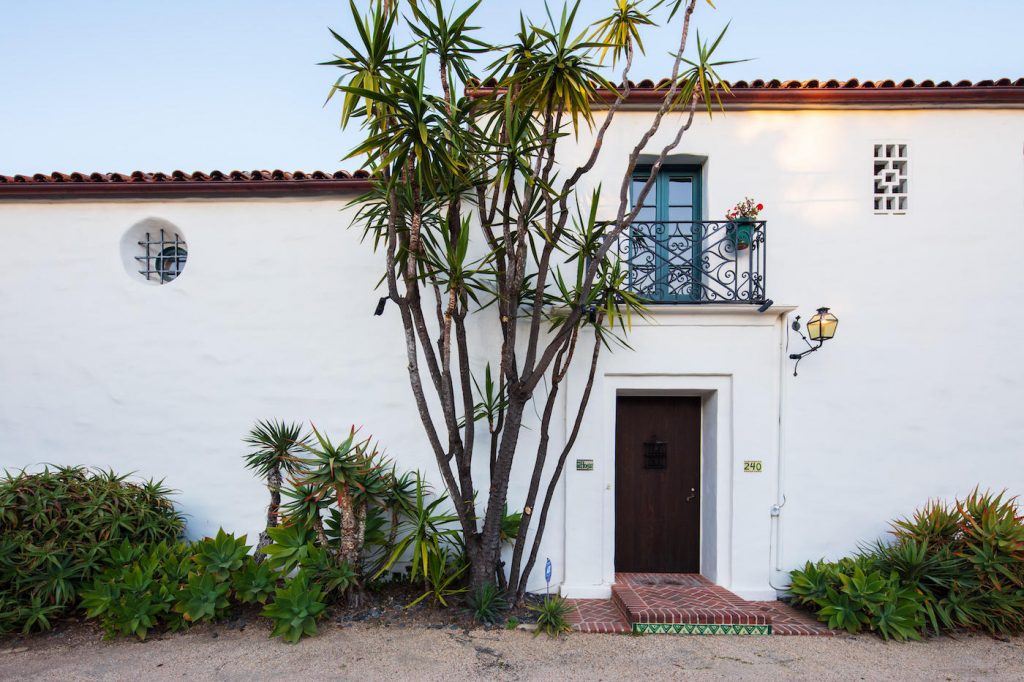 Known as El Hogar, this was the first home designed by Montecito architectural giant George Washington Smith for his own personal residence and studio. This period piece, 1918 home with upgrades sits on a level .66-acre lot and includes six bedrooms, four full and one half bathroom on two levels.
There is a ground floor master and eight fireplaces in the 5,300+/- sq ft of living space. The living room, family room, dining room, and master suite all open to the stunning Smith designed (Eric Nagelmann enhanced) gardens, complete with pool, patio and mountain views.
The grounds include specimen trees, fruit trees, benches covered in decorative glazed tile, boxwood hedges, roses, and a brick patio with central fountain. The kitchen includes top-of-the-line appliances, a large island and an eat-in breakfast nook with fireplace. This home came on the market in November of 2018 at a price of $5,399,000 and has been reduced in time to the current asking price.
165 Middle Road: $6,995,000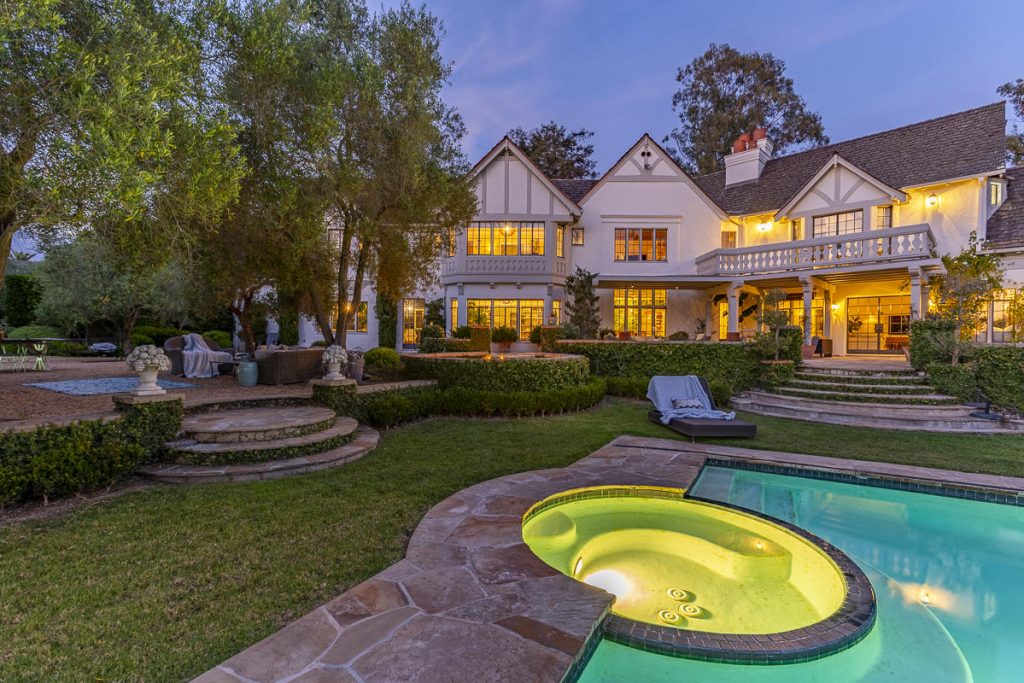 This 1929 estate home is a showcase of the grandeur & style of yesteryear. Located on a corner lot in the lower village area of Montecito and surrounded by park-like grounds, this 6,600+/- sq ft English Country home features light filled rooms with grand scale.
Gated for privacy, park your ride and wander into the lemon arbor nearby before coming inside. Upon entering the vaulted foyer, dart off to the private library and vanish through the secret passage leading to the guest quarters. The home includes a total of six bedrooms and seven (six full, one half) bathrooms. Outside are patios, the pool area, mature landscaping and sprawling southern exposed backyard.
The listing information offers that there is the potential to build a second home on half the approximately 1.8 acre lot. This home is newer to market (under two months on market) and had last sold in 2016 at a higher price than the current, lower asking price.
1811 Fernald Point Lane: $9,975,000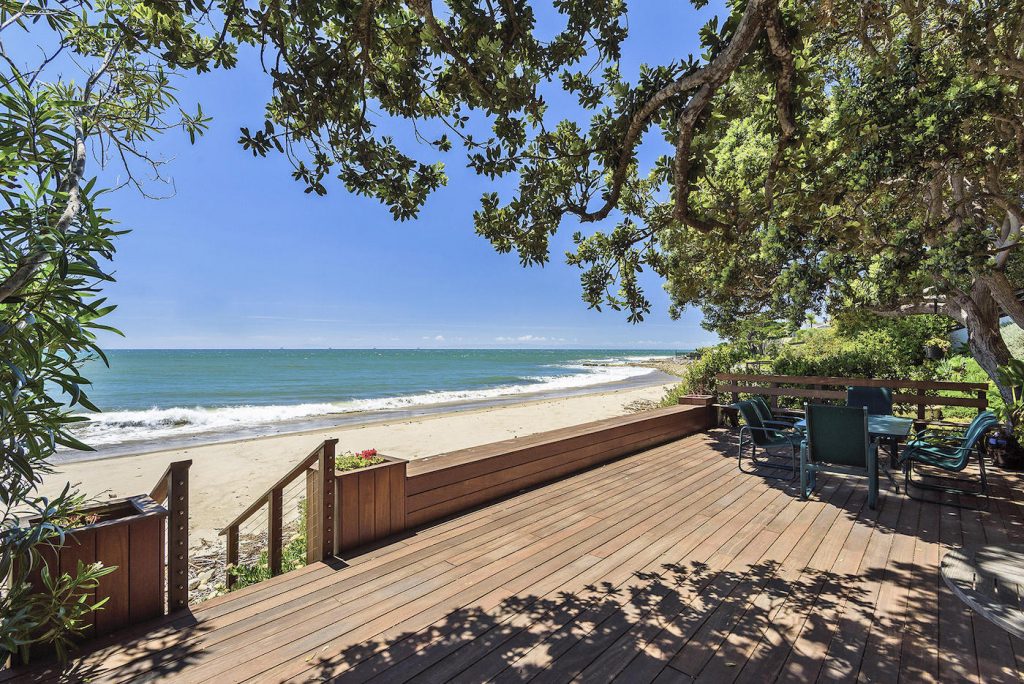 With a home just doors down selling for nearly $14 million recently, this is now the only oceanfront home on Fernald Point currently listed for sale in the MLS. Situated on a private road beyond the gates of Fernald Cove, this redone home offers four bedrooms and three full and one half bathrooms and the landscaped property boasts approximately 50′ of beach frontage.
Upon entry through the metal double doors, ocean views are front and center. The 3,200+/- sq ft of living space includes a living room with modern fireplace adjoining the ocean view dining area and kitchen, all featuring maple flooring and open beam tongue and groove wood ceilings accented with multiple skylights.
Floor-to-ceiling glass sliders bring light and breezes. A spiral staircase leads to lower levels in the home, and the convenient room with fridge and storage for snacks opens to the deck leading to the sand. This home has been on the market for a few months now.
•••
For more information on any of these listings or to have me arrange a showing with the listing agents, please contact me directly, Mark@Villagesite.com or call/text 805-698-2174. Please view my website, www.MontecitoBestBuys.com, from which this article is based.
You might also be interested in...