Hidden Treasures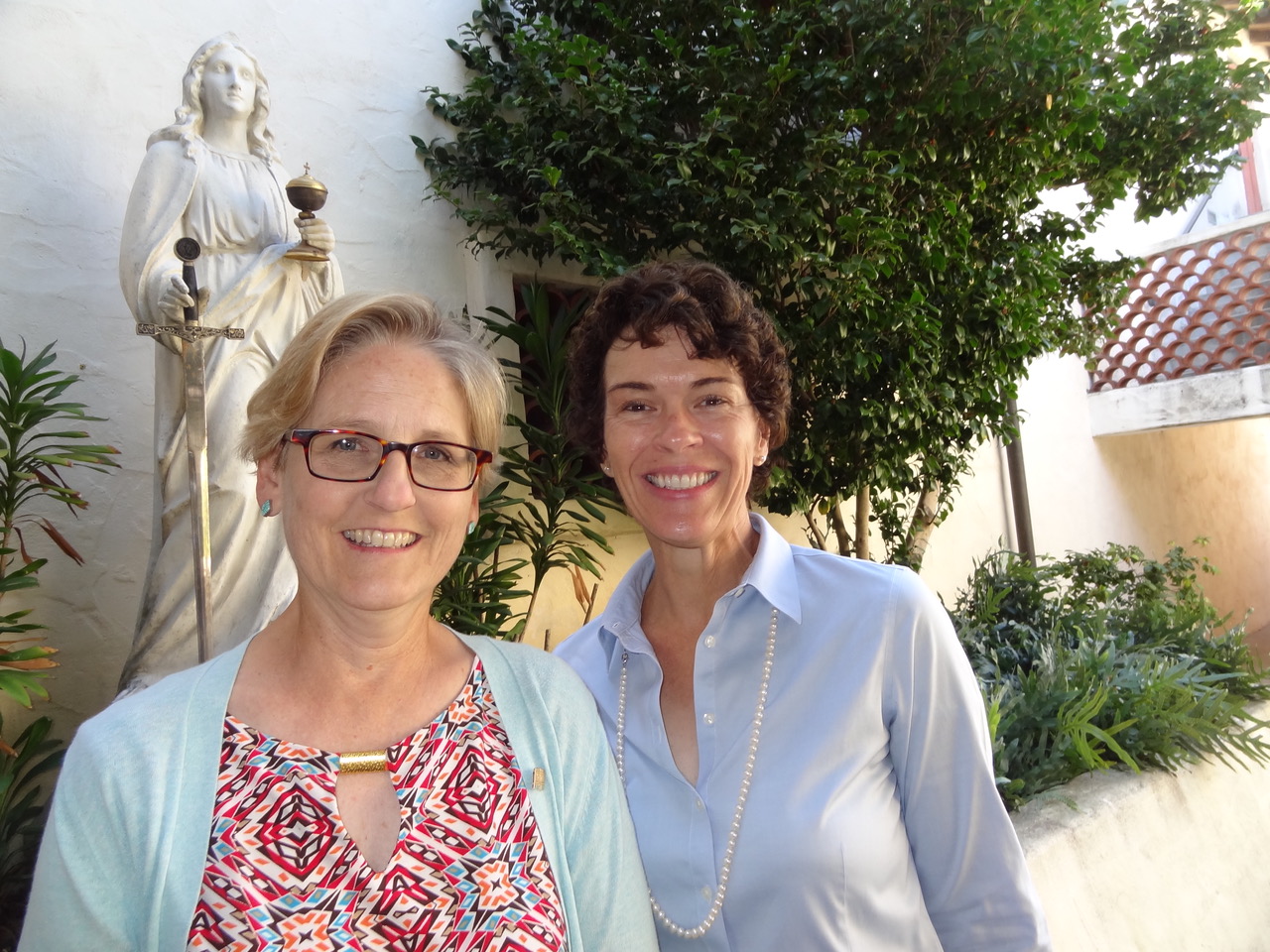 The MClub (Montecito Bank & Trust's travel club) gathered on the steps of the Santa Barbara Mission for another Lunch & Learn, this time about the Archive Library. Club director Maria McCall introduced Kathy Kalp, who works at the bank, but has connections at the Mission and was responsible for getting us there.
Next came Dr. Monica Orozco, who is the executive director of the Mission Archive Library and an historian and archivist herself. She is a second generation Santa Barbara native and received her doctoral degree from UCSB specializing in Colonial and 19th century Mexican history. She has been at the mission for the last ten years and became the first lay executive director of the Old Mission. She was in the PBS documentary, West of the West: Tales of California's Channel Islands.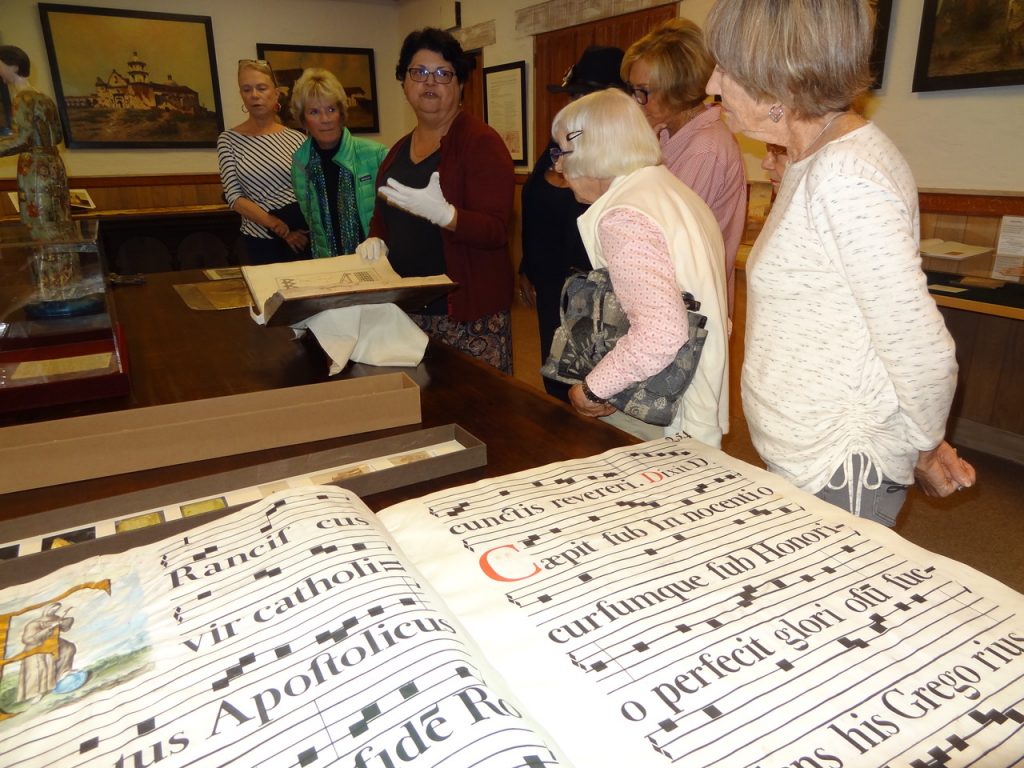 We met in the Archive Library, which is kept at a frosty 66 degrees. It's all about the comfort of the artifacts, not the people. We were privileged to be shown some of the treasures including an illuminated manuscript that was a song book of its time. I have two pages of my own on velum I purchased in Spain when I lived there, that are framed and hang above by piano. The Mission is one of the most visited historic sites in California, but most don't realize the hidden gem of the Archive Library. There are rare books, maps, photographs, documents and artwork – some dating back to the 15th century. Included are the 1843 Mission record of the death of Juana Maria (Lone Woman of San Nicholas Island). She lived by herself on the island or perhaps with a son for 18 years, dying a few weeks after she was brought to the mainland. There are maps of the Fremont expedition and 19th century paintings of all 21 missions by Edwin Deakin.
We had a delicious buffet salad lunch in the Old Mission Friar's Lounge. There are several buildings in back of the Mission that don't show from the front, another chapel and more. After lunch we saw the mausoleum. It was interesting to me to learn anyone can be cremated and interred in the cemetery. You don't have to be Catholic.
The trip brought to mind what a historical place in which we live telling us about the settlement of California and Santa Barbara and our 233-year-old Mission. For MClub information, call Maria at 805.564.7362.
You might also be interested in...